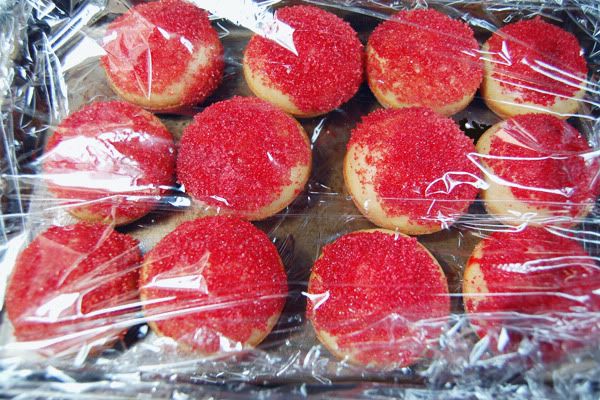 I love these muffins. They're such a good substitute for donuts (doughnuts?) because they have that same cinnamon-y taste and donutty texture. The receipe is from
Bonnie's Bakery
, which I followed up to step 7.
Because I baked them for a Christmas Party, I had to Christmas-them-up somehow, and all I had was red food colouring. So I just made up a white sugar/cinnamon mixture (I don't have the measurements, I just did it to taste) and added a bit of food colouring, which was a lot more potent than expected, so I suggest you add it bit by bit until you get a colour you're satisfied with. Then I just dipped the top of the muffin in melted butter and then into the sugar mix.
Tonight I'm making myself
potato bake
and watching
Love, Actually
.
Happy Holidays, everyone!