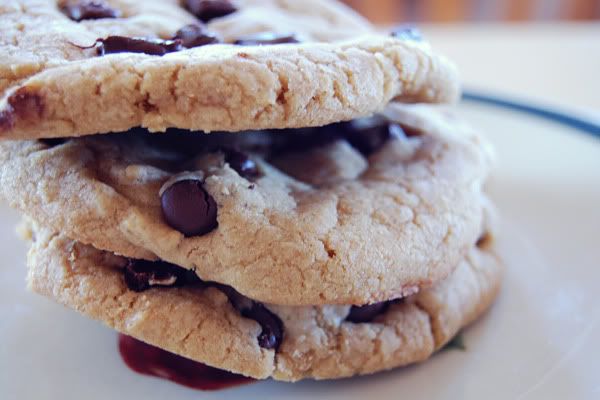 This is the best chocolate chip cookie recipe
ever
that I've ever tried - and it makes the best chocolate chip cookies I've ever tasted. You get big, fat, chewy cookies, the kind that's sold in cafes and bakeries. Get the recipe here at
allrecipes
. What do you guys like to bake, if you do? I know some people like it because it can be therapeutic, but when I bake, I bake so that I can stuff my face with the end product. Now
that's
what I find therapeutic.
In other news, YY and I did a big
Forever21
order today, so we could split the shipping ($35 to Australia). Everything on that site is so cheap, especially with the exchange rate so good right now. Here are the things I ordered: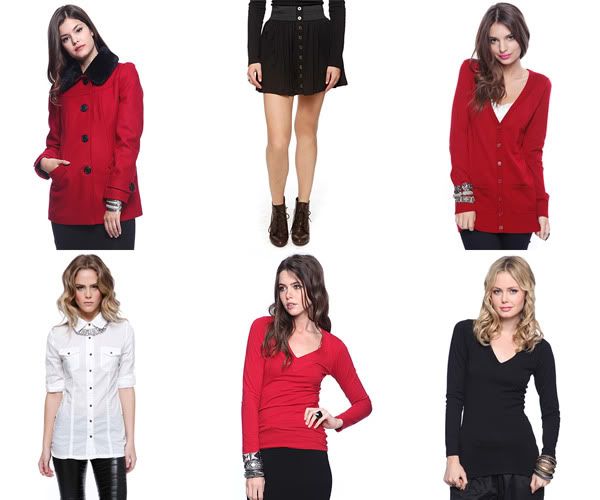 Left to right: Jacket, Skirt, Cardigan, Shirt, V-neck top x 2.

I can't wait till everything comes.
Maybe
I'll actually post pictures of myself wearing these clothes.
We both got this bag:
.
It's a men's bag, and YY found it (I never think to look in the men's section). I'm hoping it's nice and sturdy so I can use it for uni this year.
Right now, YY and I are planning a trip down to Melbourne in February. I'd wanted to go to London, but my plans fell through (almost broke my heart). Melbourne should be cool as well (and cheaper). I'm now planning on spending my Christmas in London/travelling the UK this year (a white Christmas, finally!), so I better start saving...