Yesterday, YY, Angela and I hit up Manly Beach. It started as a really good beach day - warm but not too hot, partly cloudy so the sun wasn't too scorching at first.

North side of Manly Beach.



Southern part of Manly Beach.



I got my Esther Williams sheath swimsuit from Modcloth, but it's available from other sites for cheaper (I had other things to order from MC so in the end the shipping costs worked out better for me). I don't have any full-body pictures from the day, but I love it. A nice elderly lady even complimented me on it (is that a good thing, though?). Photo courtesy of YY's new Blackberry.



YY didn't swim, she sunbathed (baked?) all day.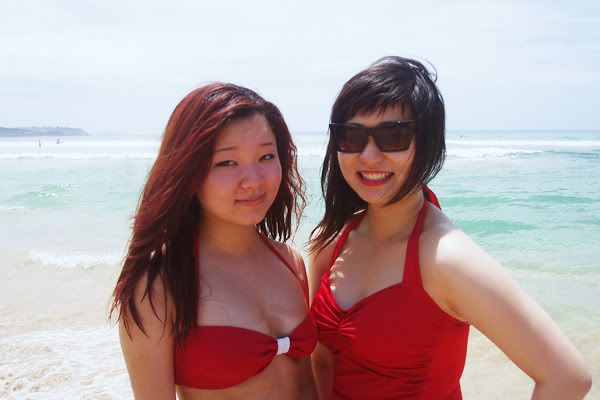 That's Angela. She spent all day lying around in a bikini and this was the only photo she'd let me post.


It got
a lot
sunnier later in the day, and I think that's when I got sunburnt. I haven't been sunburnt in years, and I suppose I got complacent. The backs of my legs are raw and red, it actually hurts for me to sit. Oh well, lesson learnt.
On that note, another one: it's not advisable to leave things too close to the waves, because it's likely that your canvas (and thus not-waterproof) bag, containing your electronics, will become engulfed by water. R.I.P phone and iPod. My little point-and-shoto camera survived, (SO glad I didn't take my DSLR) which is how I'm able to subject you to these pictures.
After we took the ferry back to Circular Quay, we had dinner at Pancakes on the Rocks.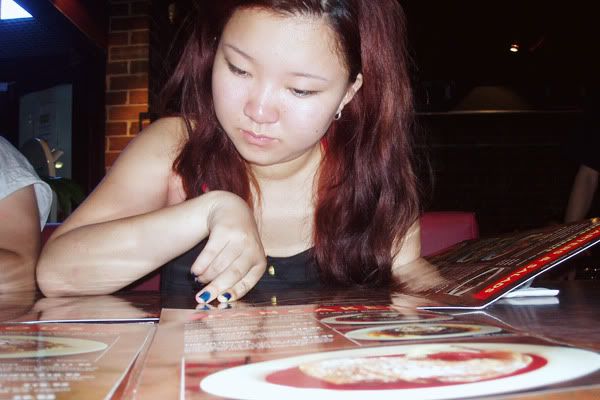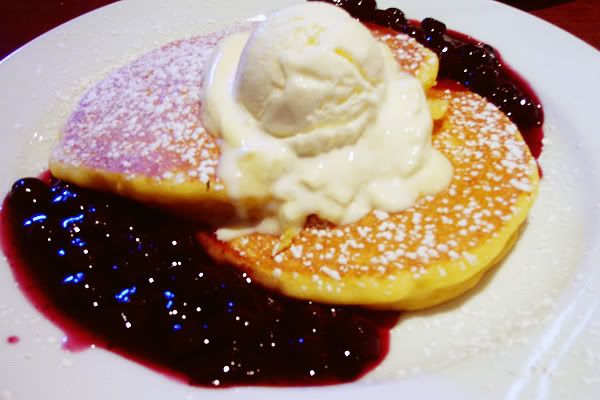 I had their "Blueberry Delight" (or whatever it was called).



Concluding with this freakish picture of me drinking my mango smoothie.

So, overall, it was a relatively fun day (apart from the sunburn and water-damaged phone and ipod).
Watch out for an outfit post soon (clothing haul arrived from Forever21. More on that later).