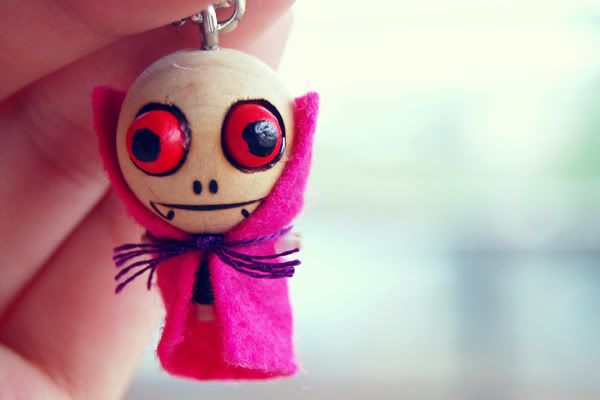 WL came back from a holiday in Hong Kong, and she brought some little gifts for me. That vampire-thing is, apparently, a "forest ghost" (see below). It's so cute, I have to find something to attach it to.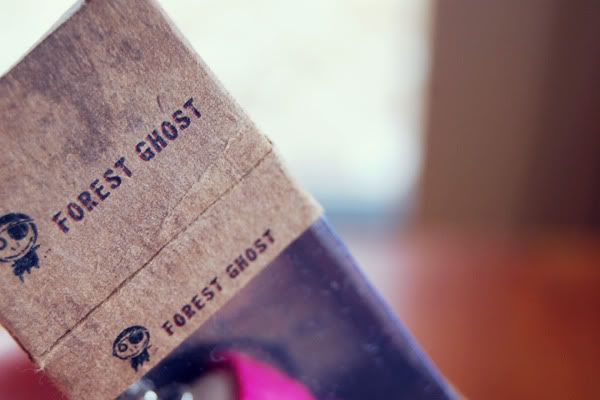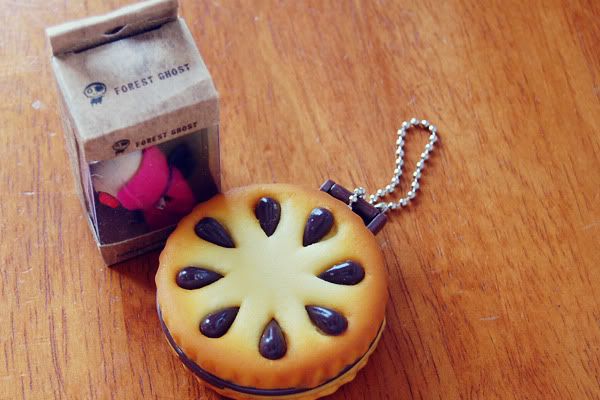 She also got me a mirror in the shape of a cookie. It's actually made of this scented, foam-like material which actually smells like cookie!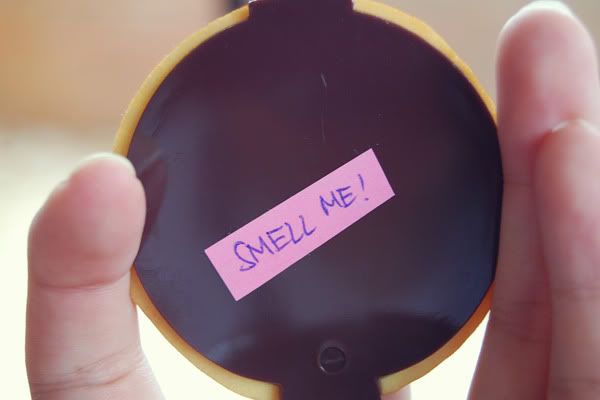 On Tuesday, I went out with a couple of friends. We watched
The King's Speech
, which was quite good. Colin Firth did a really good job, and it was nice to see Helena Bonham Carter play a character who isn't as psycho as Bellatrix Black. I appreciated the Australian accent of Geoffery Rush's character and quips about Australia, haha.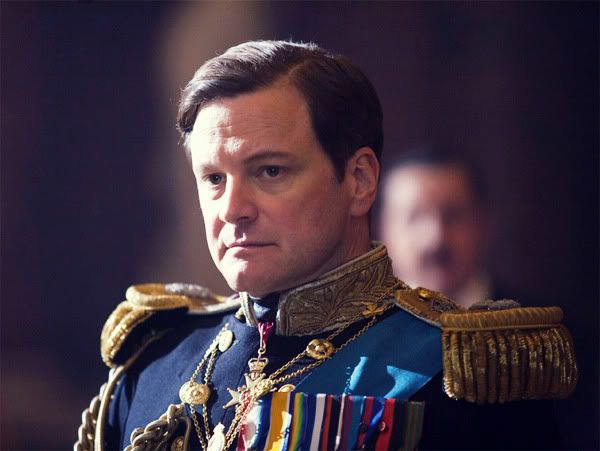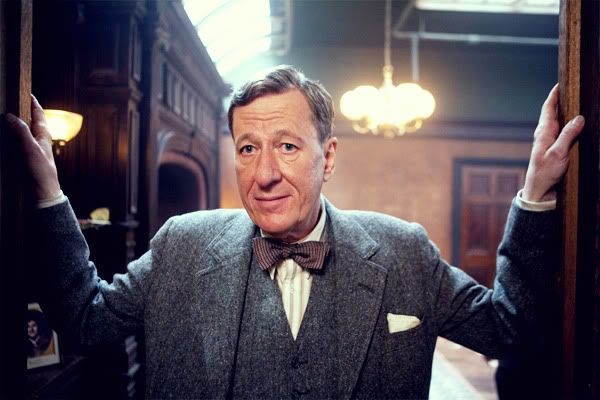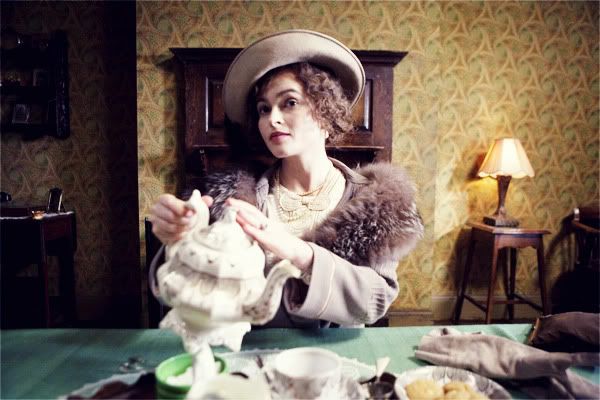 (Stills from here)

We then had Italian for lunch (no pictures, because
of course
I didn't take my camera) and then went to karaoke, which was fun. Here is a photo of me, courtesy of one of my friends.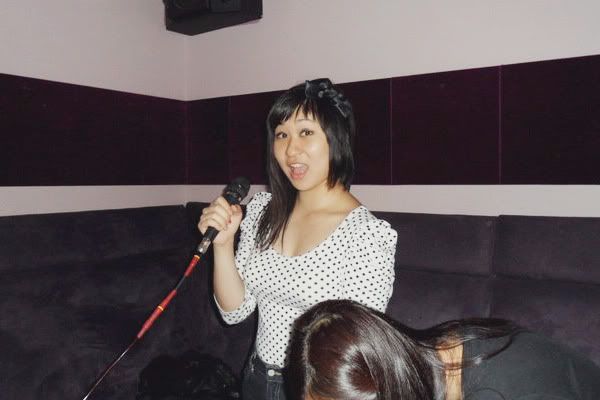 Of course
the first picture of myself that I post on this blog would be one of me looking dopey while singing some Katy Perry song. At least you guys know I'm a real person now.
ETA at the request of YY: Yesterday, during swimming, YY taught me how to do a backwards roll in the water. For some reason, in the past 14 years of swimming, I've never thought of attempting one, and when I tried to, I just
couldn't
do it. I refused her offer of physically flipping me over, for fear I'd knock my head on the floor and
die
, but I finally got it in the end.
Also, I hope everyone's heard of the flooding in Queensland right now. It's quite scary, especially when you look at the pictures and they look like a scene from a movie. Currently, there's also bad flooding in Brazil, and Sri Lanka as well, I believe.