So I'm back! I really enjoyed my week in Melbourne. It seems we had good timing as well, since we skipped out on Sydney's heatwave (40C is definitely not my preferred temperature). Since I have a ridiculous number of pictures, I'm breaking them into two posts; even then, these are the minority of the ones I took.
To weigh into the Sydney vs. Melbourne debate: I think, overall, Melbourne is a classier city. It's much more laid back, has a nicer atmosphere, the people are more polite
and better looking
, has better weather (less humid), and the CBD itself is very neatly set out (Sydney is a total mess in comparison). That being said, I'm not sure if I'd rather live there, since it's quite a bit smaller and there's less to do.

On the plane. I don't take to planes quite well (I get travel sick on cars, buses, etc as well) but both plane rides this time were okay.



Tiny window of our tiny motel room. We were quite lucky with our motel; it was small, but clean enough and was close to pretty much everything.

On the first day (Tuesday), we just explored the surrounds to get a feel of the place - we walked up Swanston St, explored Chinatown, and came back down to Federation Sqaure and Flinders St Station. We found Retrostar, which we were really excited about, but it was a little disappointing. The prices were quite inflated and I couldn't find anything I liked that fit me.

One of the many little laneways with really cosy-looking shops and cafes.




Comfortable clothes and the trusty chucks that I wore almost everyday.

On Wednesday, we started the day off with the City Circle tram to Melbourne Museum. I think, with the free transport (Tourist Shuttle bus as well), Melbourne is more tourist-friendly as well.

On the tram. I'm on the left, YY is on the right.



The Royal Exhibition building. I love big, fancy buildings like this, and there are many of them in Melbourne.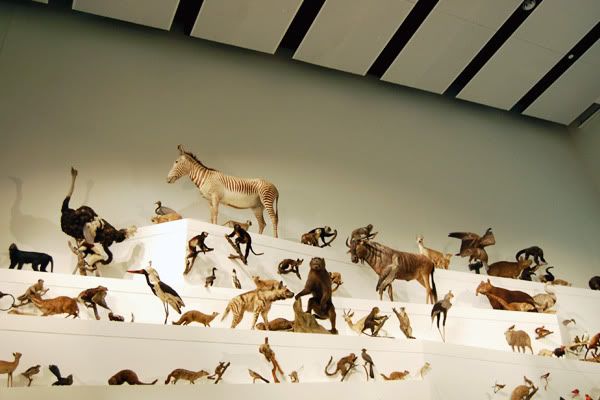 We had fun posing with the displays.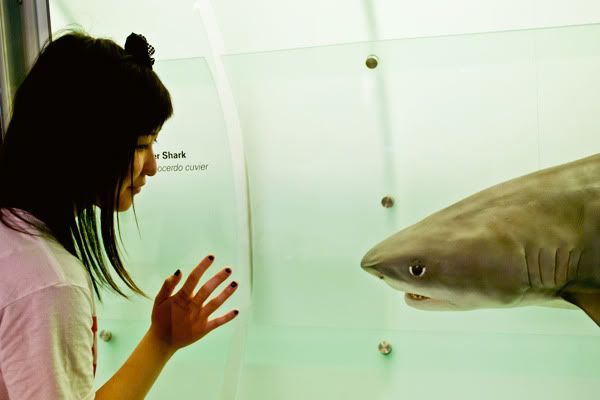 That night, we headed to the Night Markets at Queen Victoria markets, but I didn't take my camera so there are no pictures of that. It was pretty crowded, so we didn't get a very close look at the stalls - we only bought food.
On Thursday, we went to Scienceworks, which is basically a science museum. It was super cool - aimed at kids, so everything was easy to understand and there were heaps of fun interactive things.

This picture of me cracks me up everytime.

For lunch, we went to the Pancake Parlour, which is similarly themed to Pancakes on the Rocks in Sydney. I think I liked these pancakes more. We just had the basic pancakes with chocolate and vanilla ice cream, and their fries.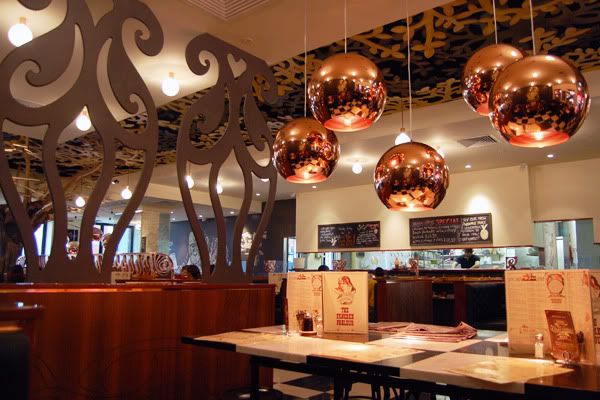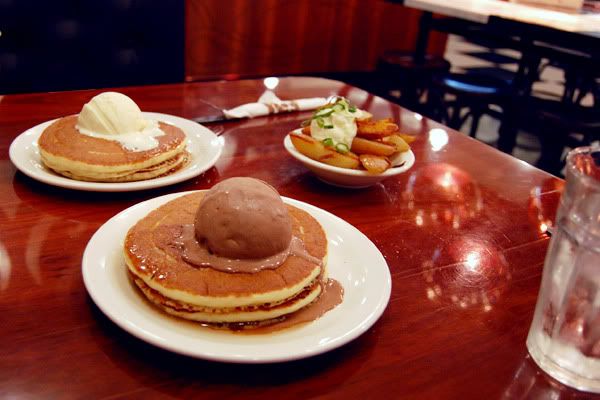 We also chilled on a bit of grass for a bit, and then did some exploring of the arcades.

This is Jenny.



My chipped black nails.



Gog and Magog at the Royal Arcade.



We had peking duck for dinner, since it was Chinese New Year (but apparently we were meant to have it the night before?).

Part 2 coming soon. For now, there are more pictures on my
flickr
which I couldn't fit into this post. By the way, did this page take ages to load? I don't think blogger has an option of putting a "read more" thing.
Off to catch up on your blogs now!