I've been quiet (on this blog) lately because I haven't been up to much. Summer's coming to a close and uni's starting at the end of February and I'm kind of glad for it - this extended holiday has been great for relaxation and recuperating after that last
traumatic
year of high school, but I think I function better when there's work to be done (and when it's colder).
Today I went out with several friends to the Rocks. The original plan was to visit our friend Mel at Luna Park, where she works (cool job right?), but the trains were all messed up due to trackwork and it was too hot to walk over the bridge, so we hung about the Rocks and the markets until everyone came.
I remember visting the Sticky store in the Rocks when I was a kid, but I never found it again (came across one in Bondi Junction but it's closed now). I was actually beginning to think that I'd hallucinated that visit, until we found it again today, in the Rocks centre. The only reason we went into the Rocks centre was that I needed the bathroom.
Times like these, I almost believe in fate...
We watched them make candy, but didn't buy any because it was quite expensive.
Then we headed to Pancakes on the Rocks. It was nice to see people I hadn't hung out with for a while - WL, Carrie, Tina, plus YY and Mel (who I'd met up with last week).

I had a Vanilla/Chocolate surprise. I have to say, I think I'm sticking to the simple pancake stacks next time. The chocolate pancakes was ridiculously dense and rich - I couldn't finish it all.

In addition to panckes, they serve...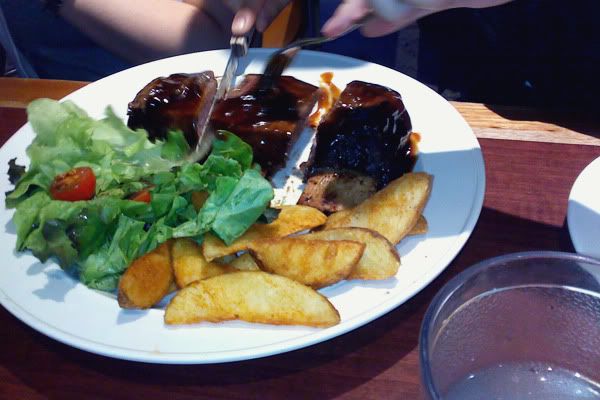 Ribs.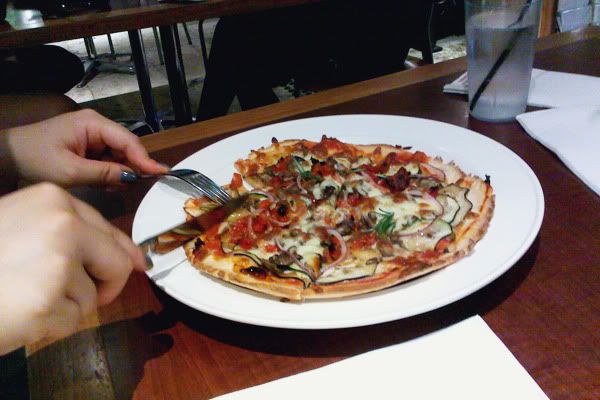 Pizzas.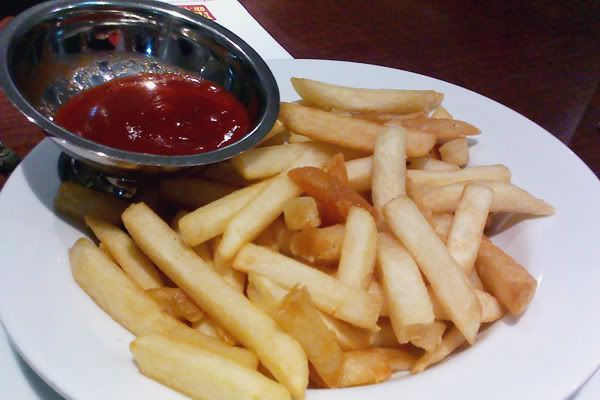 And yes, how could I forget, chips.

By the way, sorry about the bad phone pictures in this post! I actually had my camera on me but the top two were spontaenous snaps... as for the last few, I really just wanted to dig in and didn't want to go to the bother of unearthing it from my bag!