Well, at the moment I'm almost drowning in work here; I didn't know uni could be so intense! I meant to post this almost a week ago, but I just couldn't find time (I'm really supposed to be working or sleeping at this very moment).
You know those days when you've got a lot to do, but you're feeling kind of down? Well, what I find helps is dressing up in something nice, fixing my hair and makeup (even if I'm not going out that day) and just prancing around the house like that for half an hour or so. Sunday was one of those days, and it perked me up instantly.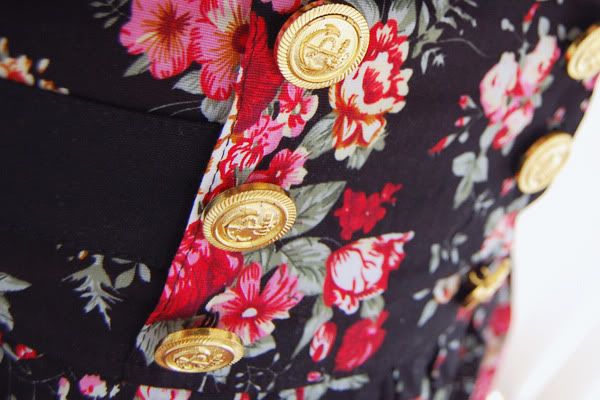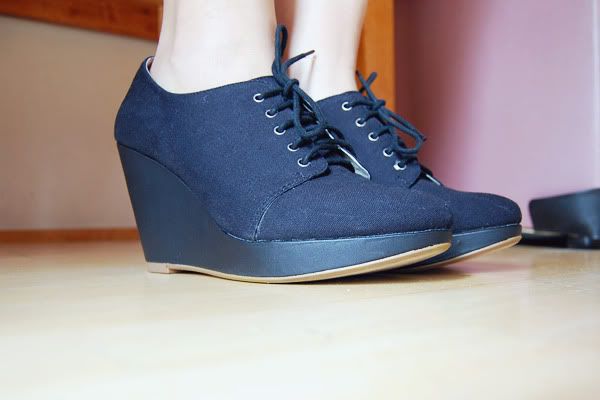 Those shoes are from Urban Outfitters;
these ones
. I'd been wanting a pair of wedges for a while, and I liked the casual look to them. YY, however, was horrified at the concept of the shoes and the fact that I bought them. I suppose they are "ugly", but in a charming sort of way (to me). They are a bit big for me, you might be able to tell, but that's the risk of buying online.
I also read
Breakfast at Tiffany's
by Truman Capote. I got through it in a couple of hours - it's such a lovely book (or novella, I should say), and the three short stories at the end are amazing as well. To be honest, I'd discounted the fact that so many people liked the book, since I'd thought that it was only because of the movie - I was wrong.
I also watched the movie last weekend. Audrey Hepburn was gorgeous in it, but I think the book is definitely better. I suppose the changes made to the original story made sense for audience appeal, but I think the ending of the book was perfect; it was an open kind of ending, but it didn't feel like a cop-out.
Now, I'm off; I'm going to try and return comments, but I don't know if I can get to all of them - sorry if I don't! I'll catch up soon, I promise. Also, excuse any spelling or grammatical errors!