My first (ever) day of university was on Monday. To sum up various rants I've made to friends, I've been finding it kind of overwhelming. I am definitely missing the cosier atmosphere of high school. I've also been feeling quite self conscious because I am so obviously new (I have no idea where I am on campus half the time). Luckily, I do know people doing my course, and I've been sticking to them like glue - probably not a good thing, because I haven't really made any new friends yet. But it's only been three days, so it can only get better, right?
Anyway, onto less emotional, more materialistic things. This is the bag (from Forever21) I used for the first two days of uni: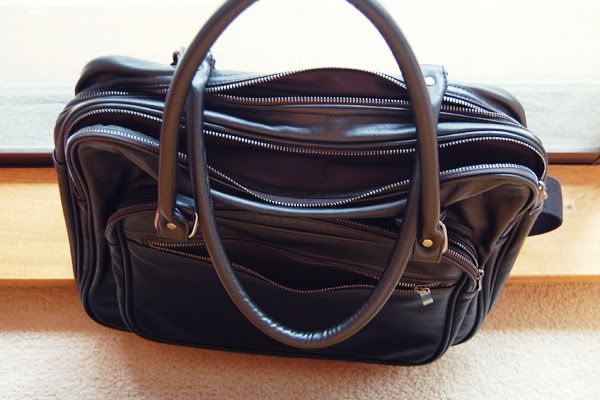 I loved it when I first got it (lots of space and compartments), but I soon found out that when the weight of the bag (not that much heavier than other bags) was combined with the weight of my things (not many), the resulting feeling was as if I had an elephant perched on my shoulder (not good).
That's what I get for buying before I work out what I actually need.
So now, I'm on the hunt for another bag. I definitely need a backpack so that the weight is spread over both my shoulders, it needs to be nice (I don't really like those sports ones), but it also has to be functional and comfortable. I was thinking of getting a bag like
this one from Baggu
, but YY pointed out that the straps would be really bad for my shoulders/back. I think I'll look around in stores (physically) before I resort to online shopping this time. Does anyone own or know of any nice backpacks?
Today I used this tote (which loses out on the functional and comfortable part but it was way better than the first bag). I got it as a birthday present last year. It's my favourite bag, even though I don't use it much cause the colours are hard to work with (and to be honest it's kind of ugly).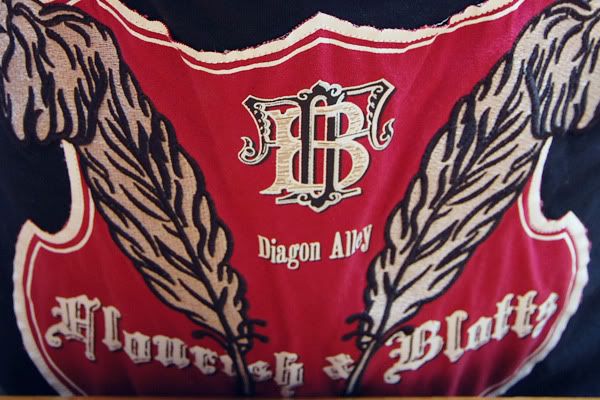 Props if you "get it"! ;)
I can't wait for autumn/winter - there was definitely a feeling of winter in the air today. I know this might sound weird, but I'm more sensitive to heat and Australian summers get really hot. Besides, my winter clothes are definitely better than my summer ones.