Yesterday was my birthday, so I'm finally 18! I seriously don't feel like an adult though, and I don't really want to be one either... although I can finally get a debit card from the bank, so I can now shop online to my heart's content! (Or until I run out of money...) Most of my friends had uni during the day yesterday, so we went out for dinner.
YY finished earliest so we hung out at Darling Harbour for a while. Got a macaron each from the Lindt Cafe - it's becoming a tradition (we used to get two each, but they've raised their prices!).

YY.

It was a nice day, but uncomfortably hot in the sun and too chilly in the shade.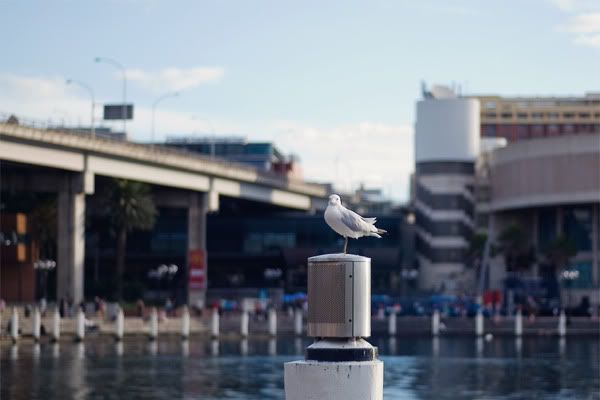 One-legged seagull



My shoes, plus patterned stockings that were probably overpriced but I love anyway.



Her shoes.



YY sewed these sequins onto her dress herself. They were being all shiny in the sunlight.

Then Janet came along, bearing a gift - a gorgeous bag that she, Jessy and Canny bought me.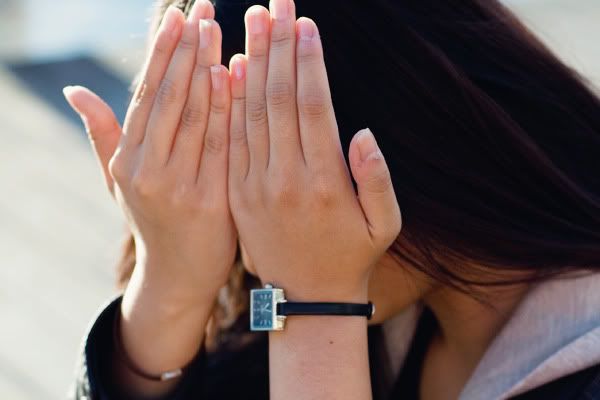 It's probably the classiest thing I now own... so I don't really know what to pair it with (I'll just wear it with everything). It's not a very good picture, I'll probably end up dedicating a post to it later on.
After I managed to round everyone up (YY, Janet, Jenny, Mel, Alice, Jaz, Canny, Jessy, Carrie - in that order) we had dinner at Criniti's, this Italin restaurant in Harbourside. I mainly liked the idea of their metre-long pizza: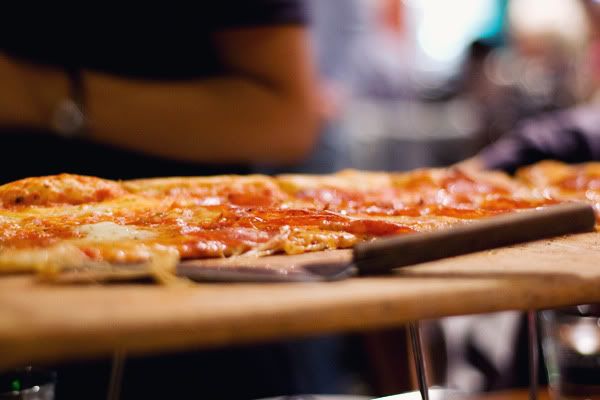 Half of it was margherita, half pepperoni. It was pretty good, but, apart from the novelty of the fact that it was a metre long, wasn't that much better than other pizzas.
We had the apple crumble and nutella dessert pizzas after that, but I didn't get any good pictures. In fact, I really need to work on my indoor/low-lighting situation photos because almost all of them came out unfocussed/blurry. Or maybe I should just give in a use flash next time. So I didn't get many good pictures of everyone, unfortunately.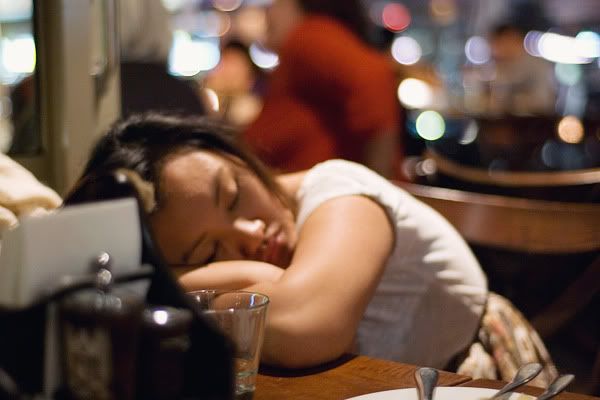 Poor Jasmine was exhausted.


Afterwards, we walked (or I hobbled in my new shoes) back into the CBD for some karaoke, which is always fun (too fun, apparently, because I don't have any pictures of this part).
You guys might have noticed that I changed the layout. The header and colours that go with it are just in place until I get time to make something fancier. I've been studying (or trying to) for an exam I have this monday, it's exhausting! After that I'll be on my Easter break for a week and a half, and I'm looking forward to working on this blog a bit more.