Eek, it's been two weeks since my last post! My life
has
been pretty eventful, but I just haven't been able to set aside the time to update because of all the uni work I've had to do. I also recently got a job, so that'll take away even more free time. I'm hoping I'll magically turn into one of those well-rounded multi-tasking people (we all know a few), but I'm thinking they're not as addicted to the internet as I am.
Last Sunday, I got to shoot with a model, Andrea, which was super fun but harder than I expected. I'm pretty bad at composing full body shots. I haven't been able to go through all the pictures yet, but here are two I like (if you look out, the rest will end up on my flickr eventually:
On Monday, I finished classes pretty early so I met up with YY in the city and went on a mad spending spree. Highlights:
1) We bought
lip tars
, which we'd been wanting for a while. I got NSFW and I'll probably buy a more orange-red one in the future.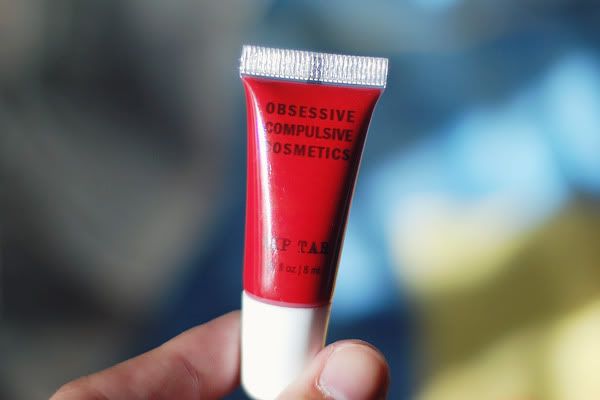 2) (Went went to the Lindt cafe and got a macaron each, but there are no pictures...) She then came with me to buy a laptop (I need moral support when I have to blow large amounts of money). I actually love using it and
making notes
on it (shock horror!)... when I'm not camwhoring with the webcam, that is.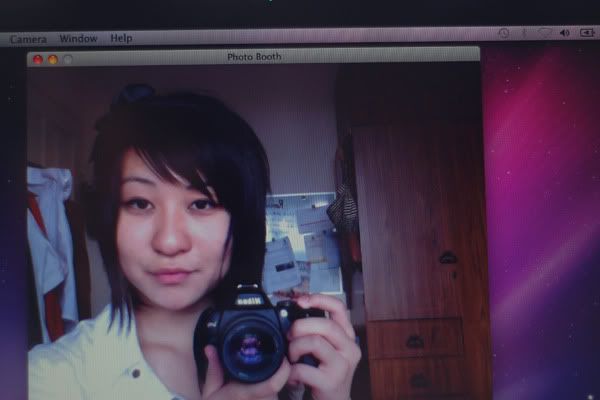 3) I found the perfect backpack at General Pants. Unfortunately, the zipper broke as soon as I pulled on it the next day, so I had to return it. Oh well, the backpack hunt will continue. Have a picture anyway.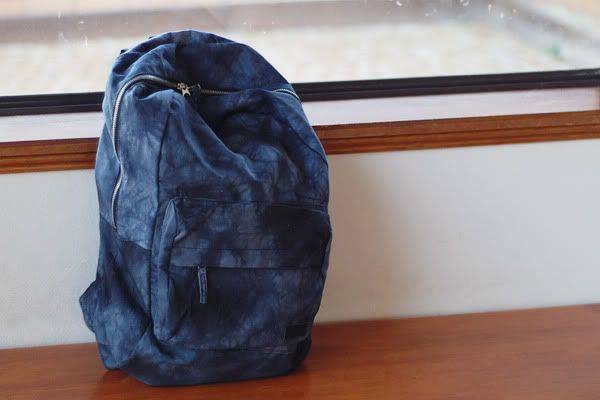 4) I got home quite late at night, very exhausted, my shoulder about to drop off from carrying the laptop, to find my new lens waiting on my table. I used it to take the last few photos, and I'm still trying to get used to it - mainly the fact that I keep forgetting there's no zoom. Some shots I took to try it out: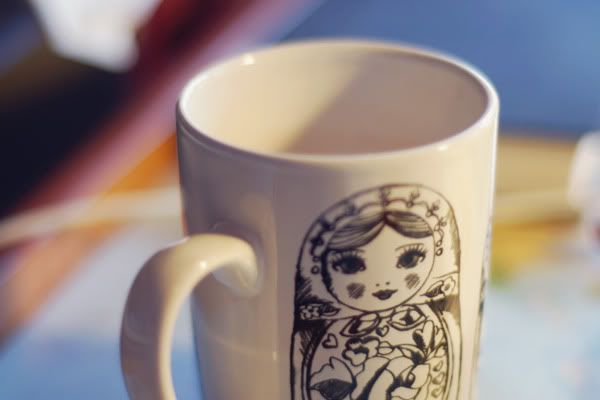 Another day, another... three cups of tea.

Until next time! (Who knows when that will be, really.) Off to quickly catch up on your posts.
ETA: a shout out to thank
Michelle of Daisybutter
for featuring me on her blog!