Well, I'm finally on my mid semester break! Although, conveniently, I've forgotten everything that I'd wanted to do while I was meant to be studying during the term. I was itching to change this blog's header, add an about me page and a blogroll, but now that I've got no serious academic commitments none of those things seem appealing to do anymore! Oh well.
As you'll probably be able to tell from the lighting in these pictures, the weather was kind of dreary today. But no matter, I wasn't planning on going anywhere, and it was the perfect excuse to sit around and eat Nutella out of the jar.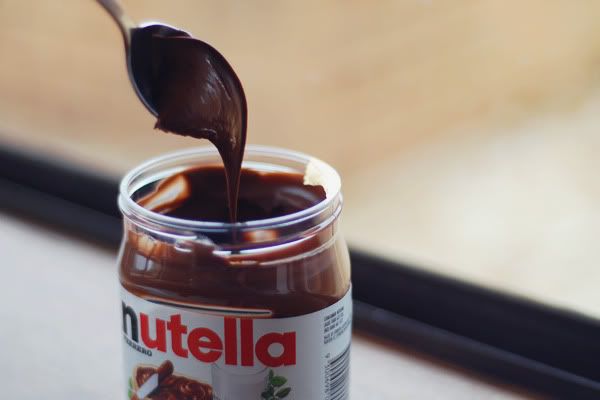 Here are the better pictures of the bag that I promised in
the last post
(it's by French Connection, if you guys were wondering). It's hard to see the size of the bag, but it's a small one, perfect for fitting a few necessities and maybe a novel.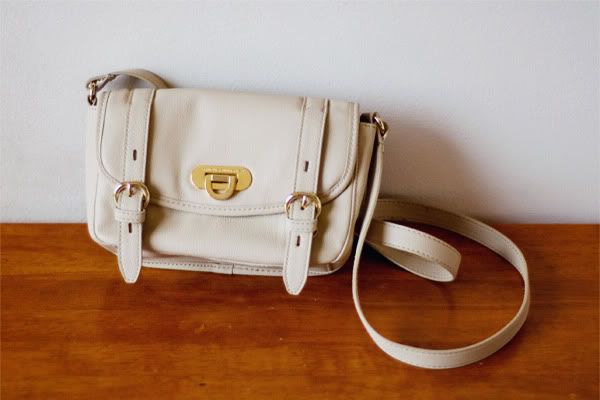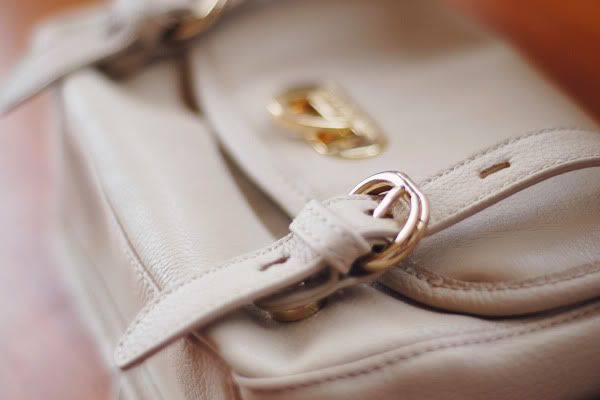 I got some more birthday presents recently, such as this adorable measuring set from YY, which matches
my mug
.

These open up into measuring cups with the measurement inside.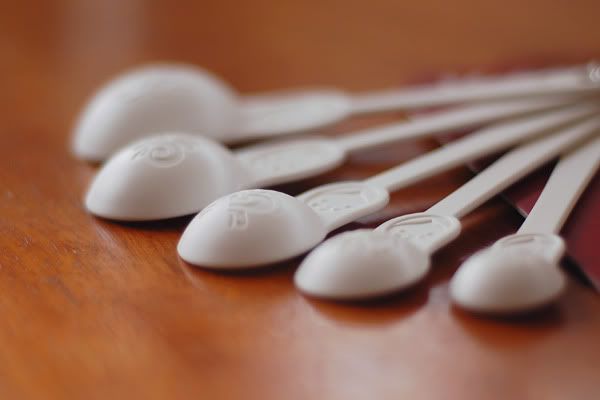 These are measuring spoons with the numbers on the back.

And a badass atheist t shirt from Alice: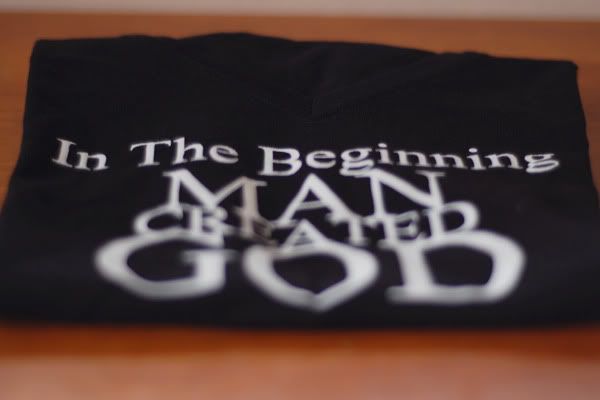 The other day I popped into the city, my main intention being to check out the new Zara store that opened in Sydney Westfield (the first in Australia, hence all the fuss). I liked what I saw (especially with the reasonable pricing), but there was a ridiculous amount of people inside (there were actually lines to get in), and I didn't want to deal with all the waiting, so I'll probably go back in a couple of weeks and blow some cash. I think having Zara open is a really good thing: nice clothes, for one, as well as forcing other clothing stores to lower their ridiculous, inflated prices. I could go on a rant about how much more expensive things (not only clothes) are in Australia compared to other countries, but I won't.
I did end up buying some stripy long-sleeve tops from Cotton On in preparation for winter, though.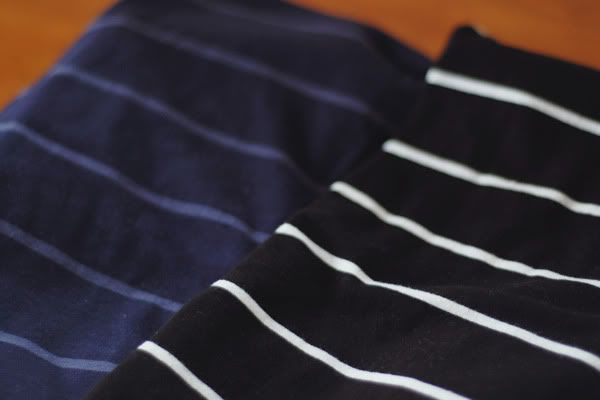 Yesterday was my friend Janet's birthday party - it was super fun, because we had an amazing race/scavenger hunt type activity in the city, where we had to take pictures of ourselves doing silly/embarassing things and collect clues which led us to the place where we had dinner. It was pretty awesome!
Thanks for all the birthday wishes in the last post. Hope everyone is having/will have a good weekend!