Has it honestly been a week since I last blogged? Here I am again on a late Sunday night, trying to get an entry in before I go to bed and get some sleep - which I really need, since some virus decided it liked the look of my upper respiratory tract (my throat feels like it's
bleeding
and I can't really breathe). This often happens to me when the seasons change, no matter how healthy I try to keep (well, not very - but I've been eating salad more often).
It finally got cold enough to wear this shirt. I wore it with a red trenchcoat I bought two years ago
at the height of my Blair Waldorf obsession
. I don't think it was money quite well spent, as it's one of those coats that never seems to be thin or thick enough when you want to wear it.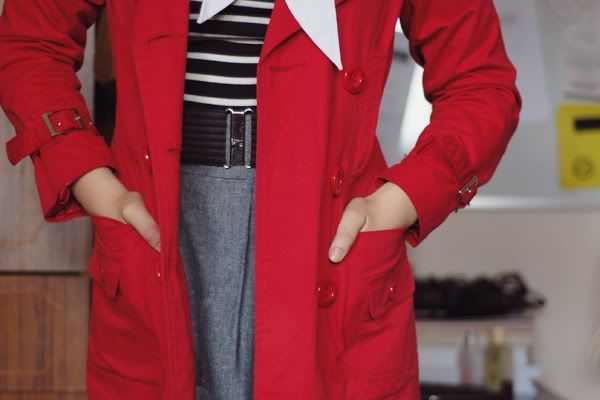 Today, along with a bunch of friends, I
hauled ass
went out to Newington Armoury, near the Olympic Park, to see Alice's HSC artwork which had made it into ArtExpress - pretty much, the best of the HSC Visual Arts works get picked and showcased. WL and Carrie made it in as well, which is awesome, but theirs are displayed in other places. I drove a few friends there and back, and it was probably the first time I'd driven without a supervising driver for that kind of longer distance. It was pouring rain, which made it a little harder.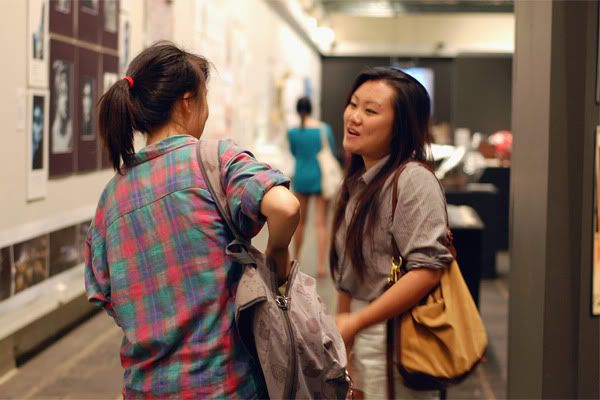 Alice and Jasmine.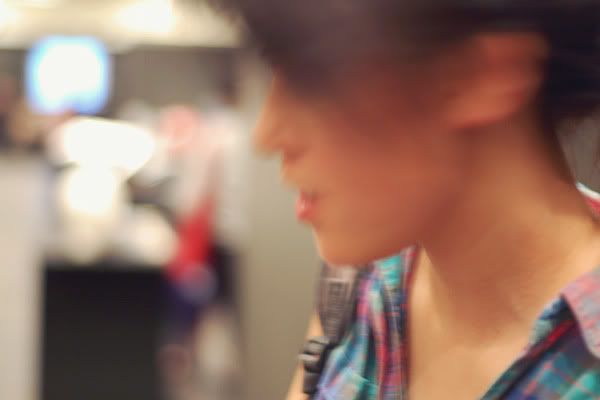 Alice.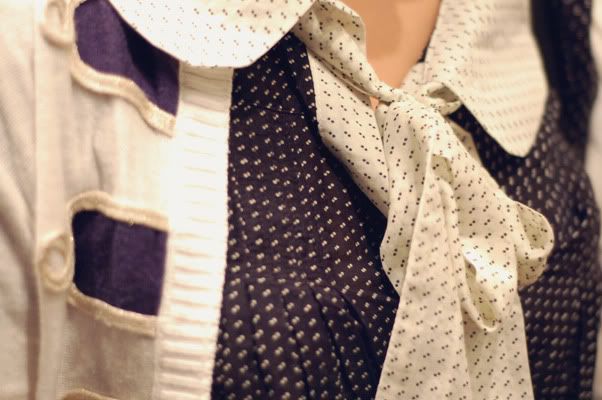 Millie (I KNOW YOU'RE READING THIS) was wearing a really cute outfit but the photos didn't turn out well.

Until next time!