Another short post - I haven't been up to much! I meant to put this up in the middle of the week, but once again,
procrastination
uni got the better of me. Nicer quality pictures in the next post guaranteed, because I took my camera out with me today.
On Sunday, a bunch of us went to the city to hang out. I never get to see my most of friends from high school much anymore (I dread losing touch with everyone), so it was nice. We went to Pancakes on the Rocks (at Darling Harbour this time). To the shock of everyone, including myself, I was feeling healthy and ordered a salad.... a Caesar salad. It was nice, especially the chicken, but not that great or satisfying.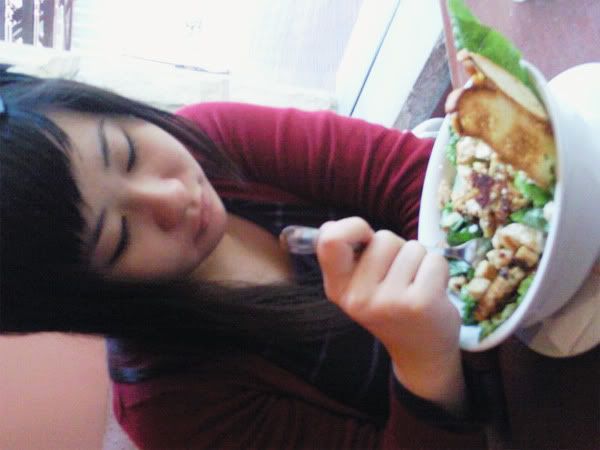 Thanks WL for these pictures!

I bought this coat online (from F21) in the summer, and I've been waiting for it to get cold enough to wear it. An opportunity arose on Tuesday, but it still ended up a bit too warm during the day.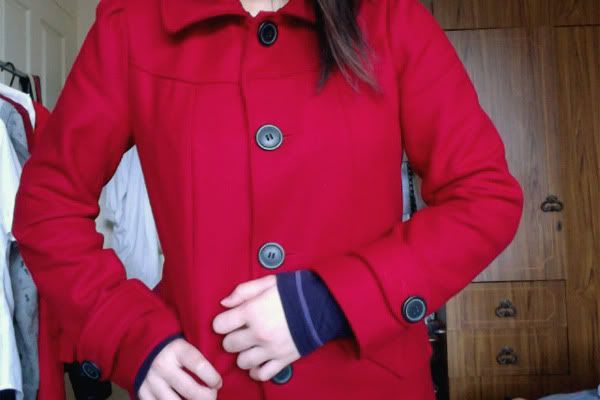 If you're wondering about the awkward pose, the purpose of it was to block out the mess of my room behind me... haha.