I spent quite a bit of money over the holidays. I'm a
tiny
bit guilty but that feeling is generally eclipsed by how much I like this stuff.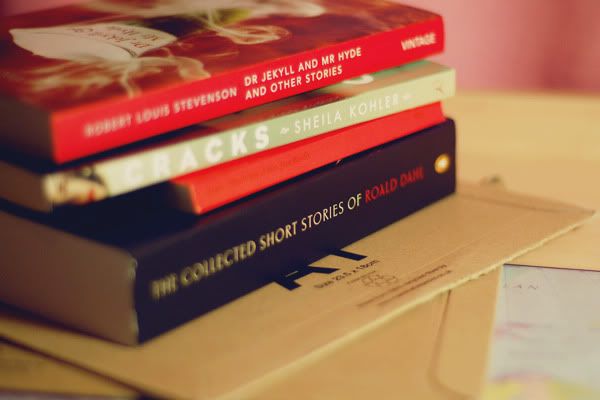 I ordered four books from
Book Depository
- way cheaper than Australian book stores and with free shipping as well.
Strange Case of Dr Jekyll and Mr Hyde - I'd been meaning to read this for a while. I have a weakness for books like these (19th century science-fiction/horror). It was pretty good, but not particularly stand-outish.

Cracks by Sheila Kohler - I love the movie starring Eva Green. This was the main reason I wanted to read it, which I bought because I hadn't seen it in any libraries. This would be one of the rare instances where I like the movie better: the plots of both book and film are a bit lacking, but the book was very awkward to read, and not in a good way.

The Prime of Miss Jean Brodie - I quite liked this one, I can see how Cracks was inspired by it. The plot was way better, though.

Complete short stories of Roald Dahl - What can I say, I love Roald Dahl's short stories, especially the ones with twist endings. He is one of my favourite storytellers.

Anyway, onwards, for those of you who like clothes better!

A sensible button-down from Zara.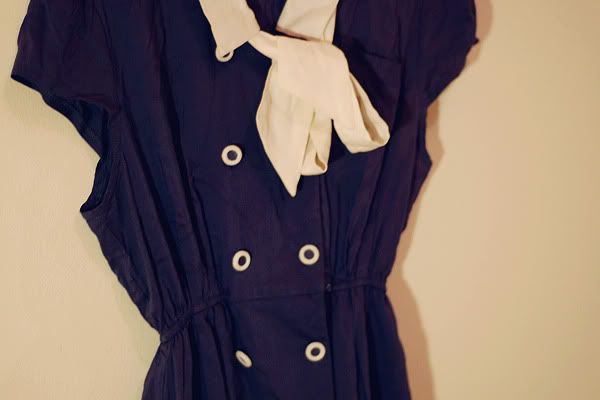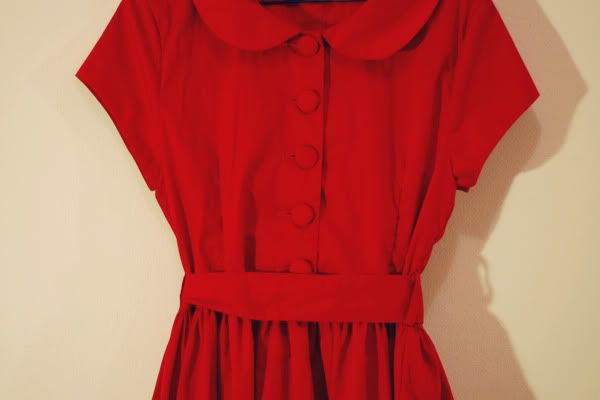 Sorry for the terrible pictures of these! Two dresses I picked up at Dangerfield when everything was 20% off. I'd lusted after them for a while but I'd never expected to buy them because I couldn't justify dropping the full price. They look quite bad on my hanger - maybe I'll post pictures of them on me sometime. No promises, though.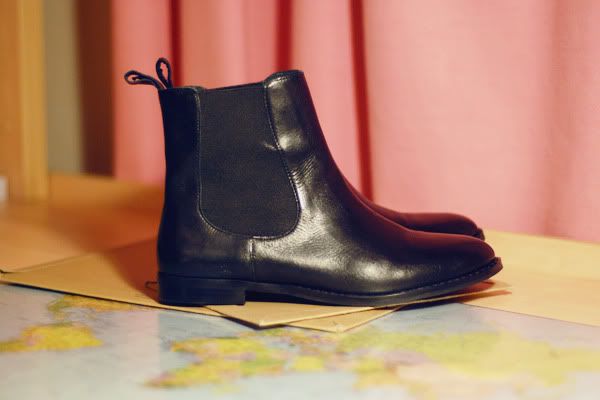 Chelsea boots from Wittner I'd had my eye on for a while as well. They went on sale and I had to get them. In my defence, I've been needing better winter shoes (Converse chucks just don't cut it in the rain).
Sorry for the horrid indoor lighting in these pictures. I haven't had the time during the day to take pictures lately, and I didn't want to put it off anymore!