Well, I finally saw Deathly Hallows II today! While the movie was great, I liked the book much better (obviously) and in general I like the HP films that have more light-hearted moments (like movies 4 and 6). I started getting teary about a third of the way through, just because it's the last one. We saw it at IMAX in 3D, but unfortunately they weren't doing the Harry Potter 3D glasses!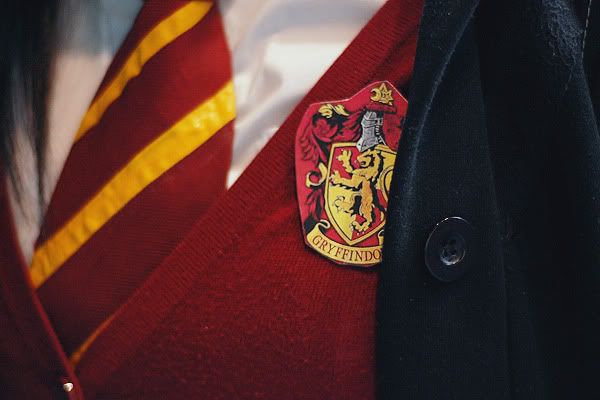 So this is how my tie turned out. I didn't really think of the fact that I'd tuck it into my cardigan, so I painted the whole thing. It was the first time I'd managed to tie a tie properly, too. The crest pin that I'd intended for my tie ended up on my cardigan.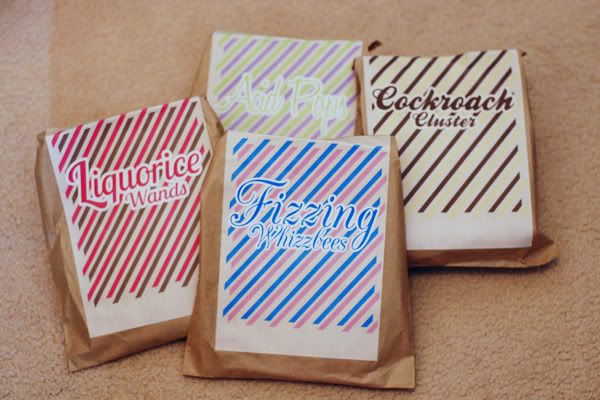 The HP themed sweets bags I mentioned in the last post. Two pictures because I'm
crazy and
really proud of them.
I was bored, okay?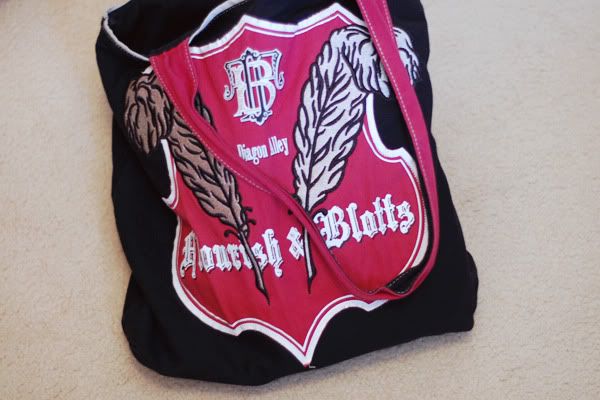 I also had my trusty Flourish and Blotts tote bag.


The whole effect! That's me on the right, and Carrie on the left, who actually had proper robes and a scarf and tie. I was wearing a grey skirt with it. I managed to scrounge everything from my existing wardrobe except the tie and crests, so the cheapskate in me is pretty proud. I'm totally digging it out again for Halloween this year.

Jenny's Slytherin pride, as demonstrated by her tie and drink.



YY didn't dress up but she was wearing a cool DIY torn shirt thingy which could pass for Azkaban rags a ghost costume I suppose.

I can't believe it's all over! I already feel a HP shaped hole in my chest. Although there's still
Pottermore
to look forward to, I'm so glad JK Rowling threw us that bone.
How's that, two posts in two days!