* Yes, I have actually run out of descriptive titles.
On Tuesday afternoon/evening I did an unintentional food safari of (almost) all of the CBD. I find that this eating all over the place has been happening more often lately, and I'm not sorry for it (although it does make for increasingly repetitive blogs about food).
So I started the afternoon off by meeting YY and WL in the city. WL mentioned a place in the Westfield Sydney food court that had truffle oil fries.
Truffle oil fries
. So obviously, we had to have that for afternoon tea.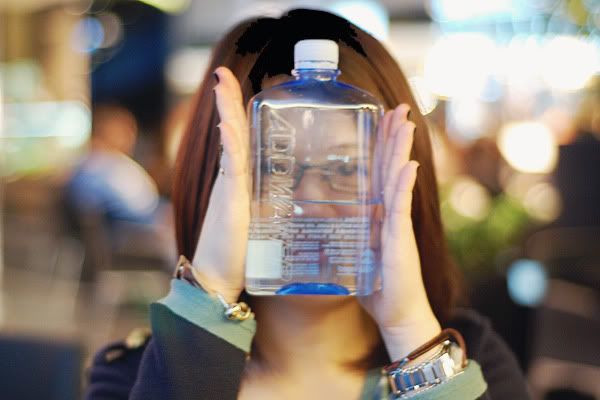 WL and her flask-like water bottle.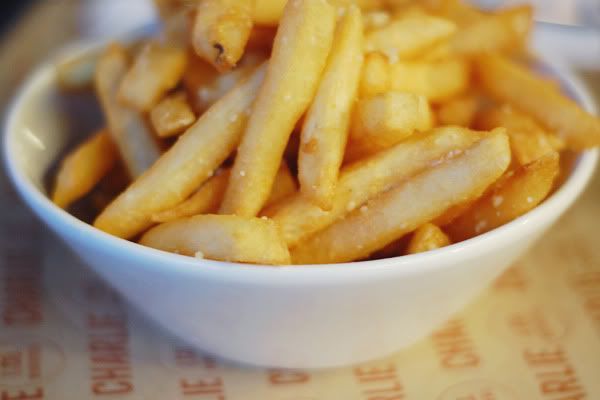 Turns out that they were
parmesan
and truffle oil fries. They were quite nice, but I really didn't taste any difference between those and normal chips... they were just a bit cheesier. I wouldn't spend $8 (that's right, $8) on them again.
Afterwards, we shopped for an hour or two until WL had to go. Ever since I started online shopping, I don't really have the patience for shopping in actual stores anymore, so I didn't buy anything.
When WL left, YY and I made our way to Star Bar. I had a caesar salad. I
love
caesar salads. The only kind of salad I eat, really.
And, as always, we somehow ended up at the Lindt cafe, eating macarons.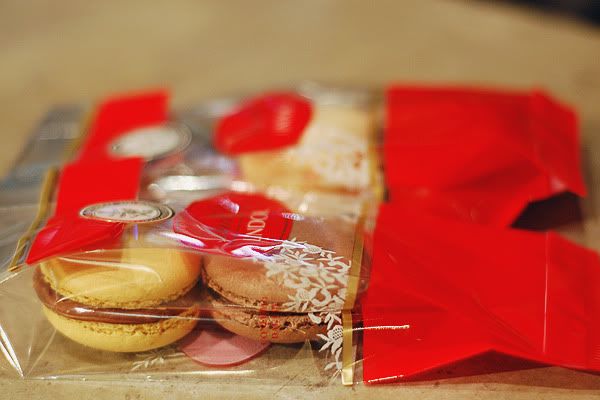 Ferris wheel in Darling Harbour.


I was hoping I'd be able to blog more these holidays but things have been getting in the way! In other news, I'm both dreading and excited for the new Harry Potter movie. For the first time in a while, I'm not actually going to go and see it on the day it comes out - we got IMAX tickets for the Friday. I'm going to be so depressed when it ends!