A midweek post! Amazing, right? Well, not really, since I put this together on the weekend and all I'm doing is press "publish" right now.
On Friday, some things that I ordered off
ASOS
came. Since then, I've bought another dress from there. One of the definite downsides of online shopping is that you're always ridiculously tempted to buy things.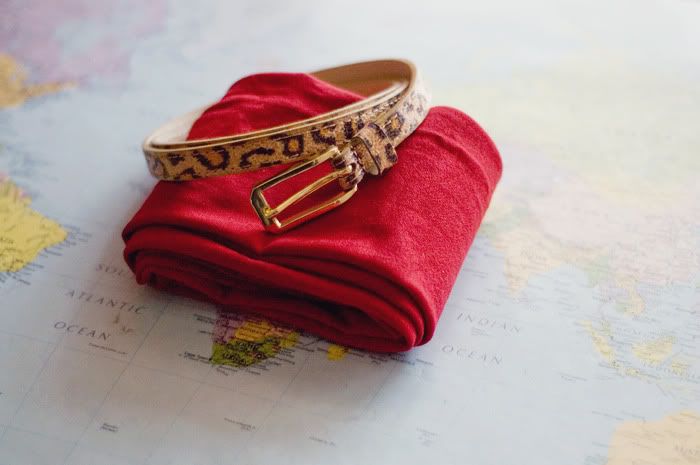 I'd been meaning to buy a leopard print belt and darker red tights for a while. The tights are good, but the belt is a little thinner than I would've liked. Oh well, I'll work with it somehow.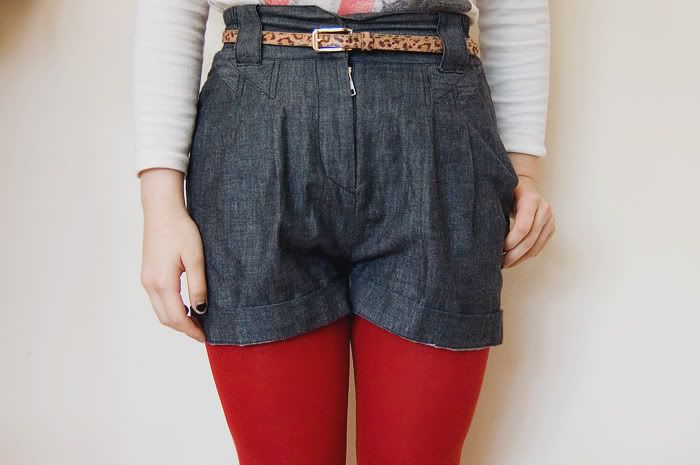 Featuring a pair of shorts I bought in Melbourne earlier this year. I'm not sure why I got them (they were down to $20 from $200, probably a contributing factor), since they balloon out slightly and are a bit unflattering. The top I'm wearing? My pyjama top. This is how lazy I get on weekends.
I got my eyes tested the other week, because I've been having trouble seeing the board in lectures, and I'll be getting a pair for uni. I've looked around in stores and tried a few pairs on, I can't say I really like any of them. I'll have to keep looking. Who here wears glasses, and where did you get yours from?