On Wednesday evening, WL, Jenny, YY, Carrie and I went to the Belgian Beer Cafe (at The Rocks) for WL's birthday. Not many photos, because the lighting was very low and everything ended up blurry (I hate that).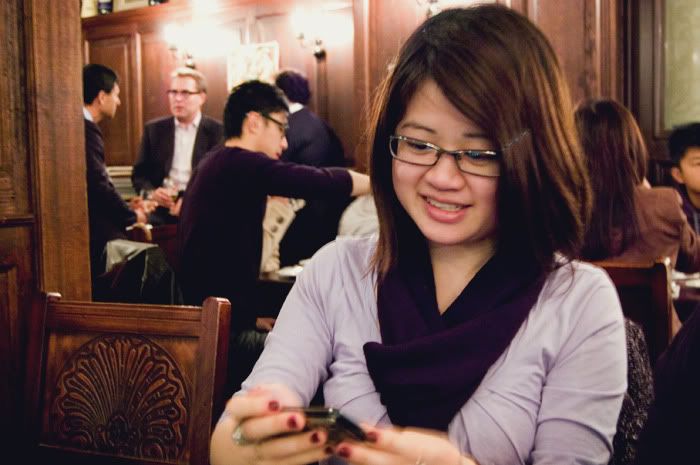 Birthday girl.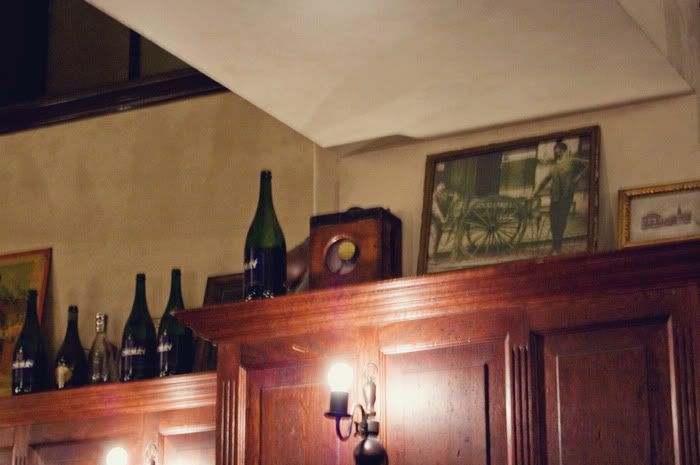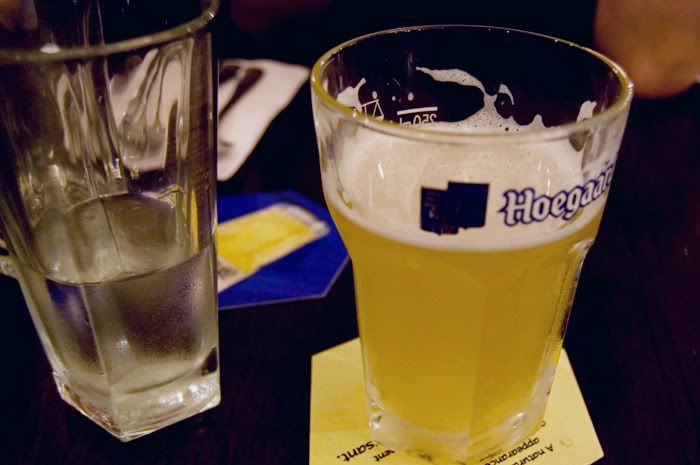 One of YY's favourite beers, I'm not much of a drinker but I got one anyway. Partly because it's called
Hoegaarden
.
YY and her beer.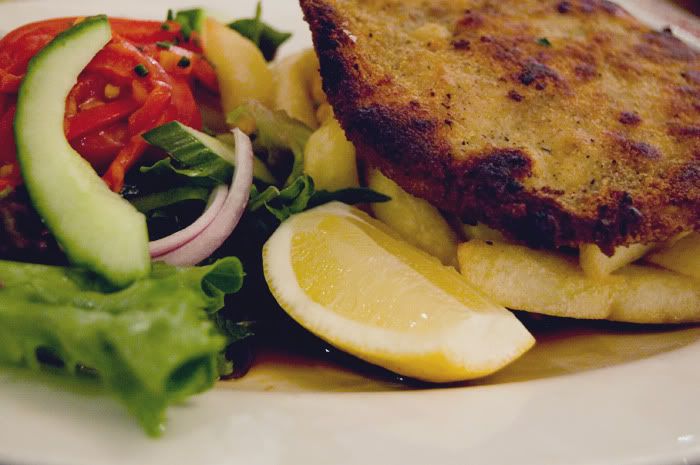 I got a chicken schnitzel with chips and a salad. It was pretty good, except it was massive, so it got a bit much towards the end.
We then ended the night standing in rain-soaked Martin Place and reading the newsreel on the Channel 7 studios. Exciting.
Don't know if it's noticeable, but new posting format! (Larger images, ditched the centered text, changed spacing.) The main reason I didn't change it earlier was because it would change the format I've been using for ages, and make it inconsistent, and I'm really fussy about these things.