This is meant to be my sensible outfit for formal workplace environments, but I can never resist a colour-coordinated bow headband.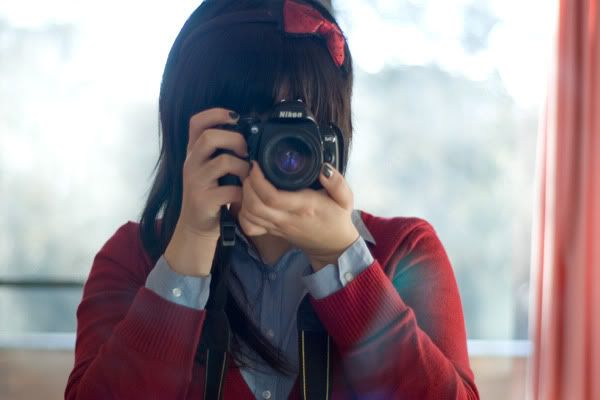 The retail therapy spree continues. I bought a new pair of shoes: loafers from Wittner. I'm really into loafers right now! These are kind of like my
other flats
, but they're falling apart and I figured I should get a new pair to break in in time for summer. I'd learned my lesson - to buy better quality shoes! - but I didn't have to splurge for my new ones, because I grabbed them on sale ($50 down from $140!). Bad picture, though: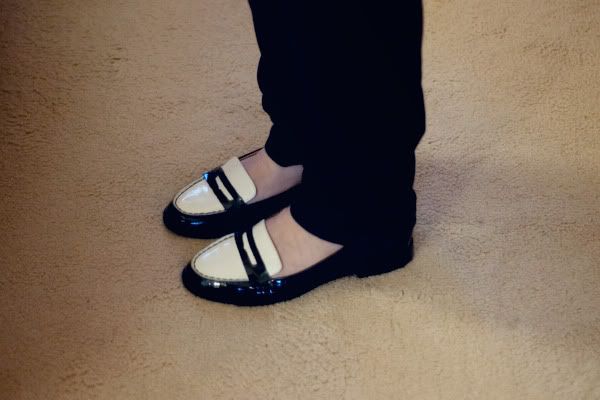 Speaking of shoes, remember those chelsea boots I posted about? Well, I wore them for a day, and it was horrendous! I had chunks of skin scraped off the back of my heels, and I had to wear thongs (flip-flops to you Americans) for a week. I wore them again today, and I found that putting sticky-tape on my skin, where the rubbing is, worked pretty well! Any tips for breaking in new shoes without shedding blood?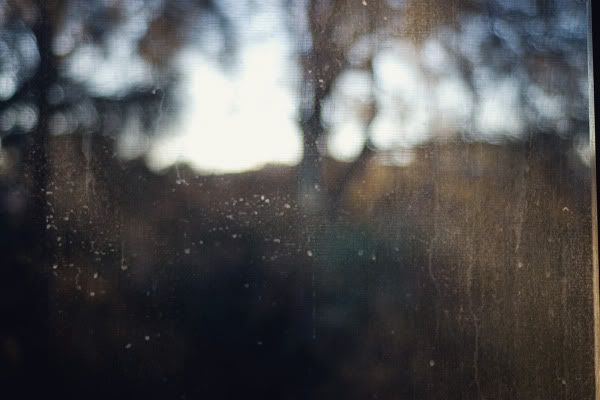 I discovered the "overlay" setting on my camera the other day and I've been having lots of fun with it. For example: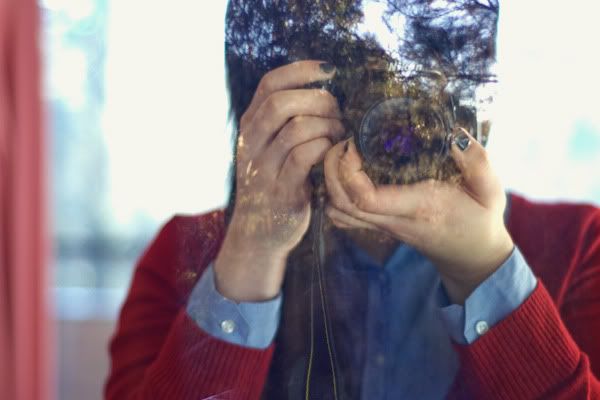 Pure artistry, right?