Quick post before I go and lie in bed and think about how much I dread going to uni tomorrow. Last week, I got new furniture for my room, which means we had to remove everything and then put everything back. I managed to rediscover some nice things.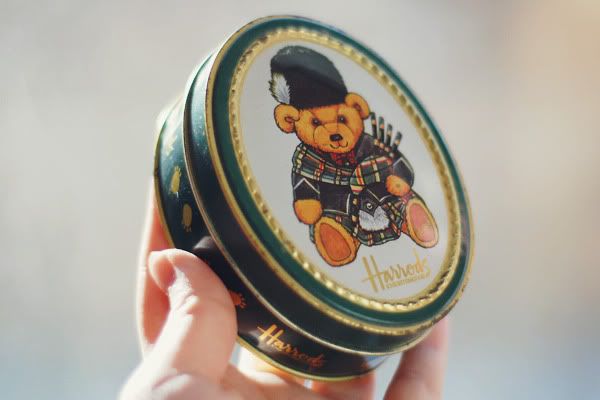 I love this box. I used to do a paper run on Sundays, and a nice old lady would always give me fruit of some sort, but one time she gave me this tin of Harrods candy. The lollies were eaten very quickly, of course, but I kept the box because it's so pretty. Inside it: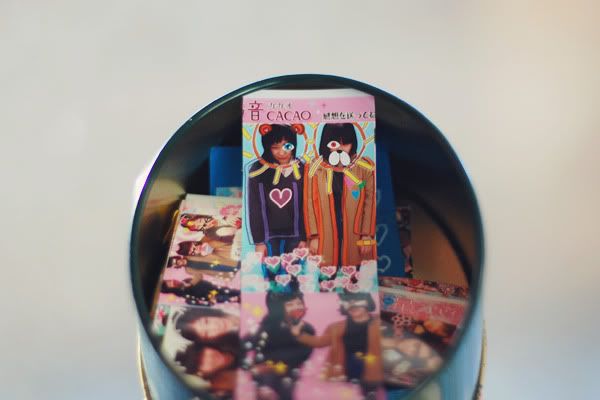 ... I store my sticker photos! From those Japanese photo booths - the official name escapes me, but a few years back, when they were super popular in high school, everyone called them "capitols" or "caps" because if you want to take them in Sydney, you go to the Capitol building. The ones on top are from just last Sunday -
YY
and I were in the city, reminiscing about sticker photos, and she found a dollar on the ground and we decided it was fate (they're actually $10-$15 a set but you pay in dollar coins). She was also better at decorating them than I was.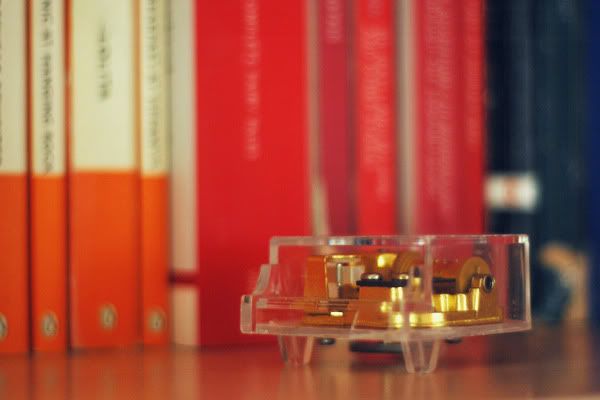 Piano-shaped music box decorating my bookshelf.


Current guardian of the books on my "favourite books" bookshelf (which basically consists of the Sherlock Holmes, Anne Shirley and Harry Potter books). This kitty's been with me a long long time now.
Currently reading
The Age of Reason
by Sartre - I got this book as a gift. I know there's a deep philosophical exploration of freedom underlying the story that I'd be forced to analyse if I were reading it for school, but I'm not, so I'm just enjoying the plot at the moment. It's pretty interesting, but moves slowly and I get all the characters mixed up.
Remember how, just a fortnight ago, I was complaining about the cold and rain in Sydney? Well, this past week has been ridiculously warm - think 25C/77F - for winter. It's been smelling all summer-y and I've been finding it quite distracting, so I'm glad it's cooling down again this week. In any case, I do prefer winter over summer, so I'd been feeling a bit cheated!