These pictures are from last Thursday, so they're a week late.
YY
, Jenny and I had another one of those "let's traverse the city looking for things to eat" days. We actually started off on top of Westfield Sydney, but I didn't take any pictures. Our ultimate aim was this pub, Hart's, which according to YY, had chips we just
had
to try.
Dropped into Max Brenner on our way there. Everything is super-duper expensive, and the hot chocolate I got was nice but not $5 nice.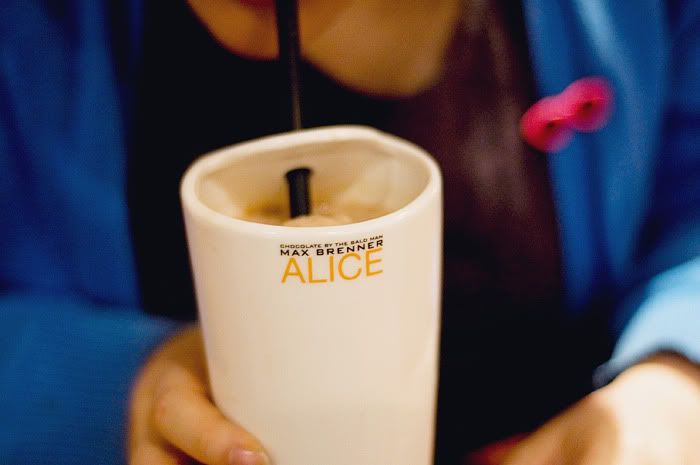 I'm not really sure why they name their cups/how they come up with these names.
Because it was still a bit early, we decided to chill out in the Botanical Gardens and on the Opera House for a while. The late-afternoon light was really nice (hence the title of the post), so I snapped loads of photos, which is why this post is so picture-heavy (at the risk of having visitors exit in frustration due to the long loading time).
YY and Jenny. It was a tad windy.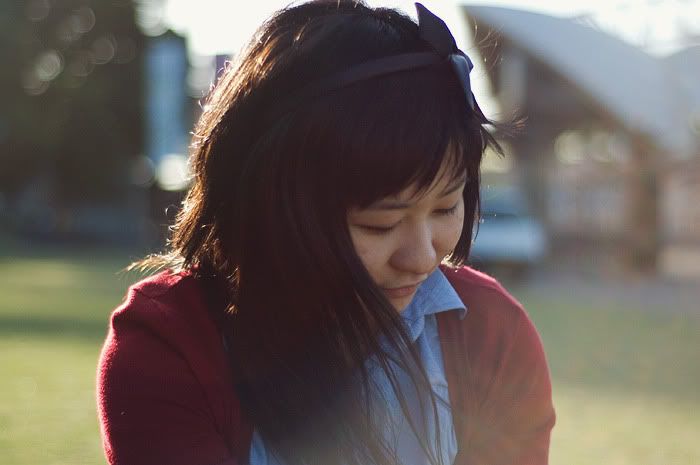 Picture of me, courtesy of Jenny. Even backlit photos look good during golden hour.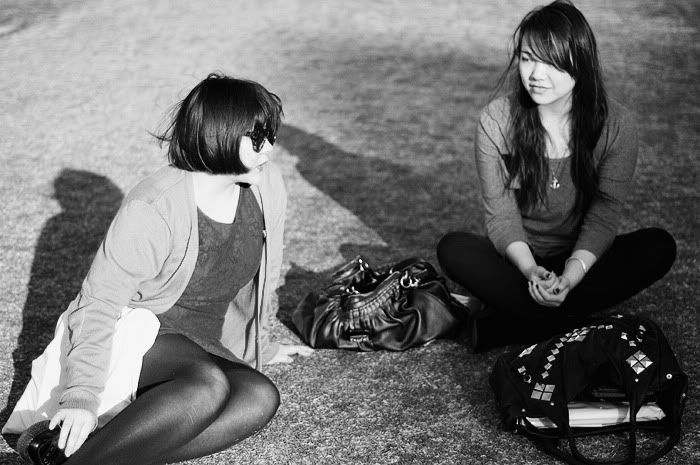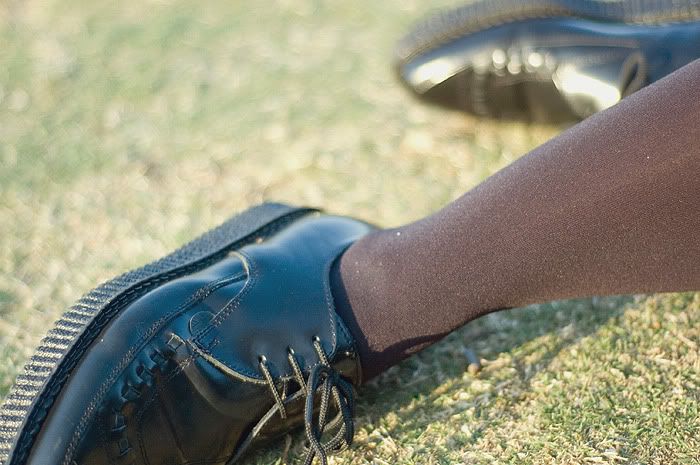 YY's creepers.
YY's sunnies x2.
I've probably mentioned this before, but no matter how bored I am of Sydney, I still think our Harbour is beautiful.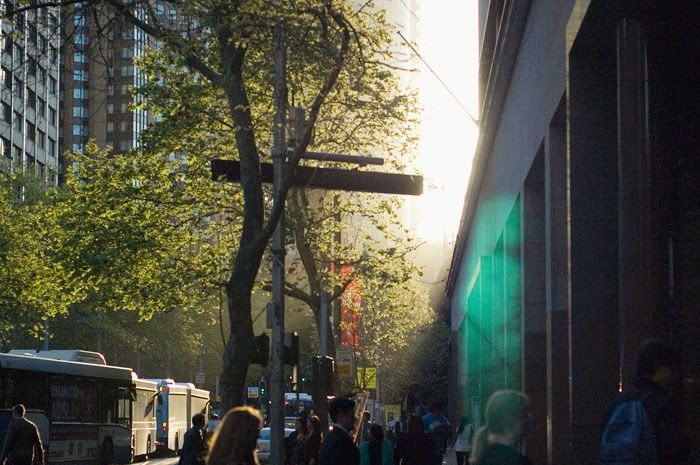 At this point we walked back to the Rocks. I don't have any pictures, because, well, I felt awkward pulling out my camera. I actually still feel all-around awkward in pubs, to be honest. Obviously, I don't go to many. The Rugby World Cup was on the television (USA vs. Russia) and none of us being rugby fans, we played "spot the player who looks like he belongs in
Game of Thrones
".
Afterwards, as you mightn't be surprised to learn, we felt like Pancakes on the Rocks, so we trotted (or tripped, rather. It was dark, okay!) down several sets of stairs (I love the way The Rocks is set out) to get there.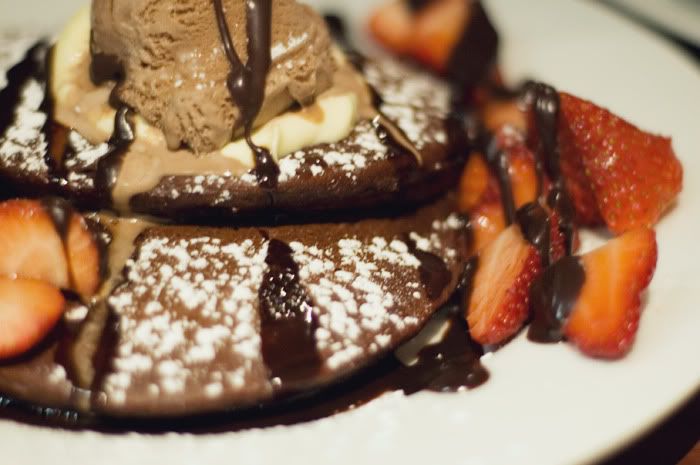 Devil's Delight... not really for the faint-hearted - I couldn't finish the second chocolate pancake.
Wedges, because the chips from before weren't enough.
Then we sat by Circular Quay for a while and had a good old high-schoolish gossip. It was pretty empty, being a Thursday night.
And thus concludes this giant post!