When YY asked if I wanted to go with her to Vogue's Fashion's Night Out, the first thing I said was something along the lines of: "Well, sounds good, but what exactly is it?". Now that I've realised that it's kind of a Big Deal, this sounds a bit silly. But, basically, it's kind of a promo night for most of the big stores, and it's happening in lots of cities around the world. I'm glad I went, because it was a pretty fun night!
First stop: filling up the tank, so to speak. Snag Stand, the fancy hot dog place in Westfield's food court; I've been there a couple of times now and I'm quite partial to the American Classic one (I like my basics). YY got this mushroom vegetarian one, shown in the picture. The chips there are quite nice, they have a different sort of flavour.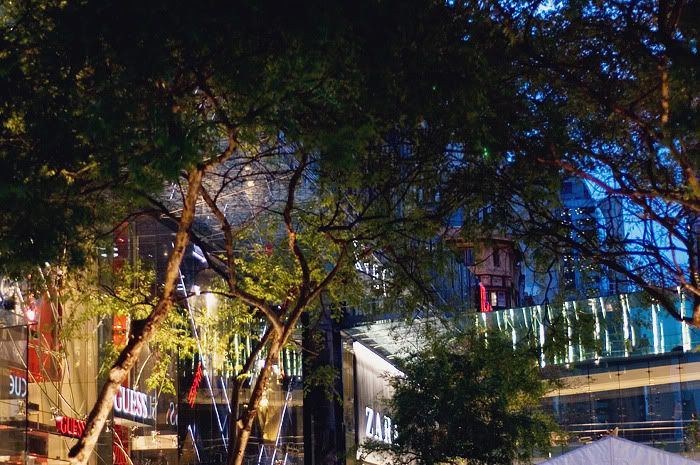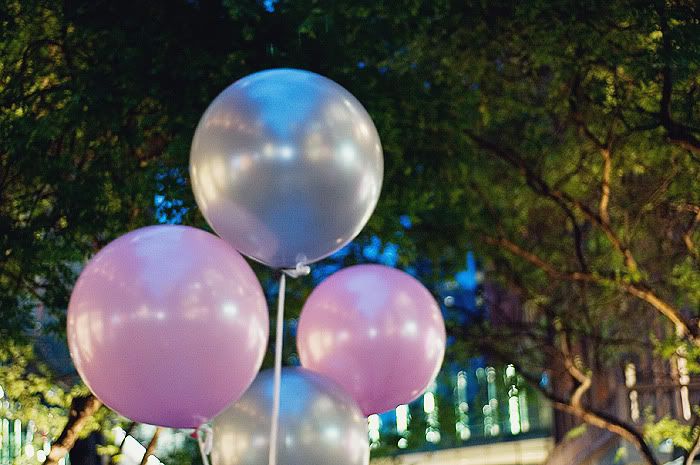 Pitt St. was pretty busy! The atmosphere was nice - I liked it, even though crowds can freak me out sometimes.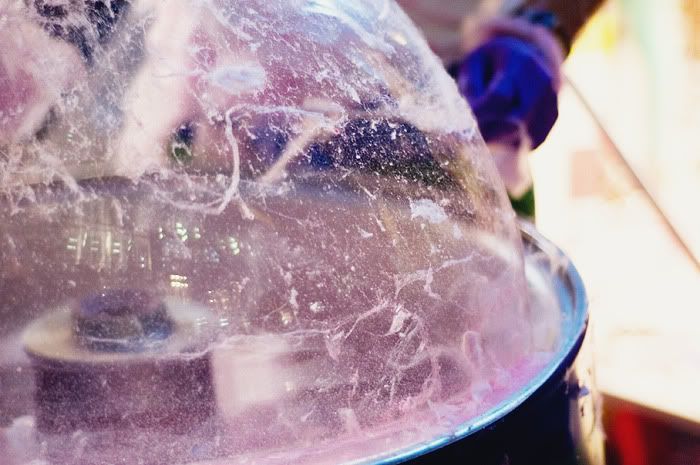 We picked up some fairy floss at Sportsgirl.
Slighty break in the pictures here, I was basically running around Sydney Westfield with YY and Vivian, collecting loads of free stuff (mainly food) along the way. We went to Burberry, where George Craig was DJ-ing (I had no idea who he is at the time, this post is really demonstrating how clueless I can be), and Vivian + YY got a picture with him (he has a posh accent).
A lot of stores had photobooth things/people taking polaroids, here are some of them.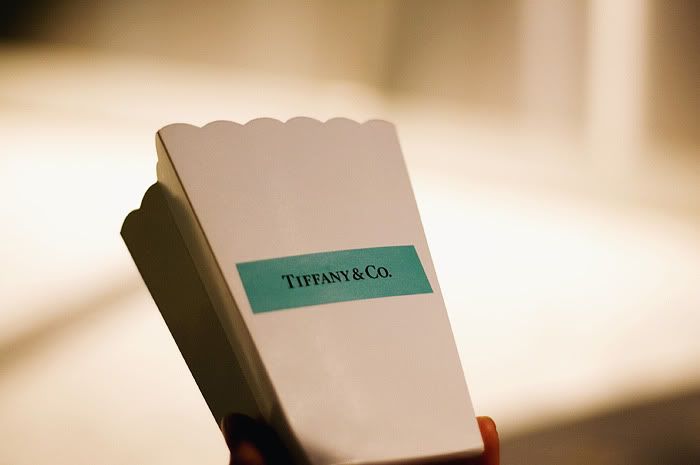 Tiffany... popcorn?
Sample of the new Burberry perfume, which YY likened to air freshener.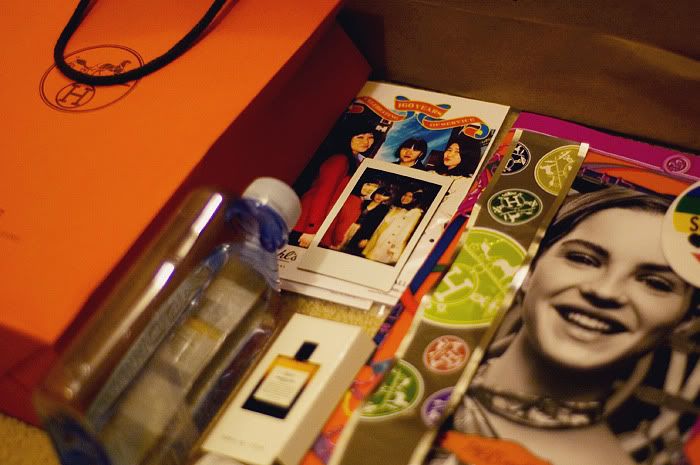 Haul of stuff at the end of the night!
You guys may have noticed that I've changed the layout - I'm still doing some tweaking, because it still doesn't look completely "right" and it feels a little cluttered.