Note: I published this last night, but weirdly enough it didn't work. So I deleted that one and posted this again, sorry if it comes up twice for anyone!
I haven't posted for quite a while! I've been quite busy with uni-related stuff, and I'm freaking out slightly about how much work I've got to do to see the semester out. Weirdly enough (or not), the more I panic, the less I do.
I picked up a skirt and a cardigan at Glassons today (who've really upped their game lately). I'd been eyeing this skirt in red, but it sold out while I was deliberating whether or not to buy it. Navy is good too, and it was on sale, so I suppose everything worked out nicely. It's not a very good picture, but
it's this one
. I adore the buttons.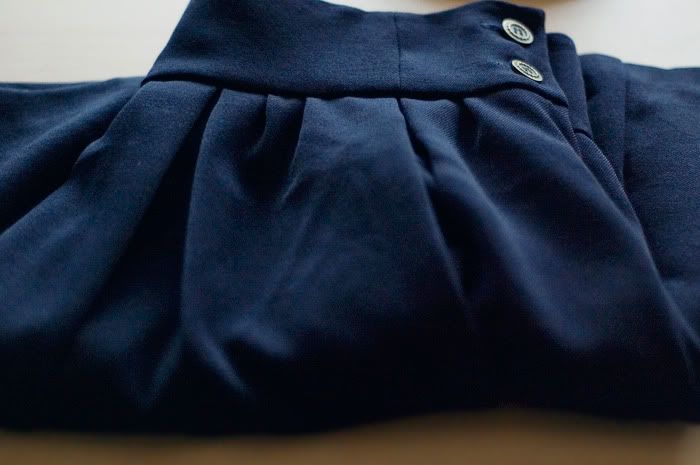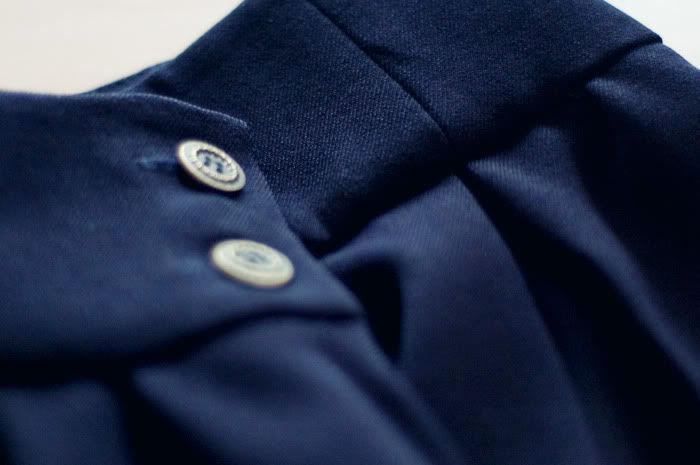 It's definitely been jeans-and-jacket weather down here lately, which is really odd for the Australian mid-spring. I'm pretty sure the UK somehow stole our weather last week! Anyway, the temperatures are going to be hovering aorund 20C for at least the next week or so - although I prefer it cool, I'm really sick of my winter clothes and I want to bring on the dresses!
Speaking of winters, I'm planning a possible trip to Europe for February with YY. I could write a giant paragraph about how excited I am about it, but I'm going to refrain because it will almost definitely make me sound crazy. We're probably going to hit up generic tourist places in Western Europe (think Paris, Amsterdam, Berlin, Rome) and we're leaning towards doing a tour right now, since it's our first time going. We're definitely going to inflict our presence on London for a week (at least), though! I'm spending so much time researching and reading
and watching Eurotrip
I'm probably going to fail my exams.
That's all from me, hope you guys had a good weekend!