Summer's really starting to kick in - it's been super hot these past few days. On Sunday, we spent the afternoon at YY's new place, hanging around and taking photos (and of course, complaining of the heat).
This is my current favourite dress (I think I might've posted it before), even though the sleeves are quite badly cut and I can hardly move my arms in it. It has the nicest swishy skirt (not good for windy days though!). I've been meaning to show it off properly but I find it really hard to take outfit photos without someone to help. Thanks
YY
for being a dear and taking these/sending them over.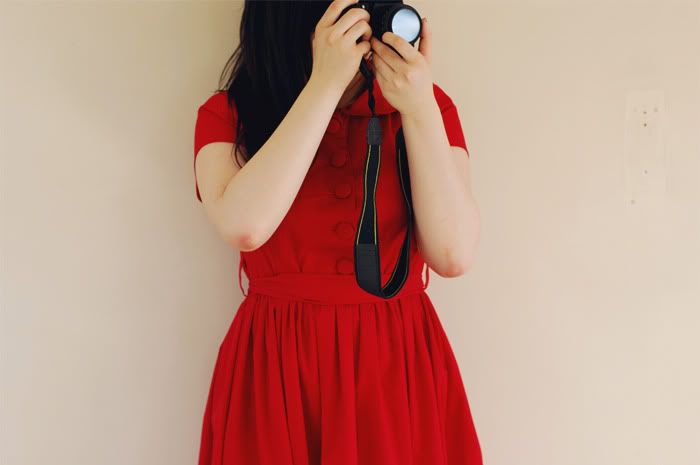 A couple of pictures I took of YY and the backyard (fun for me, since I don't have one - I live in a flat).
Here's another picture of me (thanks again to
YY
).
I've actually got a backlog of posts to make, because I've been going out a lot/buying things and not having enough time to edit and update. I really should stay home more often and save money for... EUROPE! We've bought the plane tickets and we're going to be there in late January/early February for 3 and a half weeks (a couple of days in Paris, a two week tour and a week in London). I really, really wanted to go in Christmas but the price of everything is just ridiculous at that time. I daresay I'll be
ranting and raving
talking about this a lot more in the next few months!