One more exam to go... and I'm losing concentration (more than usual) because it's the last one. The hot and humid weather these past few days hasn't exactly been mind-sharpening either.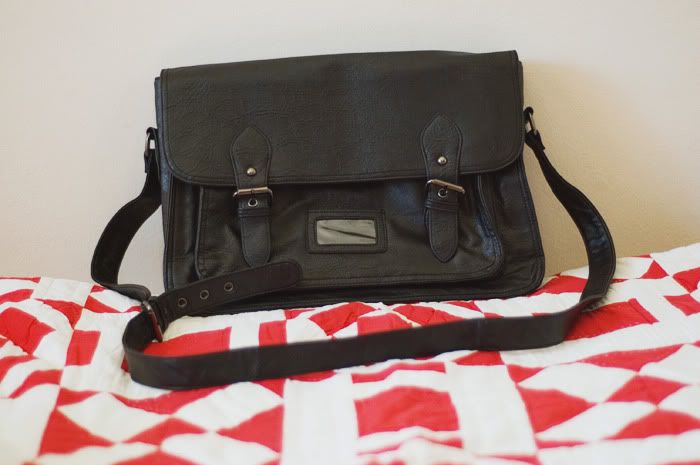 This is me jumping onto the satchels bandwagon. It's from ASOS Men's, and the only one I came across that's wide enough to fit my DSLR in its case (the Cambridge Stachel Company ones are are bit too narrow and stiff, I think. And, who are we kidding - I'm not too keen on dropping that much for a bag just yet). It was pretty cheap (especially with one of their evil, evil discount codes), and, unfortunately, looks/feels it. Maybe I should've splurged after all.
Possibly the most effective study aid.
Books I'm reading right now...
... and books I want to be reading. I've ordered a few more from Book Depository, looking forward to that!
I am so, so ready for the summer holidays. I'm definitely aiming for a "best summer ever" and I've also got some plans for this blog (not as exciting as it sounds). I'm expecting you guys to hold me to my word!