On Thursday, I went to check out
Sculpture By The Sea
with Alice and YY. It's an annual exhibition of sculptures along Bondi and Tamarama beaches. It wasn't the best weather to go in (I think I was grumbling about the drizzle the whole way through), and I didn't take many pictures because I didn't want my camera to get wet.
Practically deserted beach.
Alice and her camera.
Okay, I suppose you want to see some of the sculptures now? They're usually pretty large-scale ones and a lot of them are incorporated into the beach/coastline setting.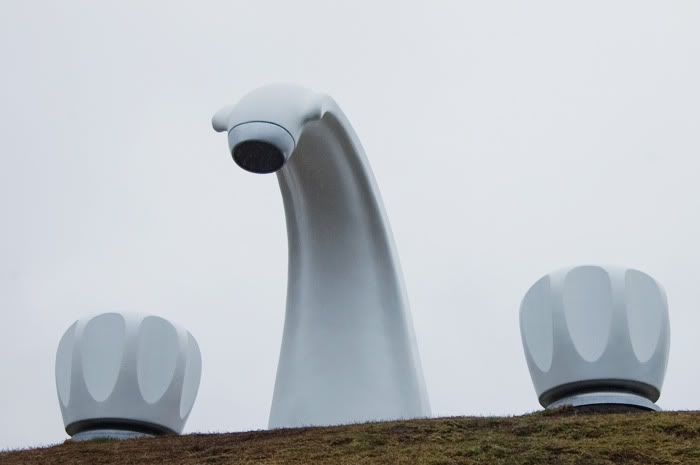 A giant tap.
This reminded us of Harry's patronus...
So it took me a while to work out what this skeleton is doing (fishing). It was huge, on a ladder overlooking the sea.
After this, we went on a long-winded search for gelato (don't ask) and ended up in Westfield Sydney.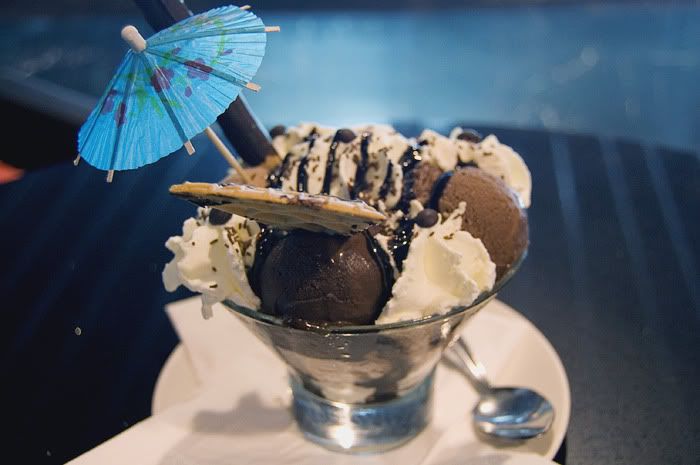 Via del Corso has the prettiest desserts but they're so expensive you (well, poor students like us) have to split one. One sundae, three people. And, er, after this we decided we wanted something salty, so....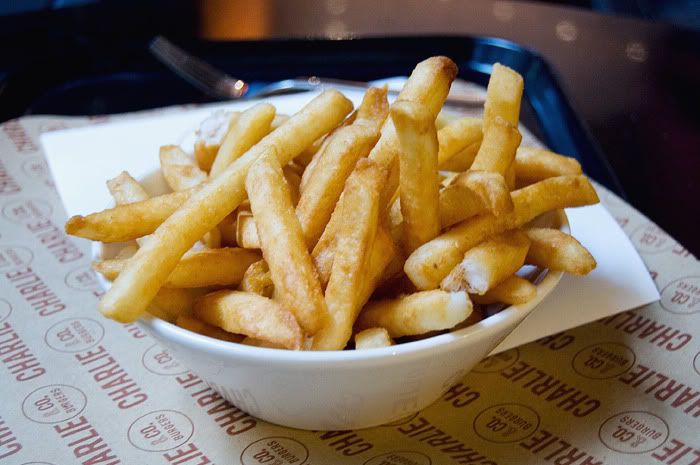 Charlie & Co. does pretty good chips.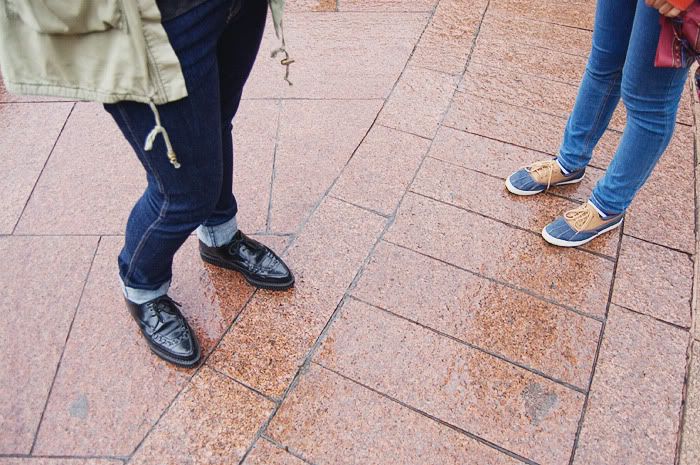 Alice and YY then wanted to find a place they could drink their Duff beer (again, don't ask), so we hit up Hyde Park.
Before you ask: no, this is not typical Sydney spring weather.
So that's two overcast art-y posts for you in a row. It's meant to rain for the rest of this week... which is really pretty weird for this time of year. I haven't even (properly) been to the beach yet, hopefully the weather gets better. So far, in the week of holidays that have passed, apart from visiting various exhibitions (I don't usually go this often...), I've been working heaps, gone to the new IKEA twice, woken up at 3am to watch football and caught up on
Downton Abbey
.
Also I've changed the layout! I've been meaning to try doing a sidebar-only one. Maybe it's a bit awkward having (part of) a picture of me as the header, but I figured it fit the theme of the blog (the theme being "all about Jane"). And rollover it with your cursor! Surprise! (I think I have way too much fun with layouts, really).