I meant to post this a few weeks ago but other entries got in the way. I bought these boots in anticipation of my trip in February: I needed comfortable and somewhat weatherproof shoes (I didn't even have any suitable pairs for Sydney winters! I spent too many days with wet feet this year). A lot of people seem to love Doc Martens, so this is me hopping onto the bandwagon pretty late with my navy 1460s. I picked this colour because it's subdued enough to match most my clothes, but a bit more fun than black.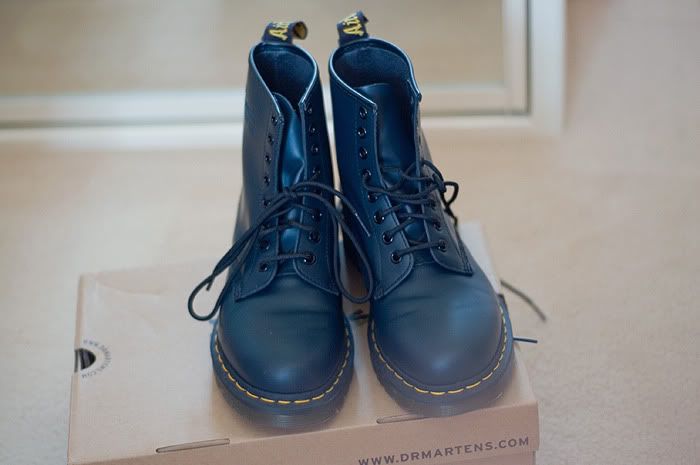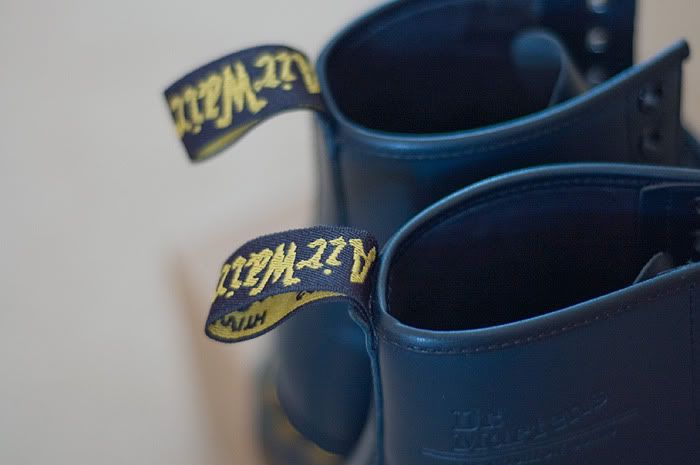 I got them on ebay, and despite my reservations about buying shoes online (they never fit well) and from ebay (which can be pretty dodgy), they're perfect (slightly loose, but the next size down was too small!). I'm in the process of breaking them in right now.
And with this being the 9th post this month, I've broken my monthly posting record, haha. I don't think I'll be posting again before the end of the year (which has gone by really quickly and I'm glad to see it ending. I'm ready for a fresh start). Do you guys have New Year's resolutions? My main one for 2012 is to be less socially awkward
e.g. stop hiding from people I know to avoid small talk
. Er, not that I've ever done that.
Hope you have a great NYE!