My family doesn't really celebrate Christmas (no special lunches or dinners, no family gatherings), but we usually have a family day. This year we drove to
La Perouse
. It's got a French name because the French landed here a couple of days after the First Fleet. The weather finally realised that it's summer, and turned out a really hot and sunny day - I was wearing boots and I thought my feet were going to fall off from being too hot!
The mouth of Botany Bay.
It was... super windy on the coast.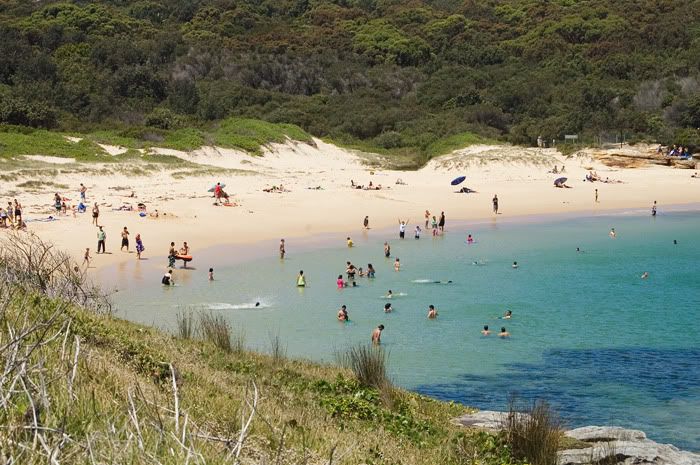 One of their two nice beaches.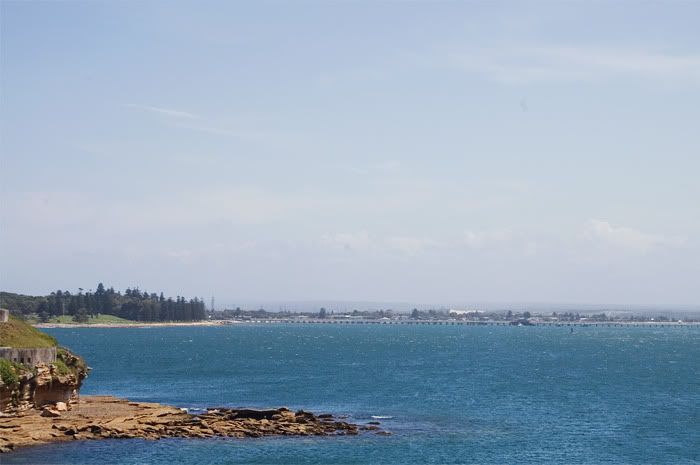 Bare Island, which I think was used as a fort.
The second beach.
This was my outfit. I found the silk blouse in my mum's wardrobe. She's actually got some nice clothes that she nevers wears anymore (some of it is a bit too 80s for my taste though!). I wore it with my current favourite skirt and favourite small bag (which I can't usually carry cause it doesn't fit my camera).
Well there's my Christmas all wrapped up! I went to the sales
again
yesterday, and again bought nothing. I suppose that's a good thing though, since I'm supposed to be saving for Europe (one month to go!).
Next up - to tackle New Year's Eve! Although I haven't got any plans yet. What are you guys doing?