Just thought I'd drop in with a baby post to wish everyone a Happy Holidays!
This is me posing awkwardly with a candycane to make this post more Christmas-themed. How do you guys eat your candycanes? I break off the little curved bit first, eat that, and then start on the rest of it.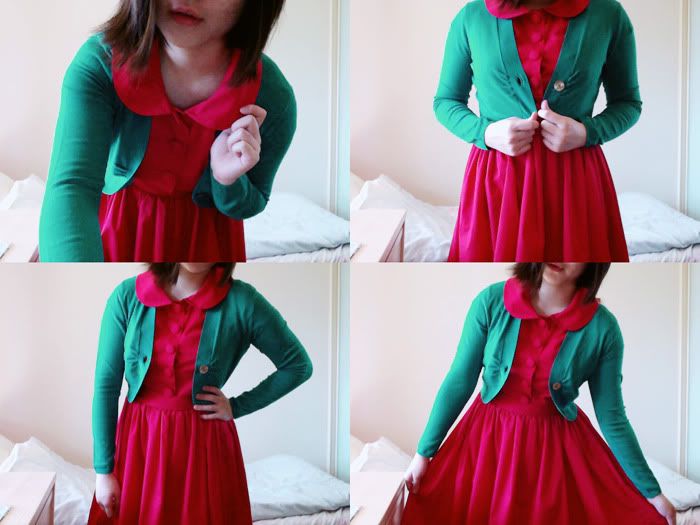 This is what I wore to a Christmas Eve dinner with a couple of friends. The cardigan is greener in real life, I swear (I tried with all my photoshop powers to stop it from looking blue in the pictures). We all agreed to dress Christmassy except I overdid it with the red and green combination... I looked like some Christmas
freak
.
The clock's just ticked past midnight so it's officially Christmas here in Sydney, Australia! Have a good one!