I've always had this thing for bones. Seeing this
sweatshirt from Topshop
reawoke my 13-year-old self's desire for skeleton print tights, so I took to ebay and found the nicest (i.e. most anatomically correct) pair. Featuring Billy Bones, who I put together last summer (I told you I liked bones).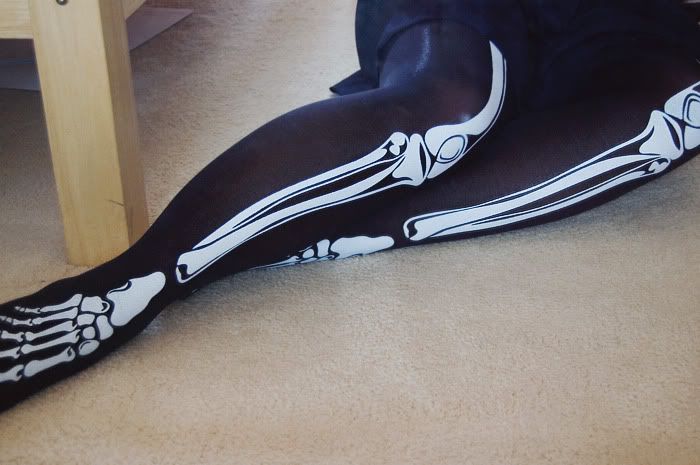 In keeping up with the theme of this post, here's a clip I bought at the Rock'n Roll and Alternative markets a couple of Sundays back. It's a red bow with white polkadots and a skeleton cameo... which is basically everything I love.
YY
got a
matching purple one
.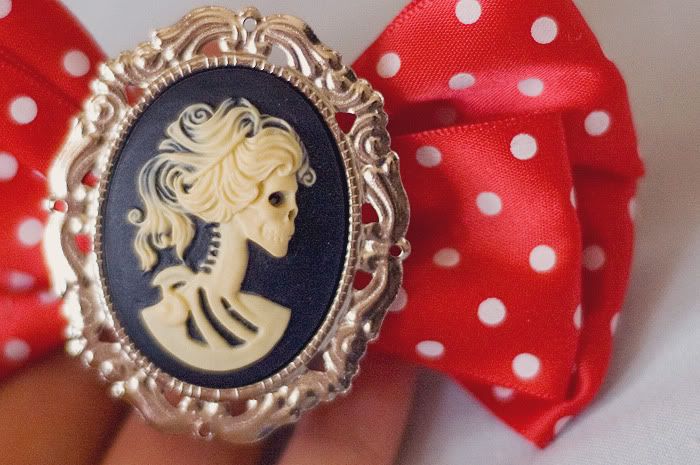 I've bought a heap of things, which I mean to show off, that post is coming up soon!