One last post before I leave for Europe on Thursday! A bit different, more along "hair and beauty" lines.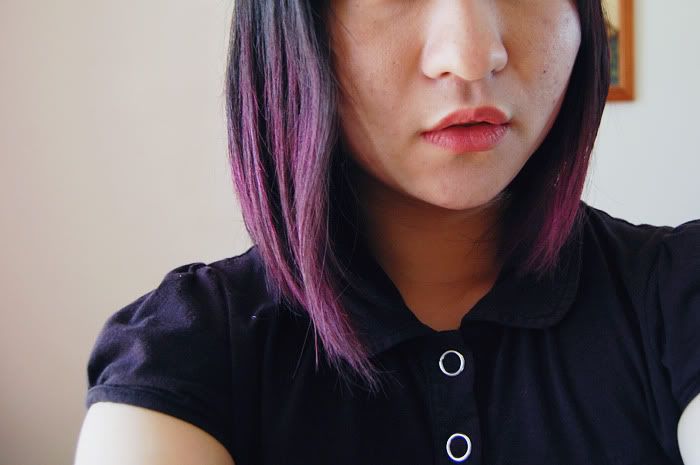 The other week
YY
linked me to this product called "
Color Bug
" by Kevin Murphy. It's basically temporary hair colour in powder form (which you apply over some product, and hairspray it to make it stay). I've liked the idea of pink hair for ages, but since my hair is basically black-brown, I would've needed to bleach it and then keep dyeing over that, which is too much commitment for me. After seeing that it actually works on dark hair, I went out and bought some, and tried it out yesterday.
You get several uses out of one can.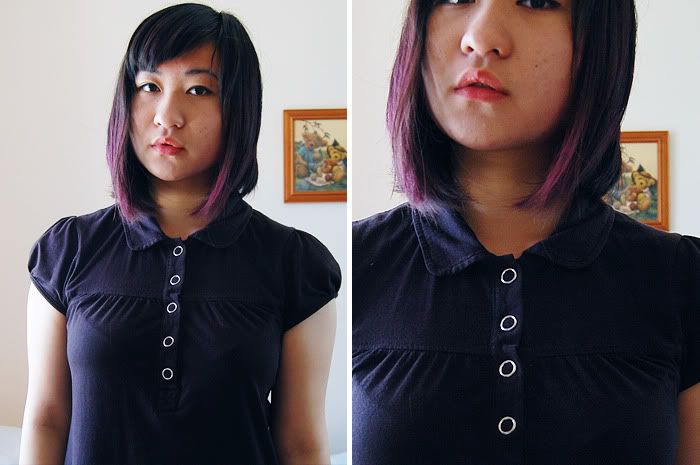 It worked really well in that the colour came out pretty intensely. I didn't like how the pink looked in my hair though, it was almost purple-ish and not in a good way.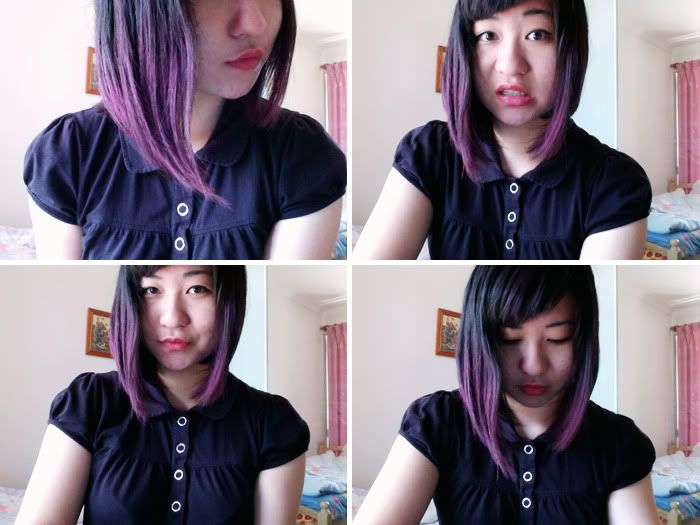 There was a bit of fallout. I went out to run some errands, and by the time I came back there was a light dusting of pink all over my shoulders - wasn't too noticeable but it was there. This may have been because I'm not too skilled with the hairspray can. It washes out easily, though.
I wanted to wear it out again today, but I was short on time (and it had taken me ages), so I just put one streak in, which only took a second. It's a bit hard to tell, though. All in all, it's pretty fun to use but I don't really like walking around worrying about whether it's on my clothes or not.
I've thought about it and I won't be updating here while I'm away. I'm not taking a computer and won't be able to upload my nicer photos to the net, and I hate the idea of doing a whole string of text-only/phone picture posts on here. I've scheduled some entries though, and I'll be updating about my trip at my
tumblr
, if you care to follow (leave your username here if you do, I never know who's who on tumblr). So that's it from me for a while, probably until I get to London in three week's time!