Yesterday I went out with friends and
shopped
store browsed on Oxford St, had really good chips at Hart's Pub, went to the Guylian cafe and shopped (again) on Pitt St. I wasn't really in a photographing mood though, and I suppose that translated into the photos I did take, because I don't really like many of them. I wasn't going to post these, but I got so sick of seeing the NYE post as the latest one, haha.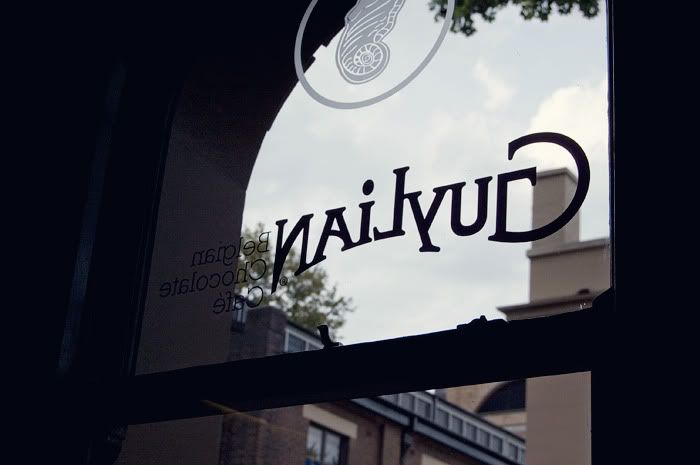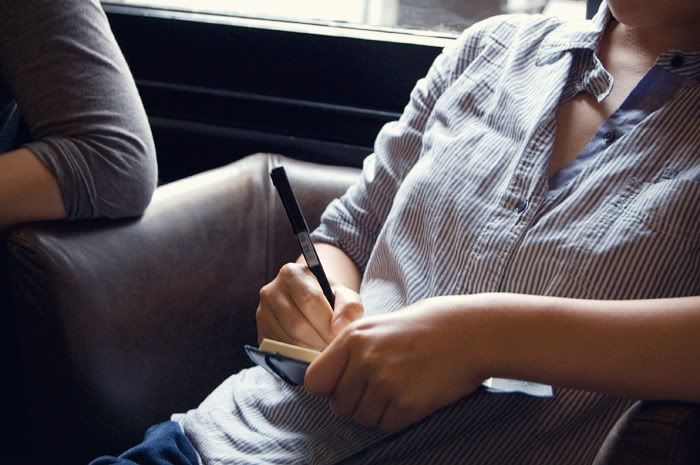 Odd face here but I do like my hair in this picture...
I got the dark chocolate milkshake and it was quite nice. Although for $7 (yes, $7) I could probably make a litre of it myself at home.
At the bottom of Westfield Sydney (what I like to call the "peasant level" - the only floor where there are stores I can actually afford things from), there are these little stalls (like a little marketplace), where we got matching bows... as you do.
My posting spree seems to have ground to a halt! I haven't been up to much this week (apart from going out yesterday). I've basically had work every morning and come home to a TV show marathon. I am probably going to do a ranting post about my Europe trip (three weeks!) soon, just a friendly warning. I'm actually almost fully packed, because I'm
a freak
one of those over-enthusiastic, over-planning people. Although I do have to keep pulling things out of my suitcase so that I can, y'know, wear/use them.
P.S. I'm hoping I caught all the typos/grammatical errors in this post. I'm really tired today!