Technically, you could say that my Sunday was a failure of a day. We'd planned on going to the beach, but, as forecasted, the morning turned out chilly and drizzly. We decided to go to Bondi Beach anyway, so that we could check out the markets - but it had closed early and we got there too late. So we wandered up the main road and had lunch at Moo. The area's got a nice vibe, but it's too beachy (well, its main attraction
is
the beach) for my taste. We then plopped ourselves on the grass and pretended that it was what we'd meant to do all along.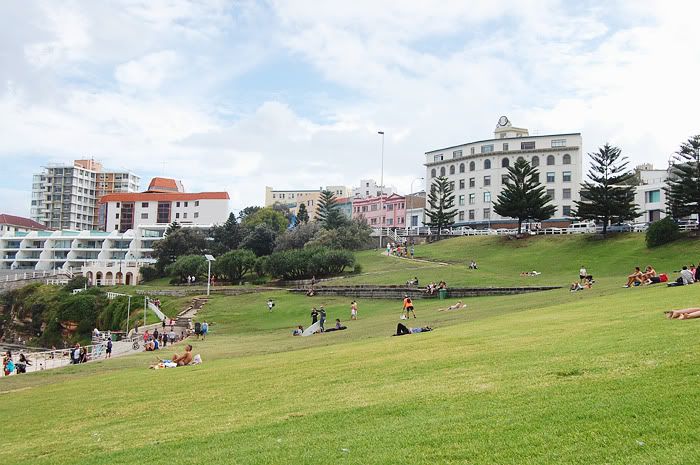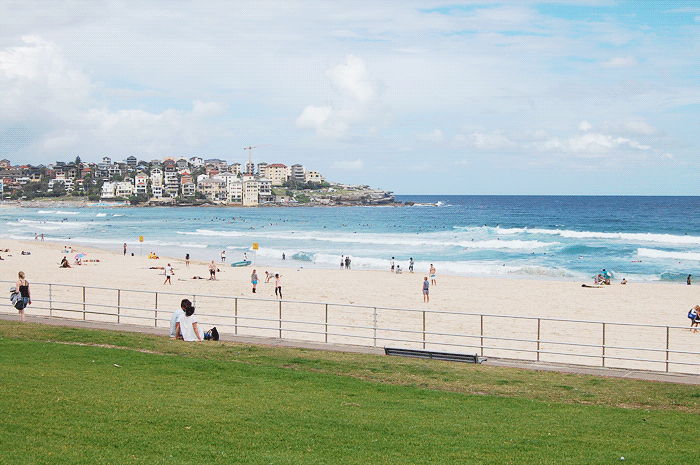 The weather actually got a little sunny, and we cursed ourselves for not having brought our swimmers. Then again, the water would've still been freezing.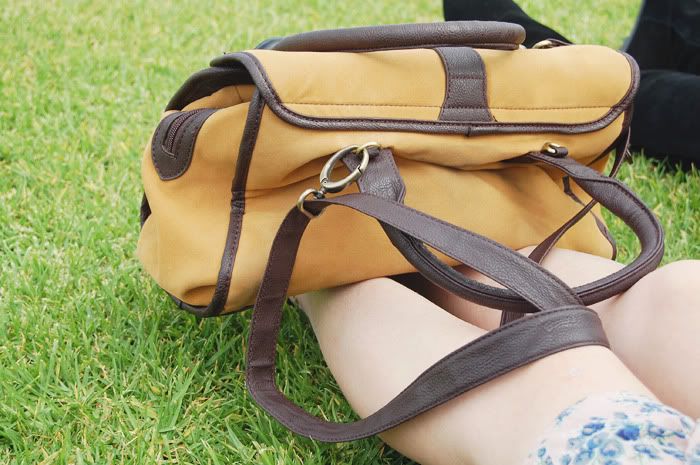 WL's bag.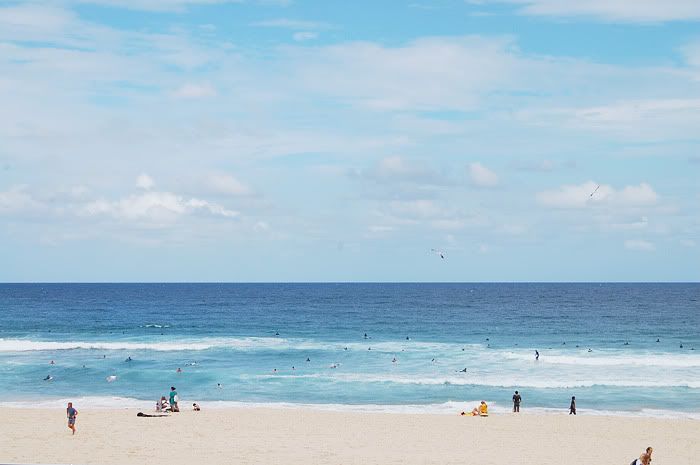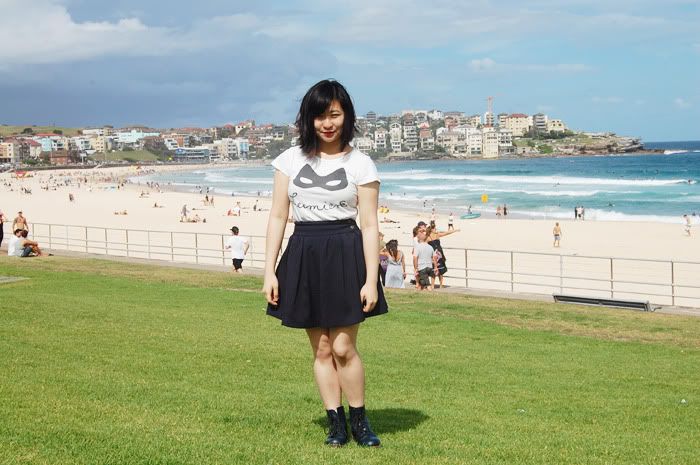 I think there's a bit of fashion photographer potential in Jenny, she's always so snap happy when I ask her to take pictures of me. And she takes good ones too! Unfortunately they're ruined by my... face (squinting in the sun is not a good look).
WL's Dali watch, which we got her for her birthday. Yes, the hands are his moustache.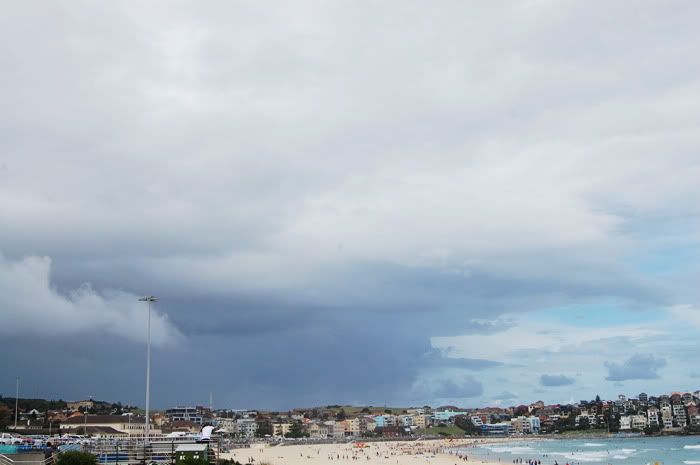 A big storm started rolling in, proving the weather forecast right after all, and we bailed. All in all, not a bad day. This week's meant to get warmer so we've planned a proper beach trip, fingers crossed it goes ahead!