Yesterday I went to Glebe Markets. The markets are better than I remembered (I'd only been once before, more than a year ago); there were a lot of nice things for sale. It was a proper summer day, pretty hot and sunny. I didn't buy much, but I think I'll visit more often - it's pretty easy since it's close to the city and on every week.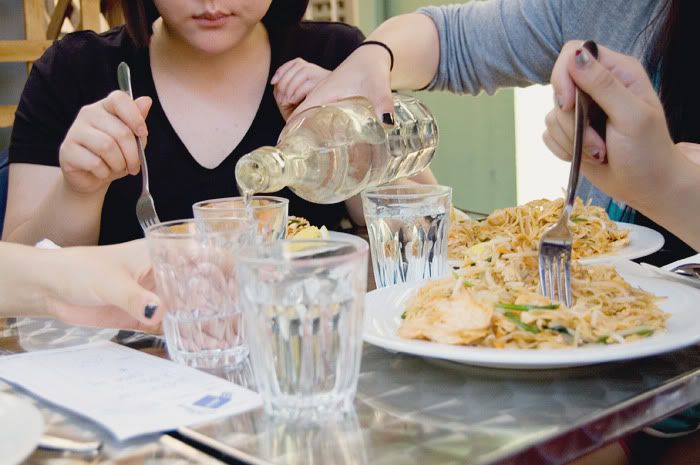 Started off with obligatory thai lunch in Newtown. Apparently I am the only person in the world who isn't into thai food. Let me tell you, my friends are worse than my parents when it comes to nagging me about my picky eating (
Jane, if this was pizza you'd eat twice the amount in half the time
well yes, but this isn't pizza, is it?).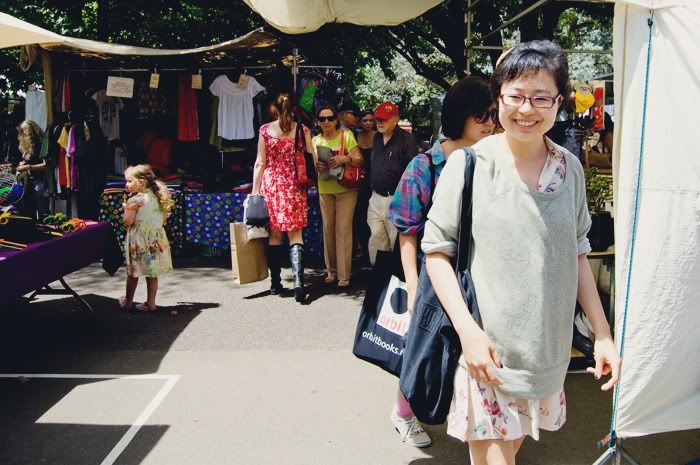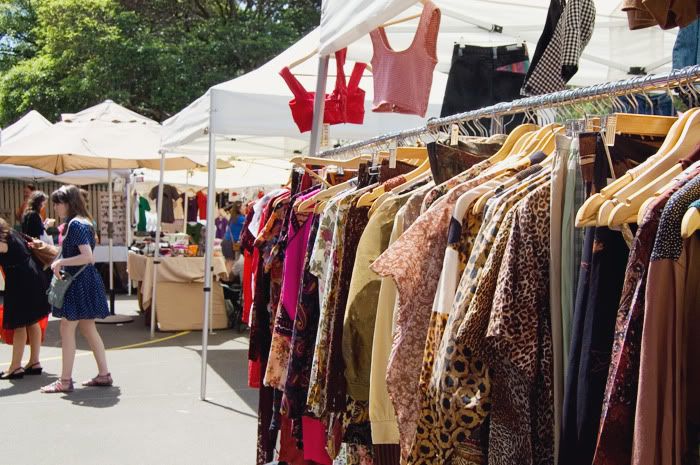 I've just noticed... that girl in the background is wearing a really cute dress.
Carrie buying a book.
Setting up a stall would be such a good way to get rid of some stuff, but I don't think people will like my old things enough to cover the cost and bother of getting one.
I liked how no one told me I couldn't take pictures of things, which happens in some other markets. I'm still not quite clear on what the etiquette/rules are about this?
Really nice vintage dresses that were reasonably priced. I was tempted but I've put myself on a dresses ban (I have way too many, I don't even wear all the ones own).
This stall had some adorable dresses and some awesome funky jewellery, but I didn't buy anything. I kind of wish I had, though! Maybe next time.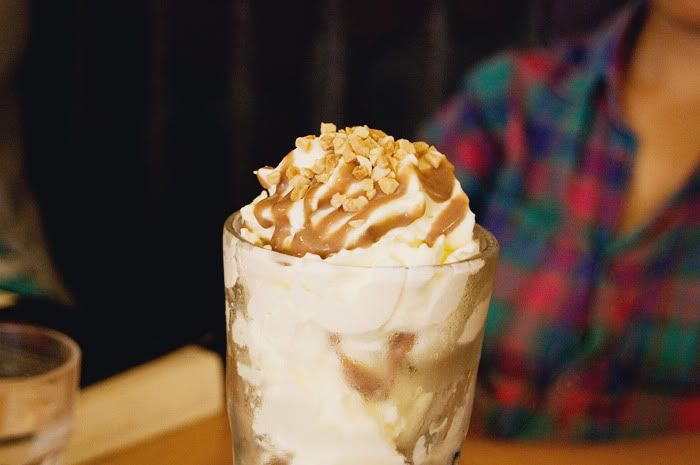 Afterwards we sat at San Churro across the road and had this really unimpressive caramel fudge parfait.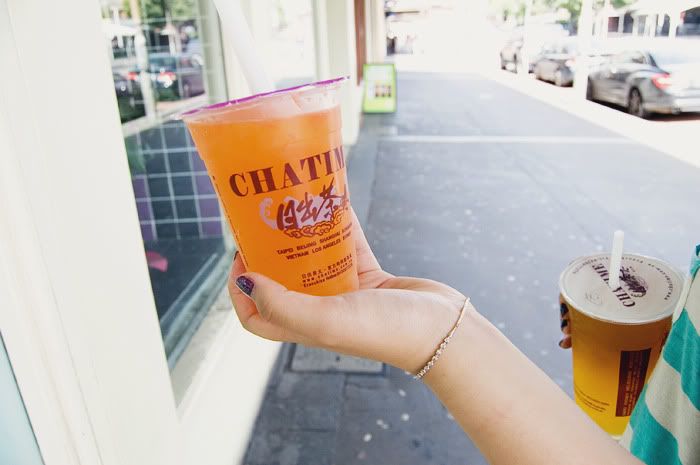 Chatime for the walk up Broadway. I used to get these teas all the time from EasyWay but apparently Chatime is the way to go nowadays. I usually get a flavoured green tea (grapefruit this time) with aloe vera pieces (the best part).
As you might be able to tell from this massive post, I was happier with my pictures this time around. Although halfway through the day my viewfinder got really blurry, while the photos were turning out fine. Turns out I'd accidentally reset the dioptre (there's this slider thing which you can use to adjust how things look through the viewfinder), which I didn't know existed until a google search. The things you learn !