I leave for Europe on Thursday, and I've been half packed for a month - that's how excited I am. I don't know why people find packing a chore, I love it. Anyway, whenever I see packing posts on other blogs I go crazy with envy, so I figured I'd do one of my own, ha. I'll be going to London, Paris, the Swiss Alps and parts of Italy, Austria, Germany, the Netherlands and Belgium. The weather there will be probably be freezing to me, seeing as it never really drops below 10C here.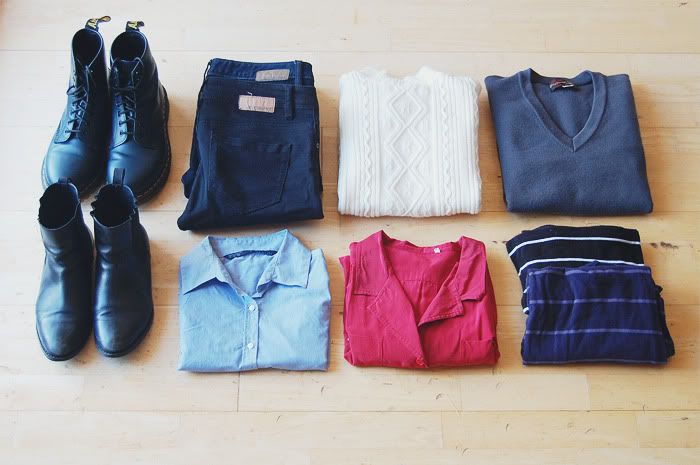 Here's the gist of what I'll be wearing... I'm obviously taking other things, like underwear and socks, as well as leggings and a thermal to wear underneath everything. Oh, and of course, gloves/hat/scarf.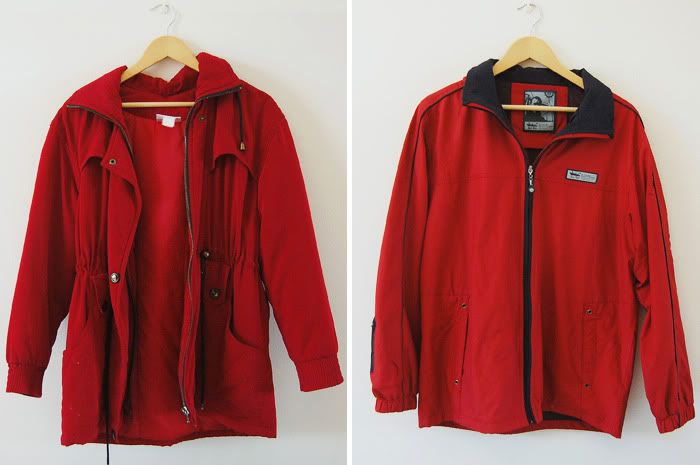 My wool coat, my mum's down parka and my dad's windbreaker/rainjacket (it was a coincidence that all three are red). Truth be told, I don't
really
need to take the wool coat because I really don't think it'll be warm enough half the time; my excuse is that it just looks nicer and I'm going to wear it whenever I can.
I've also picked out my reading material for the plane, but I think I'll be glued to the little entertainment system most of the time. I've also got some guidebooks. Jenny lent me the Wallpaper Paris one - they look nice but they are the
worst
- not helpful at all, so I probably won't take it.
I will probably post again before I leave, so don't say your goodbyes yet! Also, any cold weather tips? // Happy Chinese New Year to anyone who celebrates it!