On Thursday night I had dinner with Wailam. She took me to this place with really good chicken schnitzel, because she knows how much I like it, haha. Partly celebratory as well, because she managed to get a transfer into a uni course she wanted.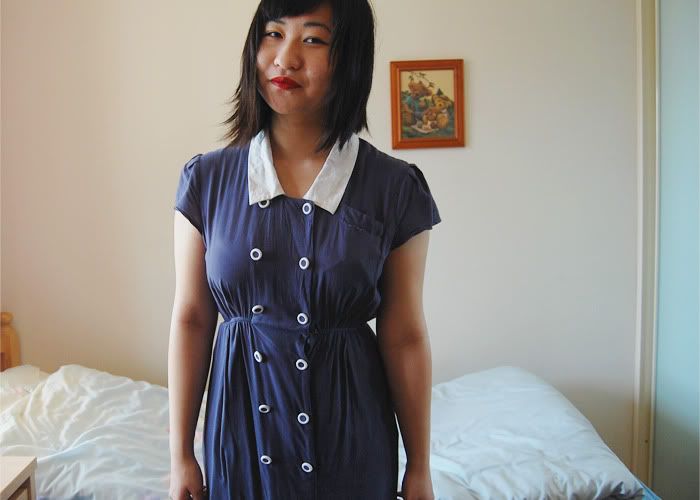 Quick outfit shot before leaving. The dress came with a necktie but I felt like it was too much.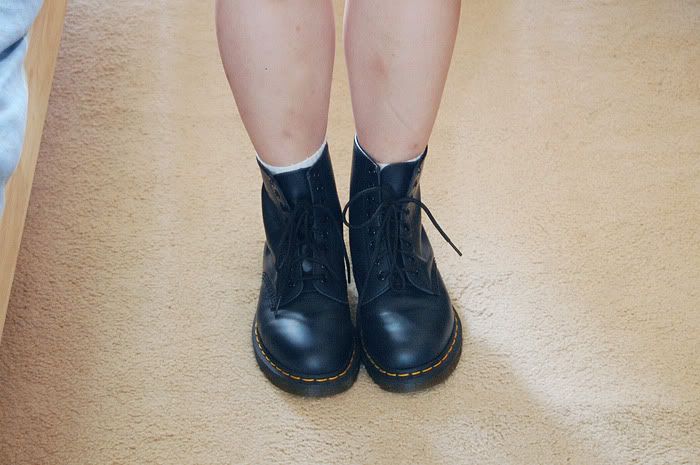 My docs, almost completely broken in. I feel so
stomp-y
when I wear them, I love it.
Lemon lime and bitters, my favourite drink right now. Thanks WL for the picture on the left.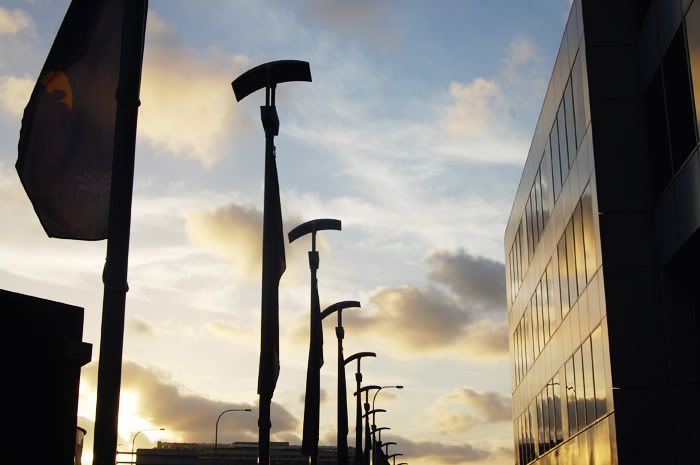 We then strolled down to Darling Harbour to catch the end of golden hour.
Macarons from the Lindt cafe. They are actually $3 each now!
$3
.
I put this together while swivelling to and from the TV screen - I've randomly gotten into tennis and I've been watching the Australian Open. I even got WL to explain the points system yesterday, but I'm still a little confused.