I was having a bit of trouble with fighting my post-travel blues yesterday, so I decided to go through the things I bought in Europe to cheer myself up. I didn't end up buying much - my suitcase was only 2kgs heavier on the return flight. I'd expected I would buy more clothes but I was wearing so many layers, I wasn't bothered to peel them all off to try things on.
A pile of shirts from Uniqlo. I
love
Uniqlo. I'm pretty sure I'm going to be set for button-downs and stripy tops from now on. I'd say something a long the lines of "I wish they'd open in Sydney" but you know they'd double the prices of everything if they did.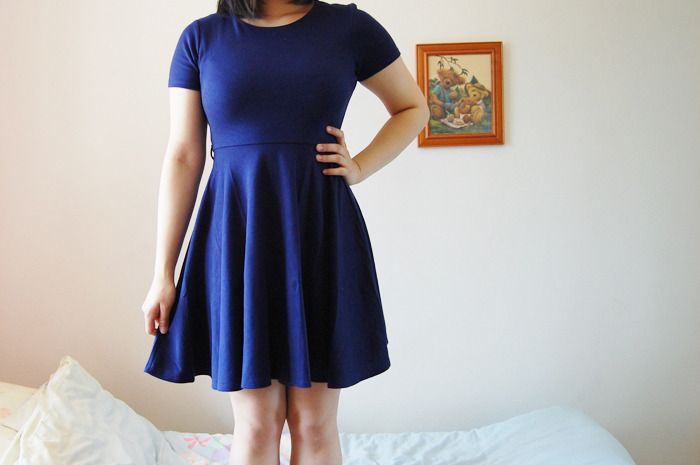 Dress from H&M (it comes with a skinny red belt which I don't really like). There was a H&M practically everywhere we went... and we went into all of them.
Dodgy beret from a souvenir shop in Paris, wallet from a market in Camden and shoes from Topshop. I was a bit disappointed with Topshop - I spend a lot of time window-shopping on their site but in real life the clothes were a bit underwhelming. Also, the store on Oxford St is
terrifying
. Clothes and people everywhere, oh my gosh, I was so confused.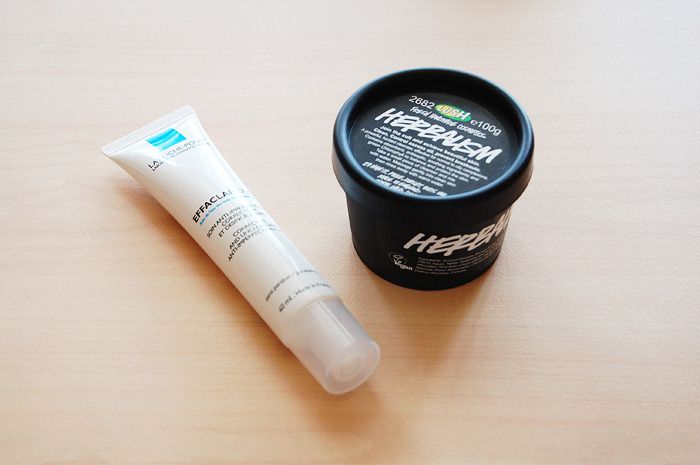 Some skincare stuff from La Roche-Posay and Lush. We have Lush here but it's way cheaper in London. Funny story: we were in the Lush store in Covent Garden at the same time as one of the co-founders (Mark), but we didn't know who he was at the time - so we were really confused when this man who didn't look like a sales assistant started giving everyone product advice.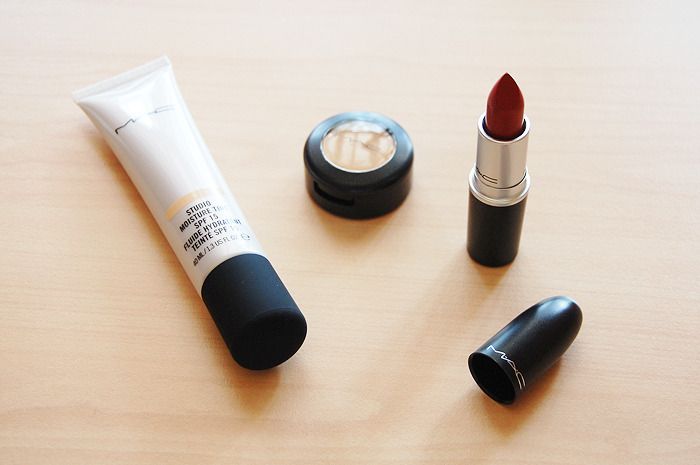 MAC lipstick, concealer and tinted moisturiser from Duty Free. I went in only to buy a concealer, and came out with the other two things because it was
so
much cheaper than what it would have been in Australia (less than half price).
Of course I had to get one of these in Paris.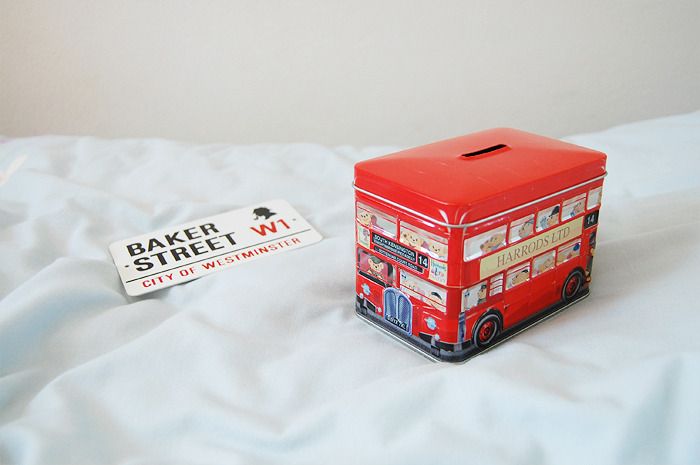 Baker St sign (yes... I did go to 221B) which is now by my Sherlock Holmes books and a Harrods tin. I almost got sucked into buying one of those Harrods tote bags but I managed to resist (it was hard).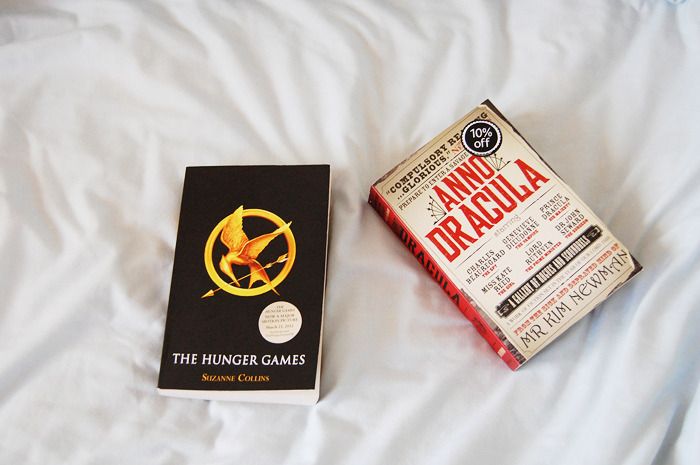 Books are so unbelievably cheap in the UK. I got through the Hunger Games really quickly on the plane - I liked it, so I'm excited for the movie. I'm still reading Anno Dracula (it's not the type of book I usually buy, but it was just... so cheap).
I'm still going through and editing my photos from the trip, watch out for them!