This was probably my favourite place, because it was so, so beautiful. We stayed on Mt Rigi, and it was both awesome and scary (we almost got lost in the snow). It was also the first time I've experienced snow, and I just couldn't get over it (like how weird it was to have my hair freeze and that snowflakes actually look like cartoon snowflakes). There was actually about 1.5m of snow, apparently, and it was crazy seeing things like benches buried under it (the snow was too dry for snowball fights, but I did make a snow angel). We also visited Lucerne, a small town nearby.
In the cable car.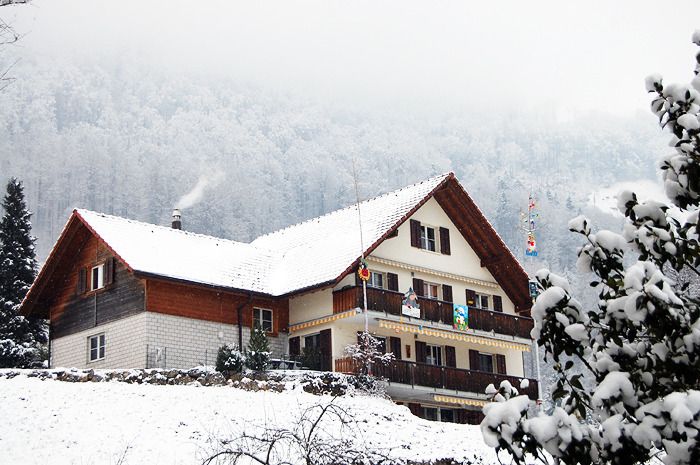 The
Lion of Lucerne
.
Rosti for lunch. Anything with potato and cheese gets an A+ in my book.
Florence and Rome next!