Amsterdam is a really cool city. Forgive the primary school word I used there, but I think that's the best way to describe it. It's got a laidback atmosphere, while still being hip and vibrant. I found that the people were super nice... until they get on a bicycle (I would classify myself has a competent bike rider but I would not
dare
try riding a bike in Amsterdam). We also went on an awkward fast walk through the red-light district, but I didn't take any photos, because that would've been, well, awkward...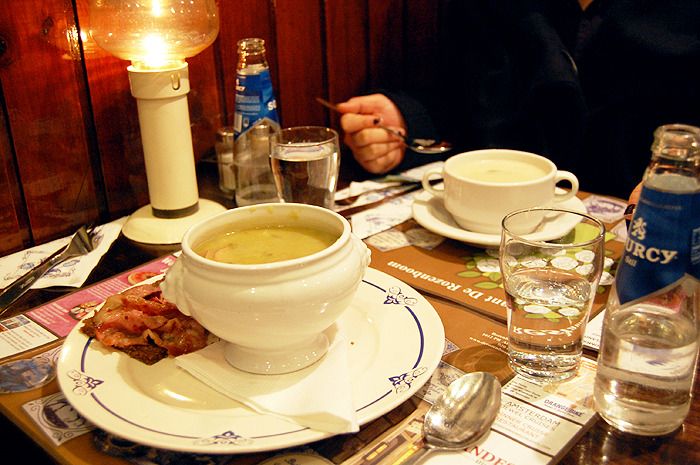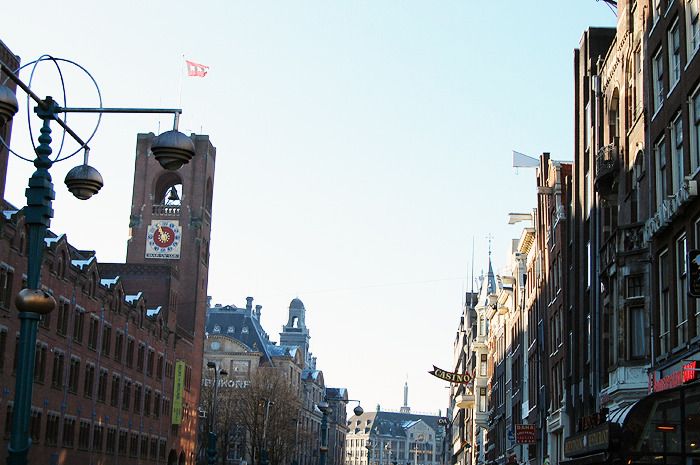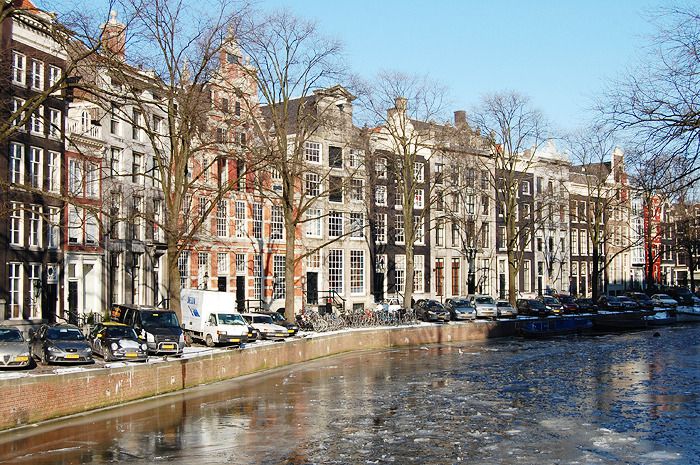 I loved the style of the buildings.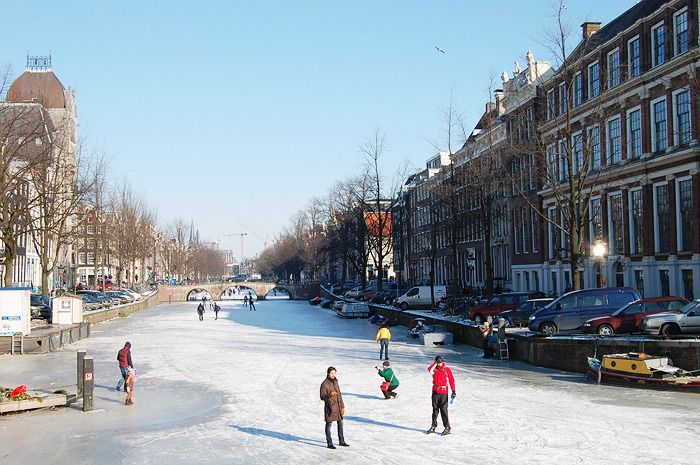 Some of the canals had frozen solid, and people were walking and skating on them.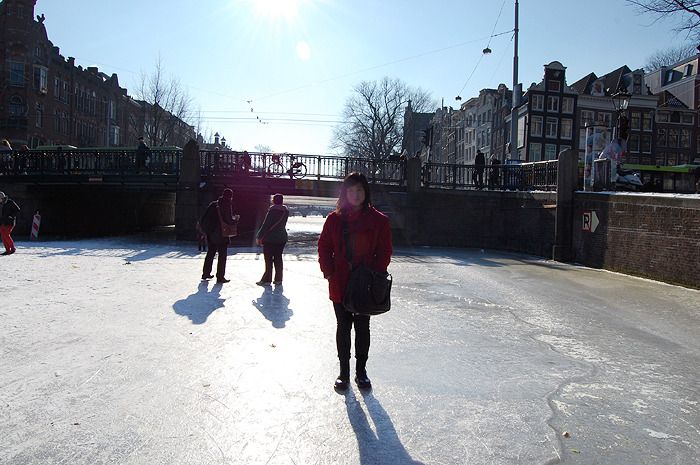 I shuffled out onto the ice to get a few pictures, and then quickly shuffled back to safety before I slipped and broke something.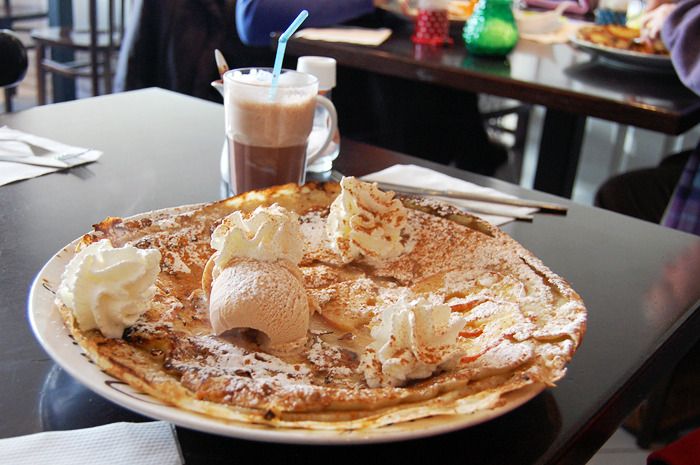 This place had epic panckes, but I made the wrong choice and ordered waffles instead.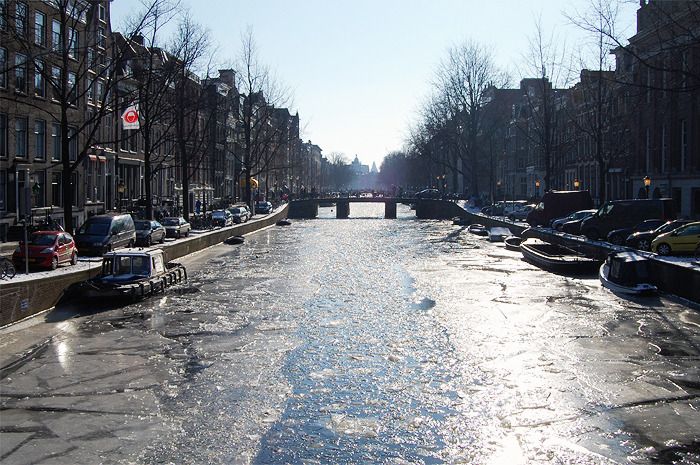 This is Bruges, where we stopped over for a short while on our way to Calais (and London!). It's famous for looking very fairytale.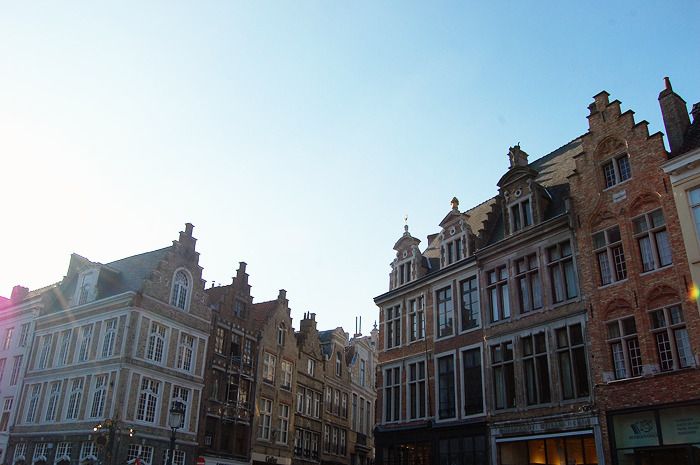 Sorry if you're sick of my Europe posts. They're almost done! I meant to post this earlier in the week but uni work got into the way. It's past midnight on a Friday night (or Saturday morning, if you want to get technical) and I'm really having to work to keep my eyes open. Next up is London but I may or may not have something else to post in between.