The sole reason I'm making a whole post out of this outfit is so I can use that pun in the title. I am
so funny
. Anyway, I picked up this striped shirt (and
another
) at UNIQLO while I was in London, despite the fact that I apparently already own too many striped shirts. I don't think you can own too many striped things (still debating with myself as to whether this applies to polkadots too). If you enjoy stripes as well you will probably enjoy
this tumblr
(
look
at this
pile of shirts
!).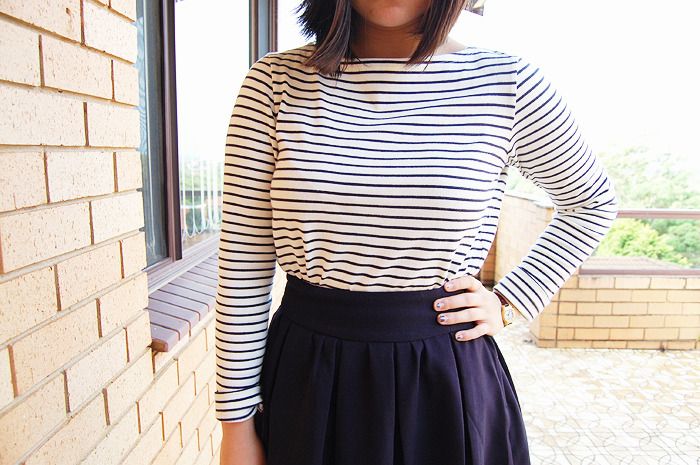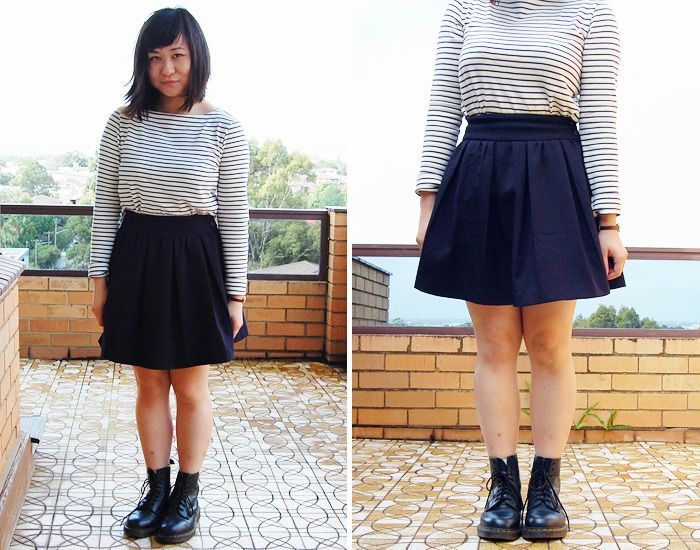 Once again my favourite skirt and shoes of the moment. The cut of the shirt means it doesn't tuck in well, though.
I saw The Hunger Games on Thursday and was really good! Not as good as the book, but movies never really are. It was a solid adaptation, but I think you'd get more out of it by reading the novel first.
Obligatory
I can't believe it's almost April
comment. This year is going to fly by. I'm feeling a bit happier at being back at university now... I definitely had a massive bout of post-summer blues but I think I've recovered. Anyway, Easter break is right around the corner (I only get a week off though, I'm mad about that!).