I bought The Hunger Games in London and I finished it really, really quickly on the plane home. I ordered the second two books and
devoured
them. I can't remember the last time a book has sucked me in so much; I wasn't even reading properly, I was skimming because I wanted to know what was going to happen next. If you haven't read them yet, have a go! I don't think they're particularly well written, but the story is fantastic. I'm going to see the movie tomorrow, and I'm seriously excited for it (I love watching adaptations of books I've read). The sunnies I bought on a whim from ASOS, because my other pair broke. I usually go for oversized ones but these are seriously big, they almost look like novelty glasses. Oh well, I only wear sunglasses at the beach.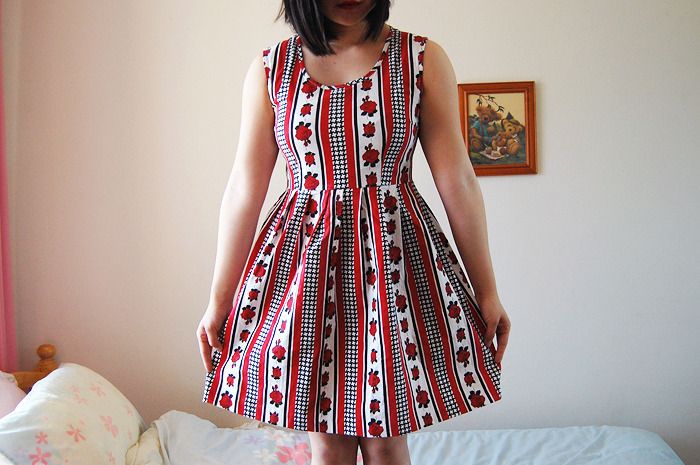 Here's the new dress that was in my last post. I bought it from Dangerfield, which is probably my favourite store (I can only bring myself to get things from the sale section, though). I think the cut is a bit odd but I love the print and the skirt bit is perfect.
Writing this post is cutting into my sleeping time, so I'll see you later!