I've been really preoccupied with my clothes as of late (I'm getting vain...er), and I figured I'd take outfit pictures everyday for the last week. Two of them didn't make the cut, though, because I was at uni til quite late and it was too dark for a good photo when I got home.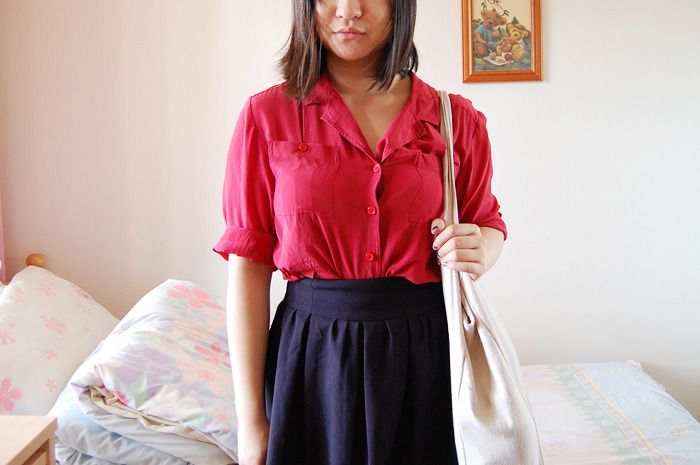 My mum's shirt (which has found a loving new owner in the form of myself)...
...and my current favourite skirt and shoes combination.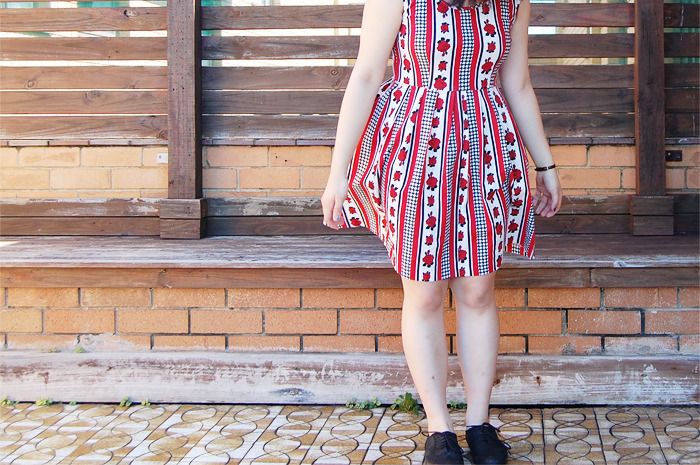 New dress (I'll show a better picture sometime). The print is highly impractical, which probably explains why I love it.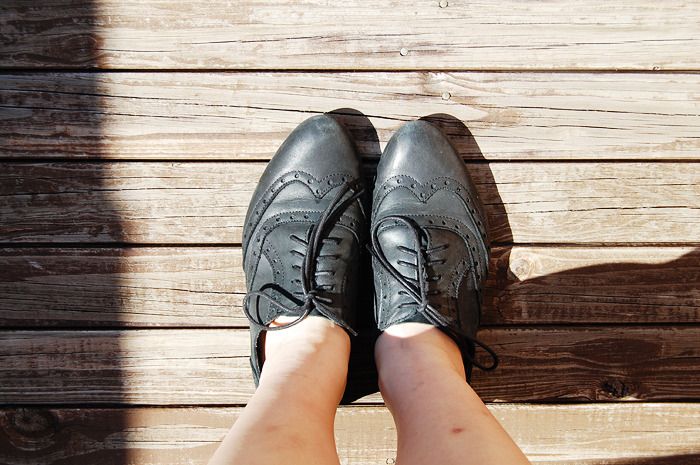 Topshop flats. They're so comfy, although for some reason, they leave the soles of my feet stained blue.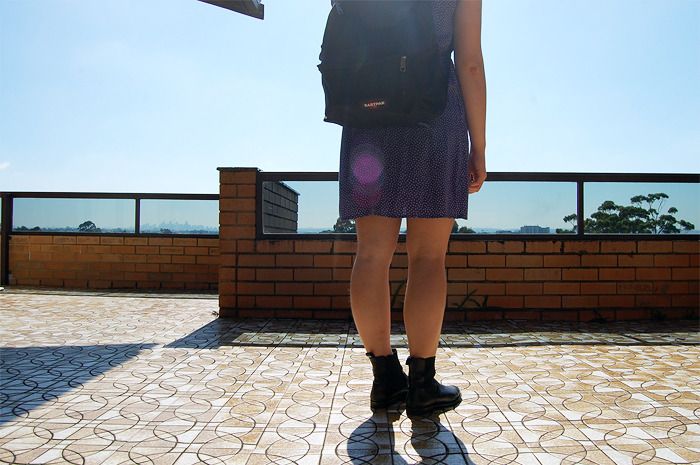 10am sunlight is not conducive to good outfit photos, apparently. With my trusty Eastpak which isn't so trusty, because the top handle is hanging by a thread (well, several threads).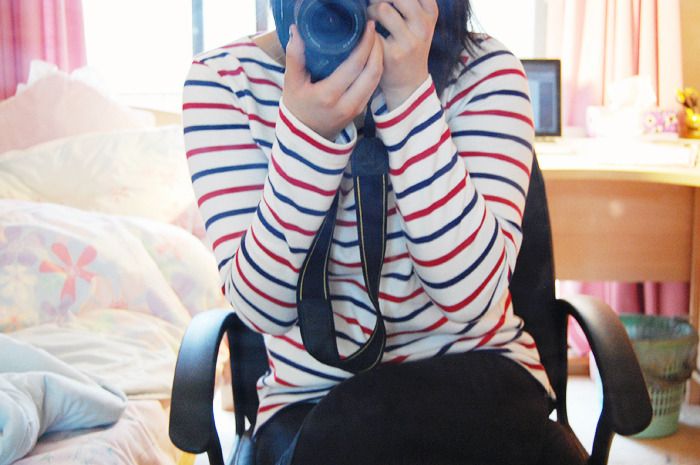 Uniqlo striped tee and leggings as pants for a gloomy Saturday spent studying (and hopping out to McDonalds for a Big Mac...).
I don't really have a flair for outfit photos, so this probably isn't going to be a regular thing (also because sooner or later I'm going to give in and just wear a hoodie and jeans every single day). I usually take them in my room, because if my parents were to catch me at it they'd ask a lot of questions I'd prefer not to answer ("What do you mean you're taking photos of yourself for people on the internet?").
While everyone in the northern hemisphere seems to be celebrating the arrival of spring, I'm itching for proper autumn weather down here! I want sunny days with cold air and to wear tights or jeans, but (as always) the weather has other things in mind.