Last week,
Nabzz
tagged me to for the 10 Little Secrets Tag. This is one I haven't seen before, so it was pretty fun to do! Like Nabzz, I included pictures, but these are all old ones and I didn't have photos for all of them.
01. What is the one product which makes you feel like a million dollars?
I'm going to be unoriginal here and go with red lipstick.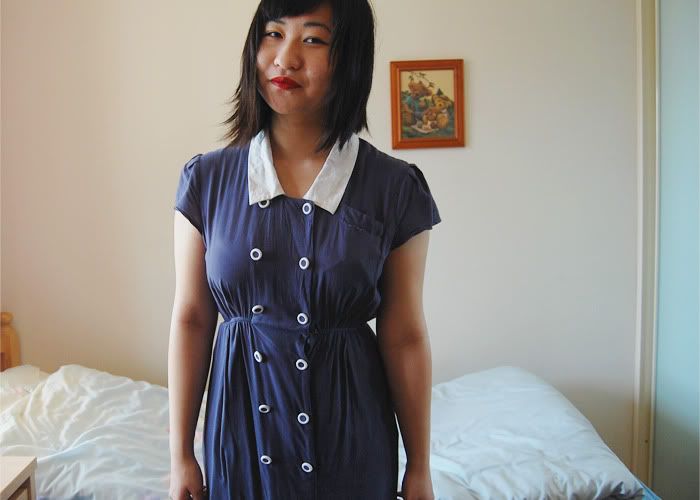 02. What is your skincare secret / A passed down skincare tip?
Sleep. I get terrible cystic acne
all
over my face and a good night's sleep (think 10+ hours) makes it look so much better.
03. Share your haircare secret?
... I use kid's 3-in-1 shampoo/conditioner/bodywash on my hair. That is legit my haircare secret. Also I make sure it dries in a certain way so that my fringe sits properly. I haven't really thought about keeping my hair "healthy" in a while.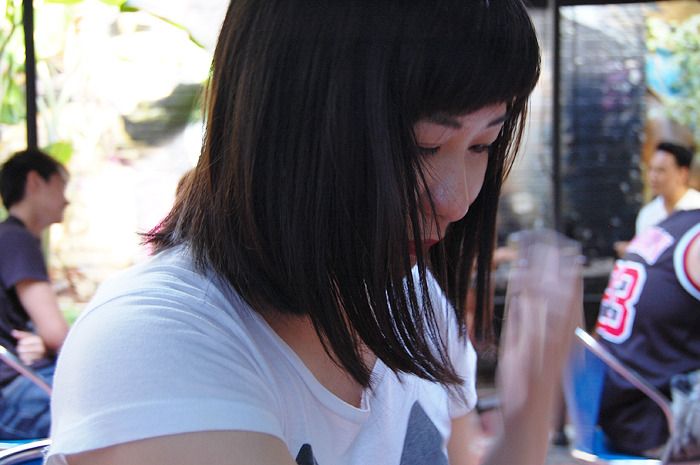 04. What's your biggest diet rule?
Try to get those fruits and vegetables in. Go ahead and eat the bad foods that you like, but be sensible about it. I don't know, I hate "diet rules" because they connect eating with guilt and that's pretty unhealthy, in my opinion.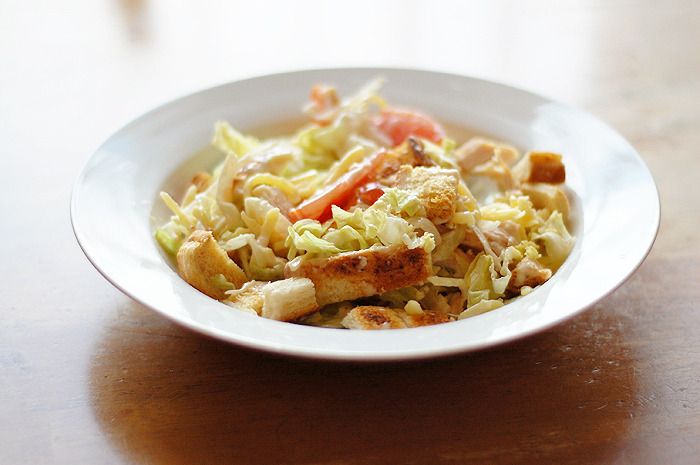 05. Any work out tips?
Ha ha ha. I actually haven't formally exercised in about half a year. I should probably start swimming again, and because my timetable's changed for the better, I really have no excuse for not doing it. So my workout tip for the day is... actually work out.
06. Which perfume is your secret weapon?
I don't really wear perfume. One year I wore this Body Shop cherry blossom scent a lot. I used up a bottle and my mother bought me another... then I got sick of it. So I've got a full bottle of cherry blossom perfume left.
07. Show us an item of clothing which always turns heads.
I don't think it
always
turns heads, but maybe my swimsuit because it's bright red and most people wear bikinis to the beach, rather than one pieces. I love my swimsuit, it's by Esther Williams and I still feel guilty about how much I spent on it, but this stops when I put it on. One time at the beach, a nice elderly lady told me that she loved my swimmers and that I looked lovely. This made my life.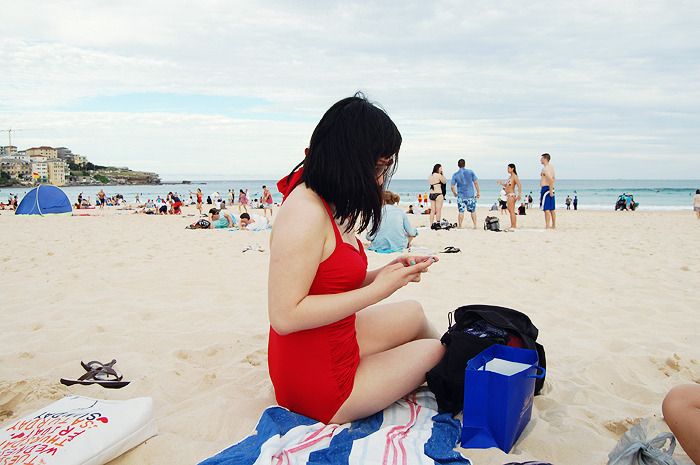 08. What is your most treasured piece of jewellery?
I don't wear jewellery. The closest thing is my "Europe watch" (for those of you who don't know, it's the watch I wore on my Europe trip and now I'm really sentimental about it).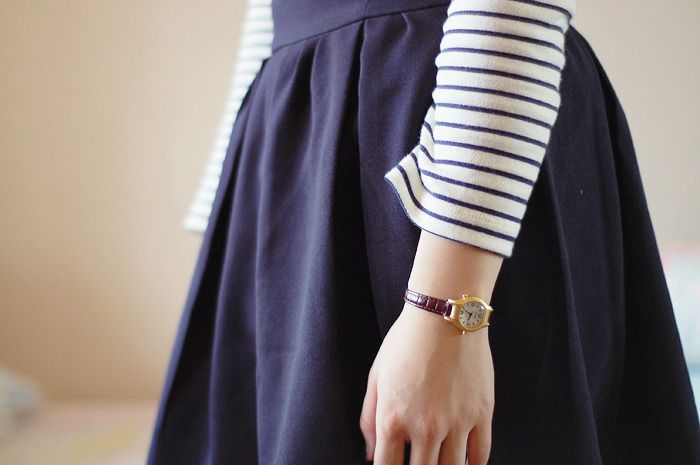 09. Who is your style crush?
Blair Waldorf in season 1 of Gossip Girl, Jess from New Girl, Wednesday Addams and various bloggers.
10. Tell us something we don't know about you.
Right now I have "Up All Night" by One Direction stuck in my head... don't judge. Oh, if you want something beauty related, I got my brows waxed at the Benefit brow bar in Myer today. It's really expensive and I need to find a cheaper place (any suggestions from Sydneysiders?) but they work actual magic with my eyebrows.
I'm going to take the easy way out and tag everyone who reads this. If you do end up doing it, definitely leave me a link because I love reading things like this (I'm nosy).
I kind of disappeared in the last week... I got caught up in studying. I did my exam today which means I'm free... for the next three days. I intend to really let loose this weekend (i.e. stay up til 2am reading blogs) and work on my tip #02.