Three dinners from the past week. Considering that amount of studying I should be doing, I've been going/eating out a lot more than I should be. But it is my midsem break, after all!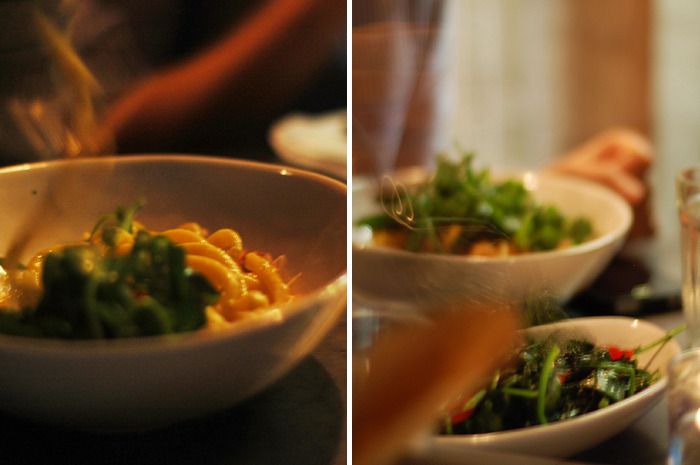 Jamie's Italian on Monday night with Jenny, Alice, Carrie and Mel. The lighting is so low in there, I actually had to use the candle on the table to
read the menu
(I'm pretty sure that's not what it's for!). So my shaky camera hands didn't stand a chance, and you get blurry pictures.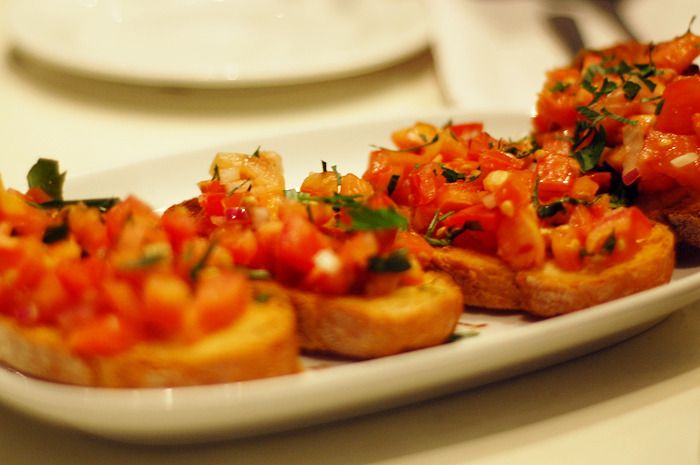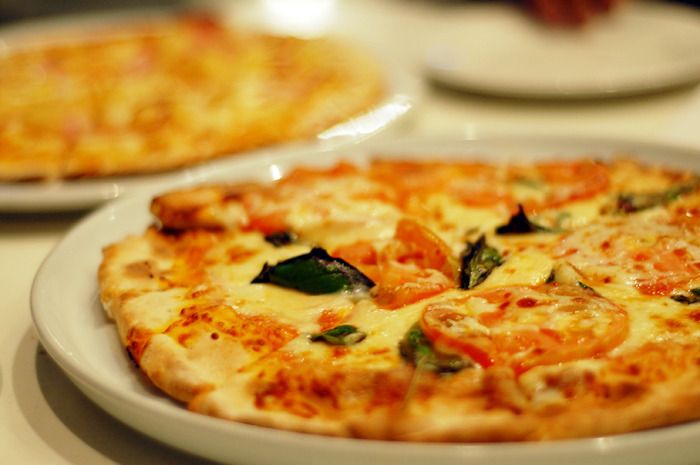 More Italian on Tuesday, after seeing 21 Jump St (which is ridiculous, by the way). I love bruschetta bread so, so much (even if half the topping ends up dropping off - is there some secret nifty way to eat it?). Finished off with a good gossip in Starbucks (we considered gelato but it was
freezing
).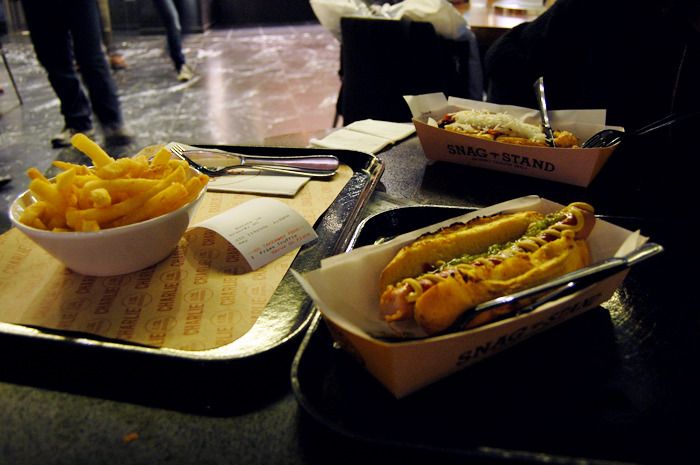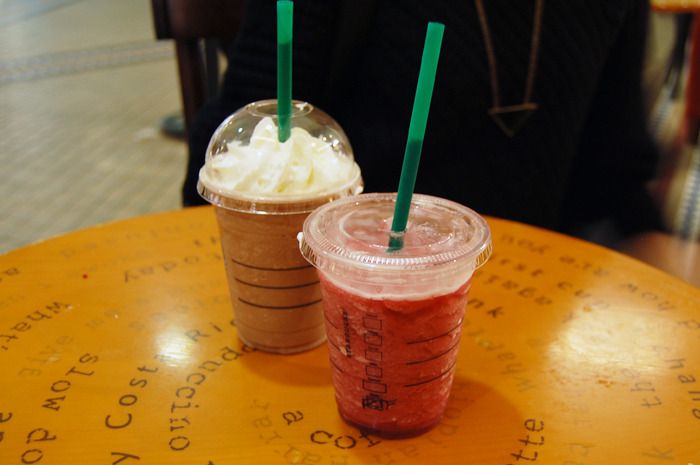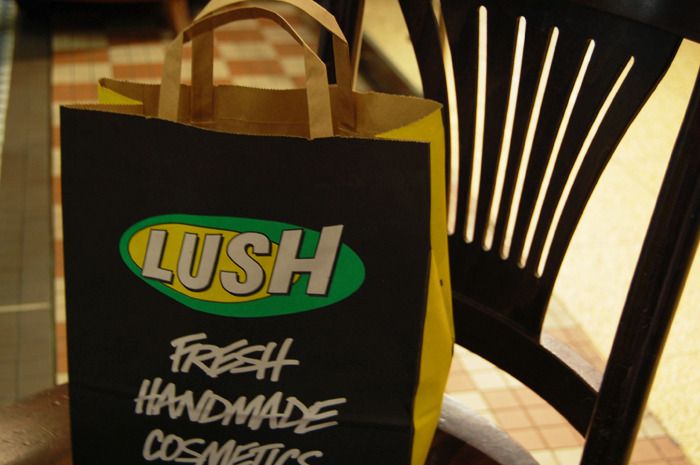 My favourite food court fare in Westfield Sydney on Thursday, with WL. I think parmesan and truffle oil chips is one of the best inventions ever. Then Starbucks at the end of the night (we sat there while they tried to to close up around us), to congratulate ourselves for a very successful shopping night (we met both our "shopping aims" - to buy a friend's birthday present and find a pair of red jeans for me).
After this weekend it's back to uni for me. I haven't done nearly as much uni work as I meant to do...