Food is often the highlight of my day, especially on weekends when I'm staying in to study. Breakfast gets me out of bed, the idea of lunch gets me through the morning, the promise of dinner keeps me going in the afternoon, and a pre-bed snack to look forward to after that (and, well, sleep). Over the past week, I documented some of my favourite things to eat when I'm at home.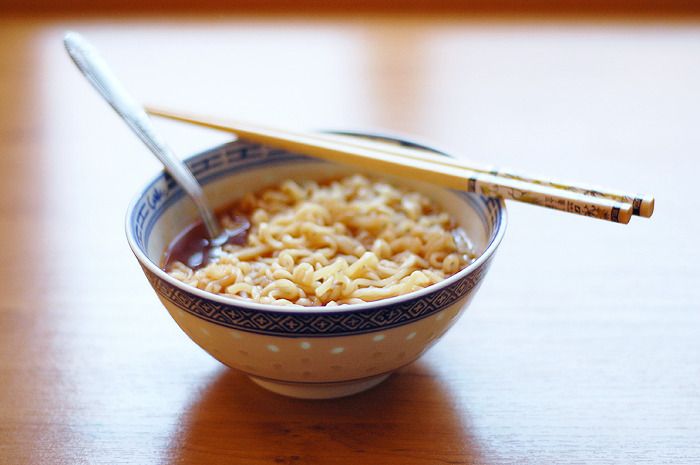 First up is one of the greatest inventions known to humankind: instant ramen. I have cooking this down to a science. I like it best for breakfast, because that makes sense in my mind, and if it weren't for the terrible, terrible sodium content I would probably eat it every day of the week.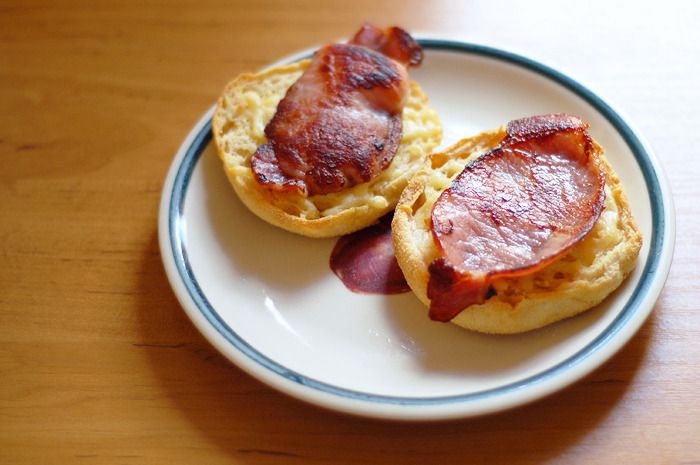 Bacon on english muffin with cheese, something more breakfasty. You can have it with egg, I suppose, but egg isn't my style.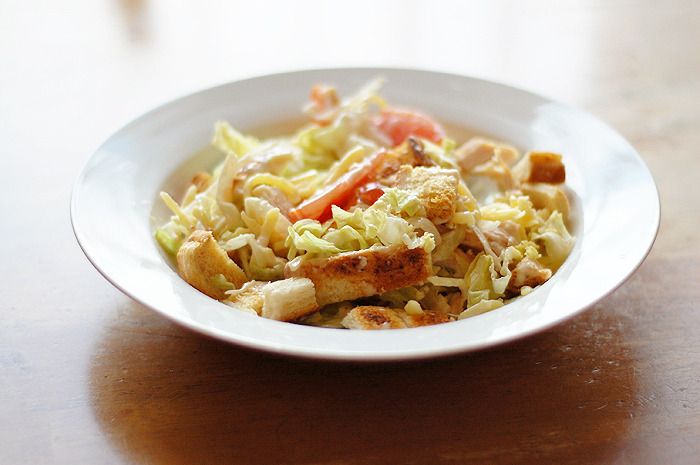 Caesar salad. My favourite component is actually the croutons (you can make them yourself - chop up some bread and put it in the oven for a while). I always add enough caesar dressing to cancel out whatever the health benefits the vegetables have.
Cinnamon toast. You spread butter on the bread, and then sprinkle sugar and cinnamon on top (or cinnamon sugar, if you have it), and kind of scrape it around with a knife to mix it up with the butter. Pop it into the oven for a while. It's really nice with tea, especially in the middle of the night!
I'm on mid-semester break now, so I've got a week off. Unfortunately I've got my exam right after it, so still need to study. It's nice to be able to take some time out from it, though, and catch up with friends I feel like I never see anymore. I've got lots of plans for this week!