Yesterday was my birthday, and I spent the day with a bunch of friends at Bondi. Despite the fact it's mid-autumn, it was lovely beach weather (as promised by the forecast). In some ways, it was even better than going to the beach in summer, because the sun wasn't searing and I didn't get sunburnt at all.
Macarons I bought as a treat from the Lindt Cafe in Martin Place. It's no Laduree (although judging by their prices they seem to think they are), but these my favourite ones in Sydney... and you can't eat macarons on a (real) beach in Paris.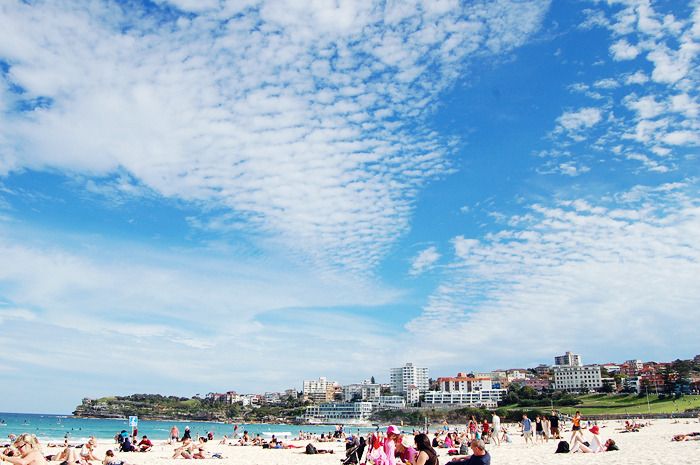 Like I said, it was gorgeous weather and pretty clouds.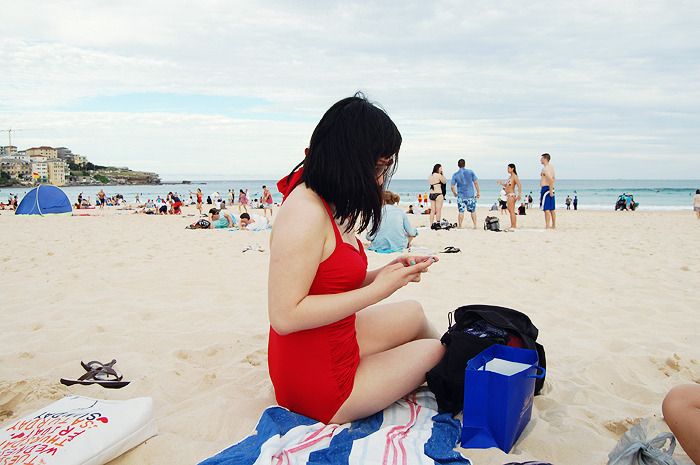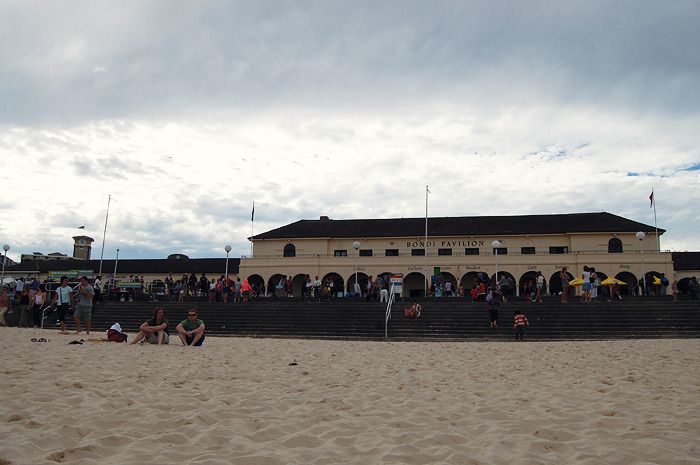 It started getting a bit cloudy and cool later in the afternoon.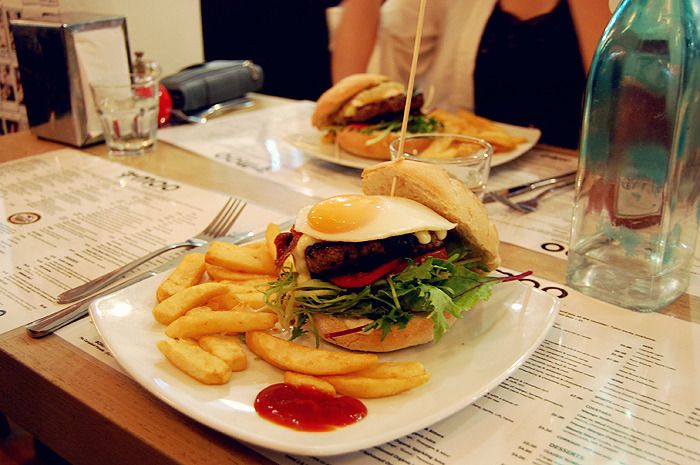 Moo burgers for dinner.
Then Alice led us to this Mexican place on the other side of the beach for frozen margaritas. It was a bit of a walk and I was all
Al, where is this? Alice, does this place even exist?
. But it turned out that it does exist, and it's a pretty cool place (I won't question you again, Al) with awesome decor. We didn't get any food, though, because we were stuffed from dinner.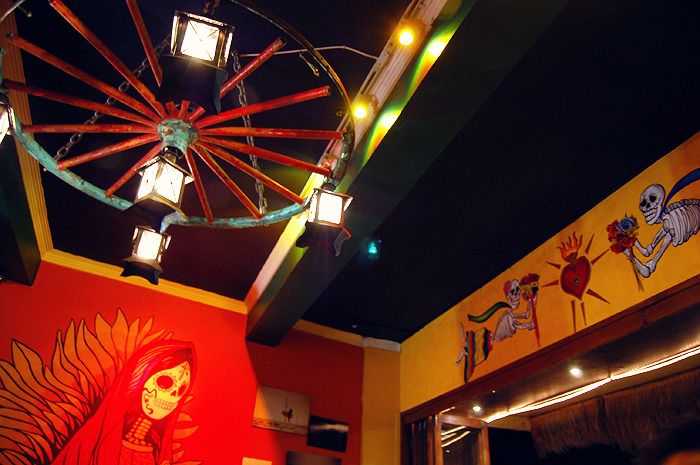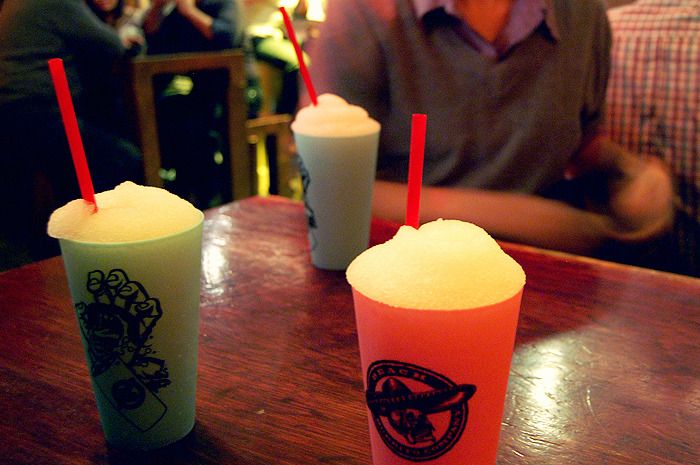 Afterwards we made our way back to the bus stop by cutting across the beach.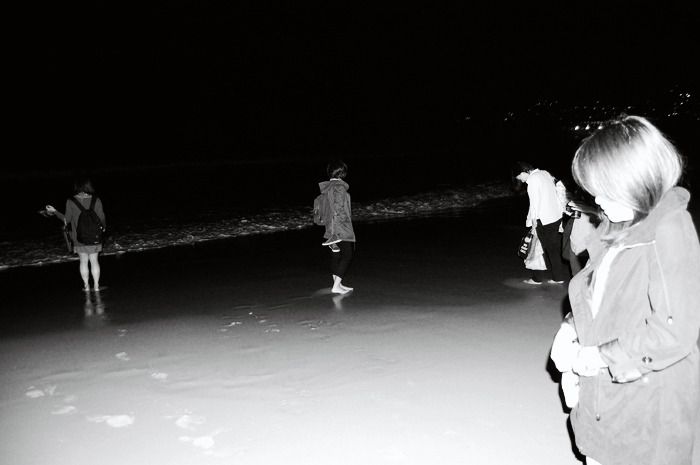 I'd never been on the beach at night, it's so different! The waves take on a completely different, spooky, quality.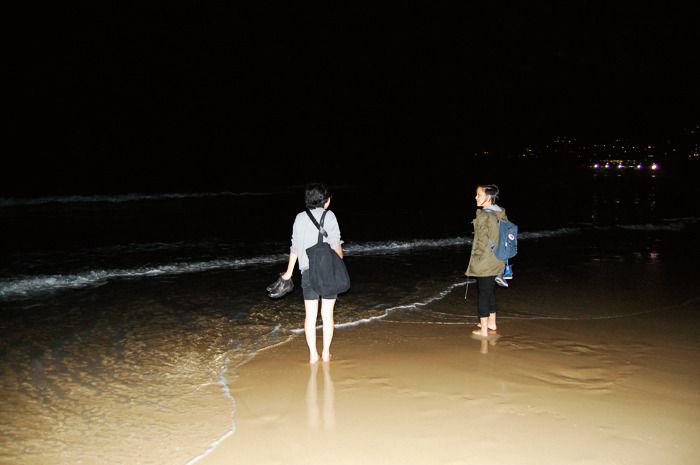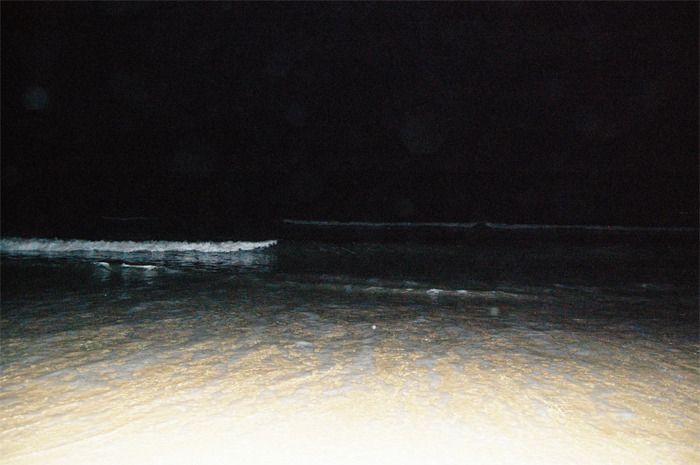 Overall, it was a blast (and for some reason, I'm sore all over). It seems we caught one of the last days of sun, because it's apparently going to rain all week (can you tell I love reading the weather forecast?). //ETA: 100th post on this blog!