Here's an outfit from last week. Showing off my shorts, which I think I've already posted about. I'd only worn them once since buying them last year, as they're hard to wear because they look like boy's school shorts when paired with most of my shirts. I think it worked out with this top, which is the girliest one I have. I like them because I can sit in them for ages during lectures and such (unlike my denim shorts, which are
so
uncomfortable).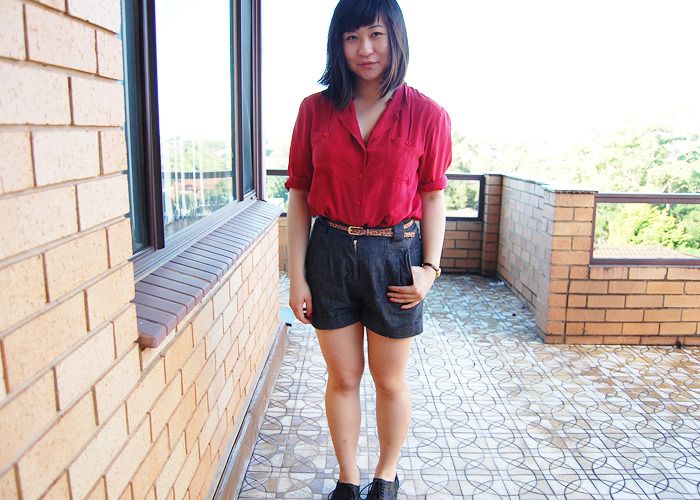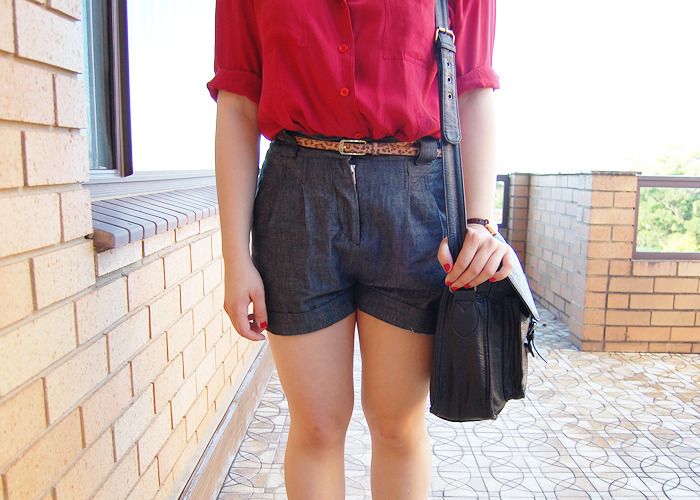 I've been using this ASOS satchel (which I've
complained about before
) for uni quite often and it's holding up surprisingly well.
Last week was bare-legs weather, yesterday was hail, today was sunny, and I can hear the wind whipping up again outside. I'm hoping our extended summer extends itself a
tiny
bit more til Saturday, because that's my birthday and I want to hit up the beach!