Well, tomorrow is officially the first day of winter down here, but it's felt like it for weeks. I thought, after experiencing actual snowy winter in Europe, I'd be fine in Sydney, but 15C is colder than I remembered. This is my "winter uniform": coat, button down, jeans and boots - basically what I wear most days because it's too cold in the morning to attempt anything fancy in the outfit department.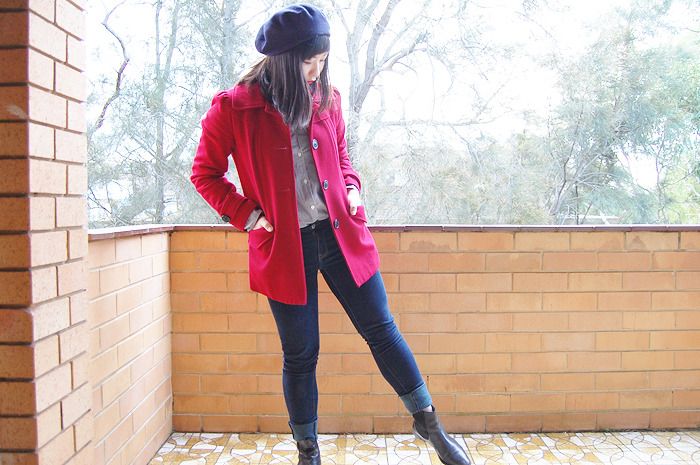 This was on Saturday, when I fancied it up with some lipstick and a beret because I was going out with friends.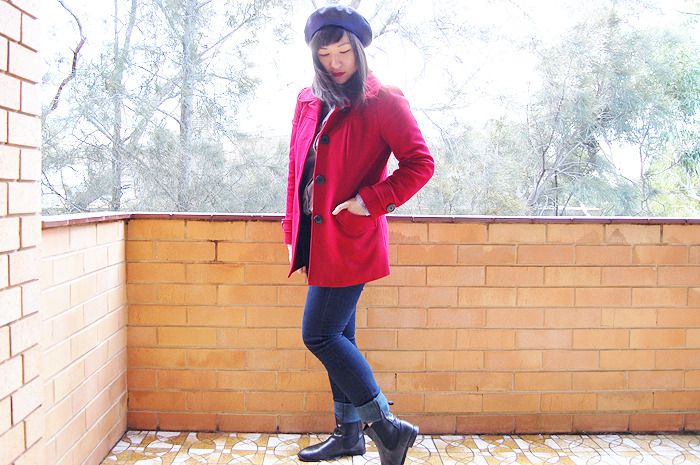 Forever21 coat, UNIQLO shirt, Jeans West jeans, Wittner boots, souvenir beret.
Technically, it doesn't really get cold enough in Sydney for head-warming gear.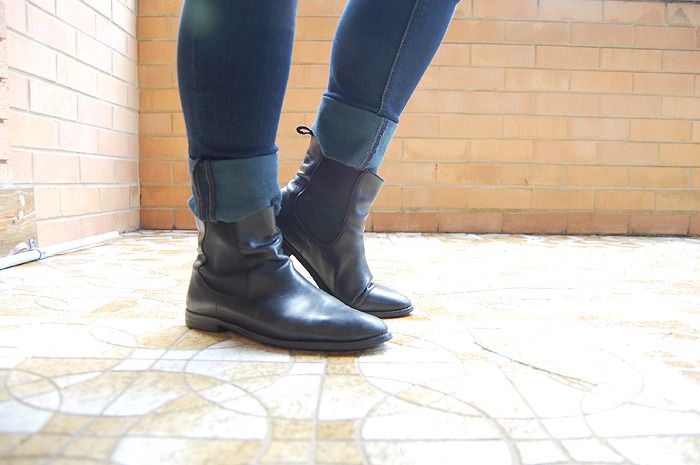 After trying all kinds of stretching methods with these boots, I think it's time to accept that they will probably forever be a size too small. I am never going to buy too-small shoes again, breaking these in was hell.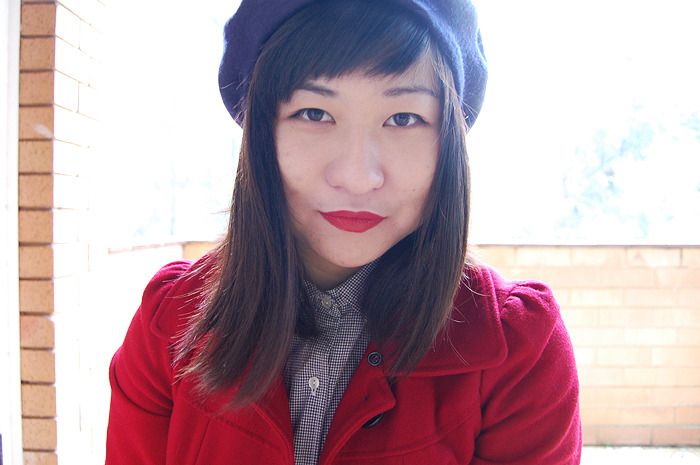 Gratuitous photo of my face; MAC's Russian Red is the best lipstick ever, I'm glad I let my friends bully me into buying it at Heathrow duty free because it was so much cheaper than it is here.
If you're wondering about the increase in outfit posts I'm doing lately on what's meant to be a
lifestyle
blog - it's because, well, I basically have no life right now. I did however hit up Vivid Sydney on Tuesday evening, I'll get those pictures edited and up sometime over the weekend. For now, here's
my 2011 Vivid post
(looking at these old pictures makes me wonder if I've lost a bit of touch with photography).