I'm not sure if you've noticed, but my wardrobe almost entirely consists of red, black and blue. I can count the number of pieces in other colours on one hand. So what am I doing wearing beige? Technically, this isn't my coat - it's my mother's (not even in a cool way, but in a I'm-pretty-sure-she-bought-this-from-Big-W way). After the temperature started dropping a few weeks ago, I found myself without a transition jacket I liked. I wore my sad little jersey coat around for a while, before getting sick of it and filching this trench from my mum. I think I became reconciled to the idea of beige after realising how nice it looks with stripes.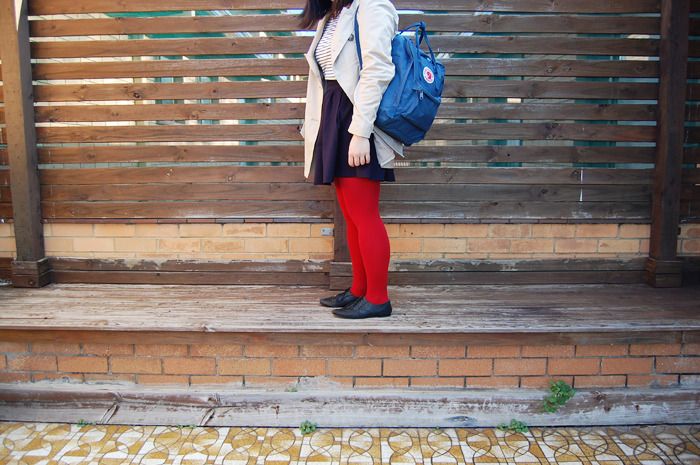 I panicked about looking too grown-up, so I threw on a pair of red tights.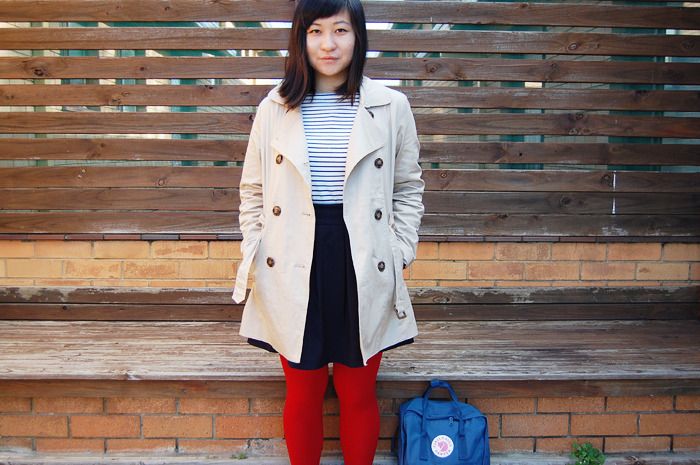 The top is UNIQLO, skirt is Glassons, tights from ASOS and shoes are Topshop.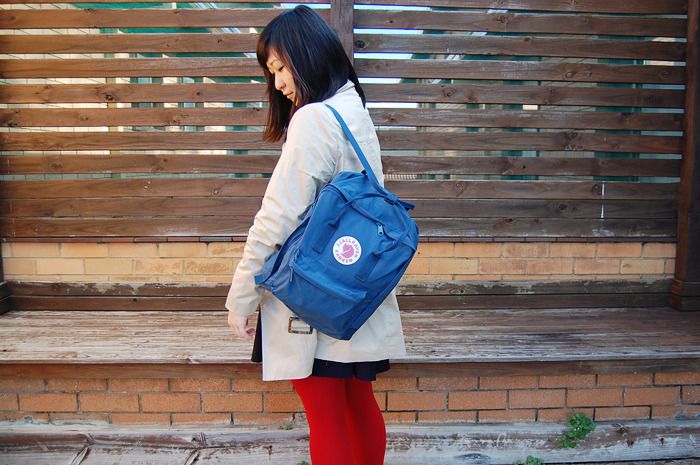 A couple of my friends got me this Fjallraven Kanken backpack in royal blue for my birthday last month, I love it.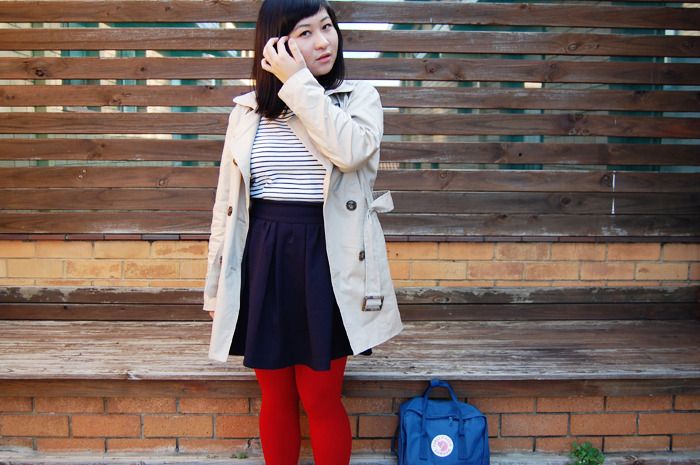 Another photo for good measure. I recently discovered the magic a $2 ebay-bought camera remote can work. Hello focused outfit shots!
Thanks for the comments on my last post, they did make me feel better. I'm more or less back on track now - I'm getting over my cold (I've been sleeping more, sleep is amazing), I saw my academic advisor about my marks and I know what I've got to do, and I only have two hours of class tomorrow. I've started a good book and I've also got something to look forward to this weekend. Life is good again!