I bought these jeans couple of weeks ago, after wanting a red pair for a while. Although red jeans are pretty trendy right now, I had a specific red in mind and none of the stores we went into seemed to have it - there was the garish sort of primary red, orangey red, or a darker maroon, but not
the
red . We looked around Pitt St mall all night, and I'd pretty much given up until Wai Lam spotted this pair in Dotti (of all places). At first I thought they were a bit on the orange side, but WL (art genius) convinced me that it was the lighting (plus, they fit well and were $20 off), so I decided to just buy them. And it turned out they are the perfect red.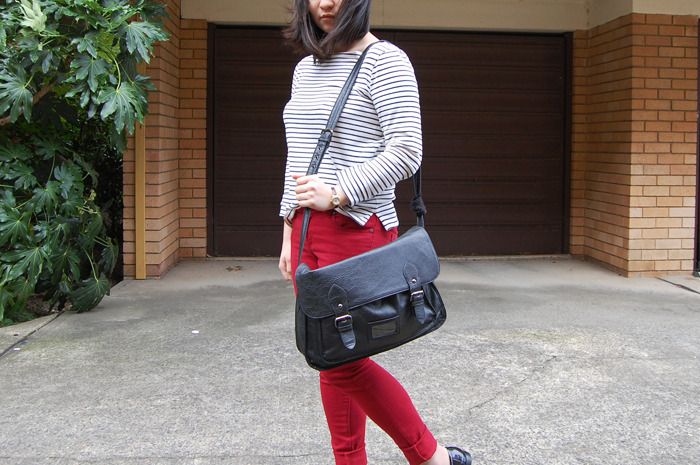 I'm hoping they don't fade too much in the wash... I'll probably try handwash them gently.
Look at me, venturing out of my home for my outfit pictures. A couple of people walked by... I proceeded to avoid all eye contact.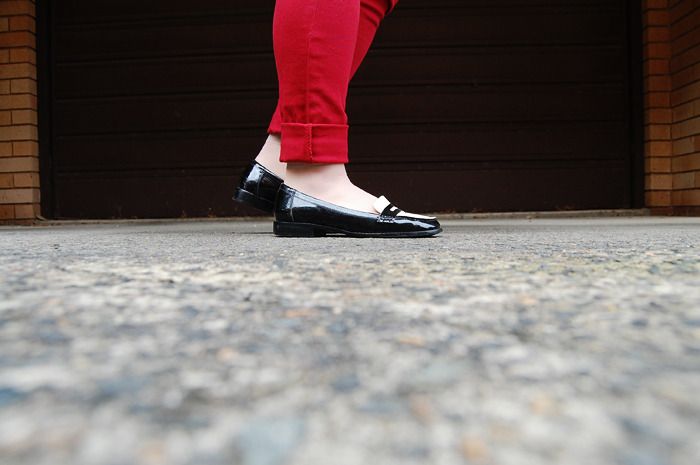 Trying to break in these merciless patent leather loafers... I find that most of the time it's the shoes breaking my feet in, instead of the other way around.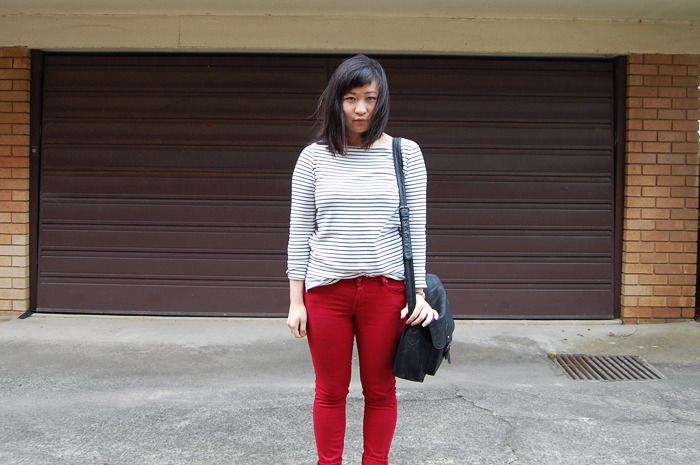 I don't know why I look so sad in these pictures, my face was just not cooperating that day (does it ever?).
I'm writing this post while avoiding uni work and checking out two virtual shopping carts. Of course. I love waiting for parcels in the mail - it gives me something to look forward to. Sounds sad, but there's nothing like coming home from a long day of uni and finding new clothes or books... or, if I'm unlucky, a collection card.